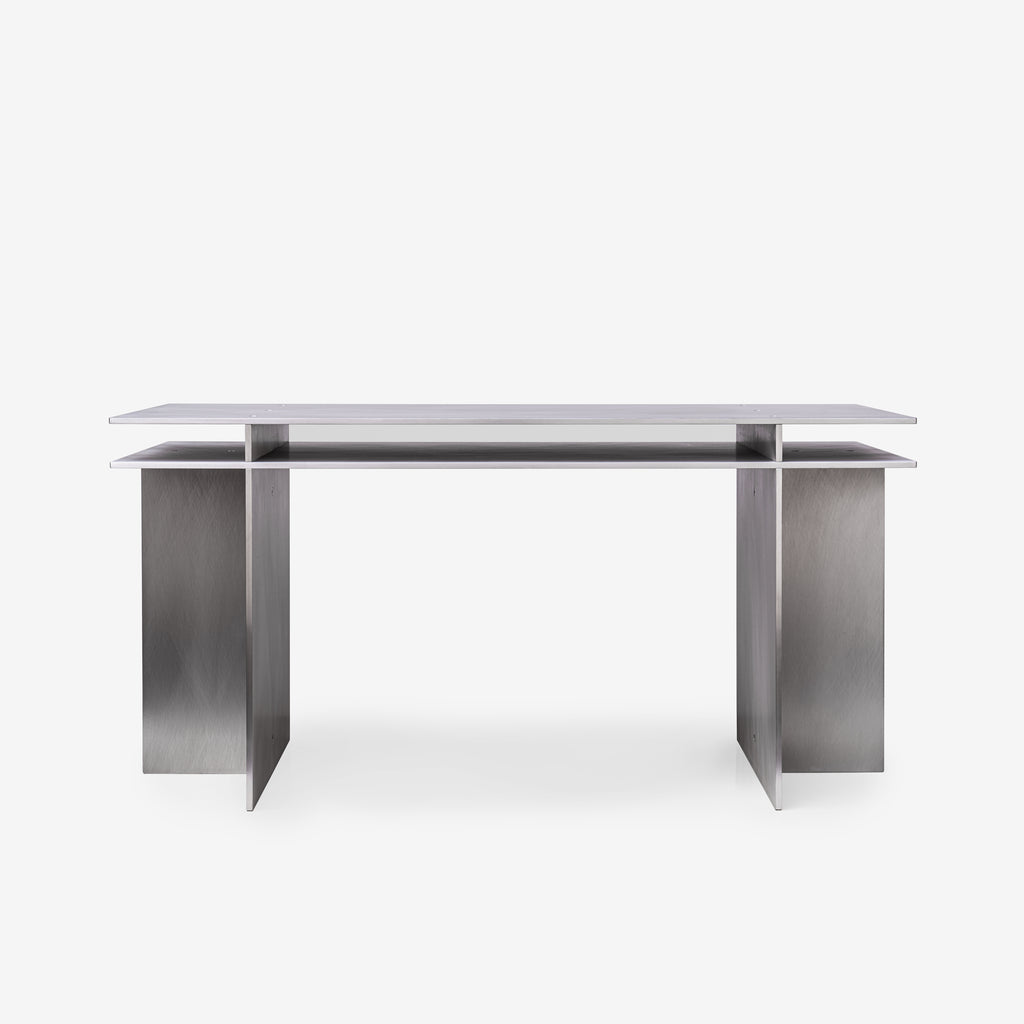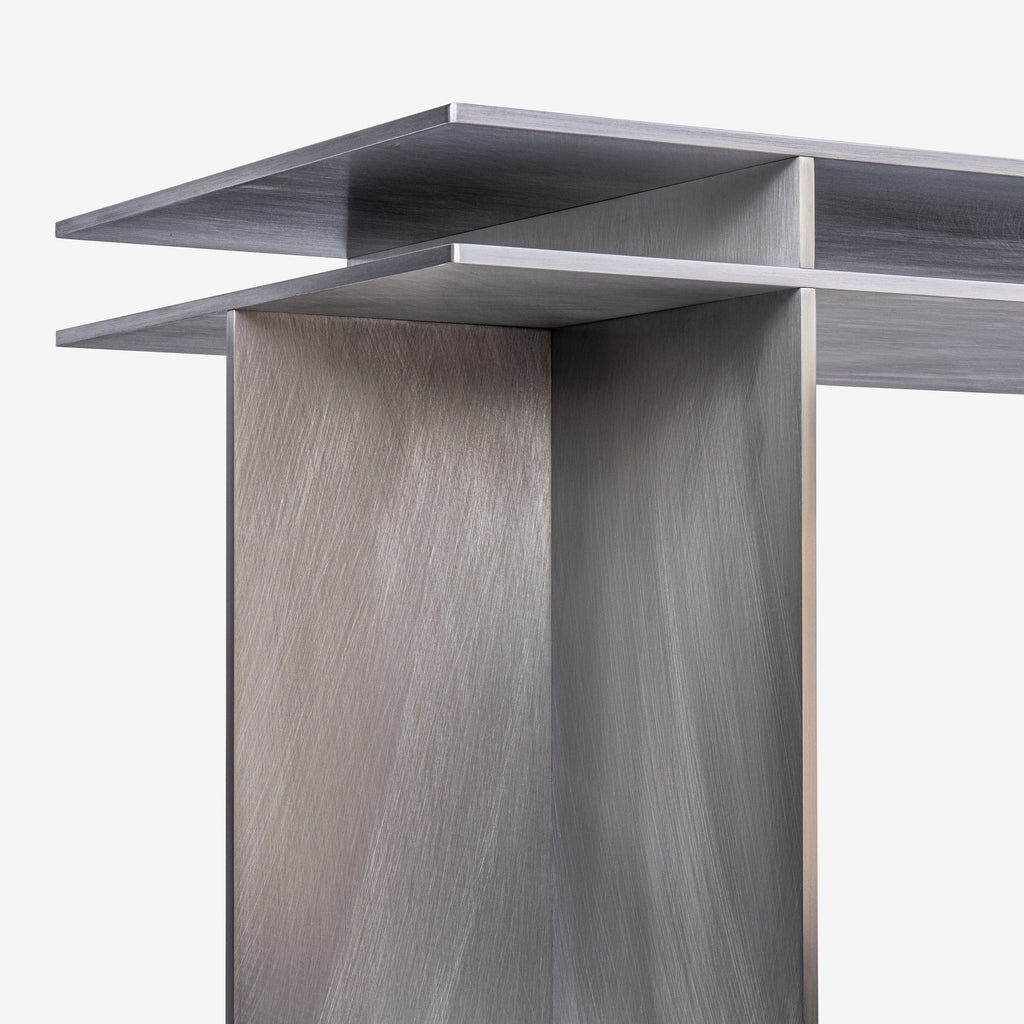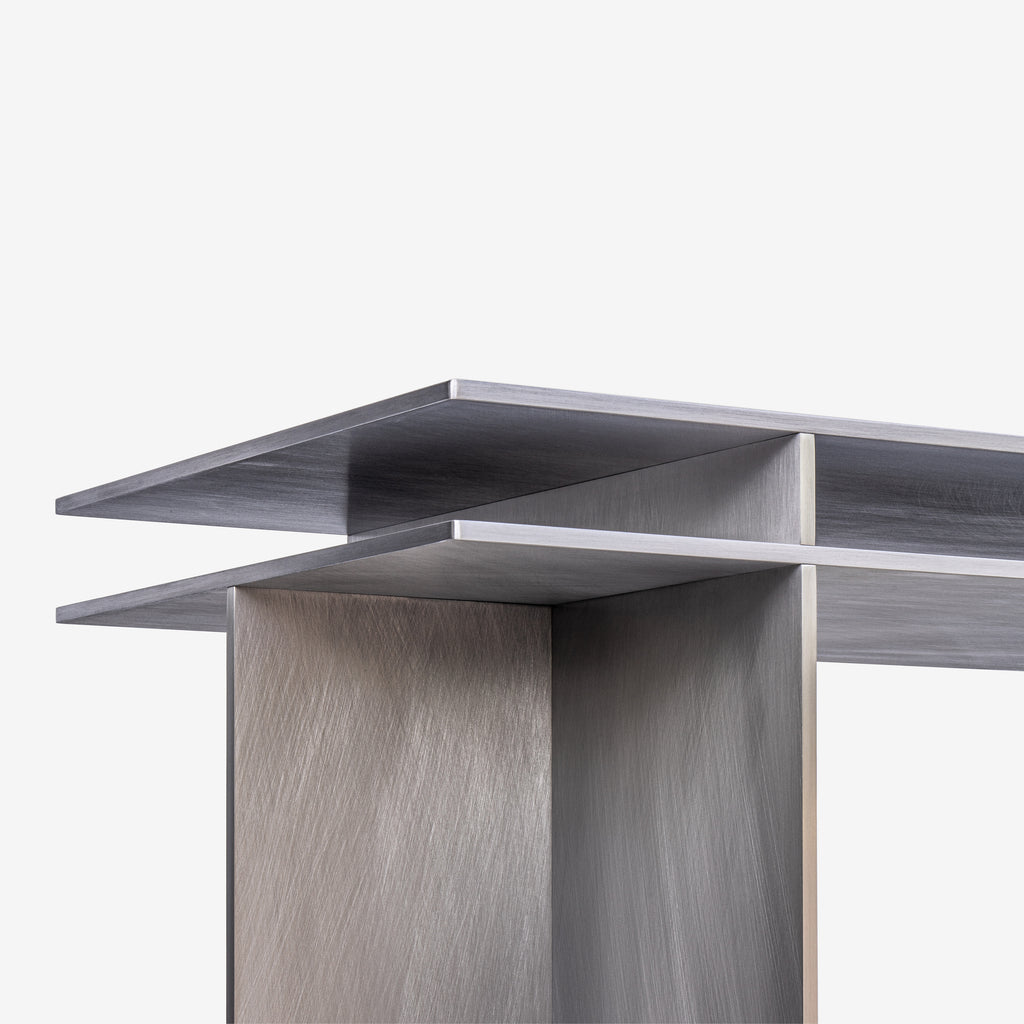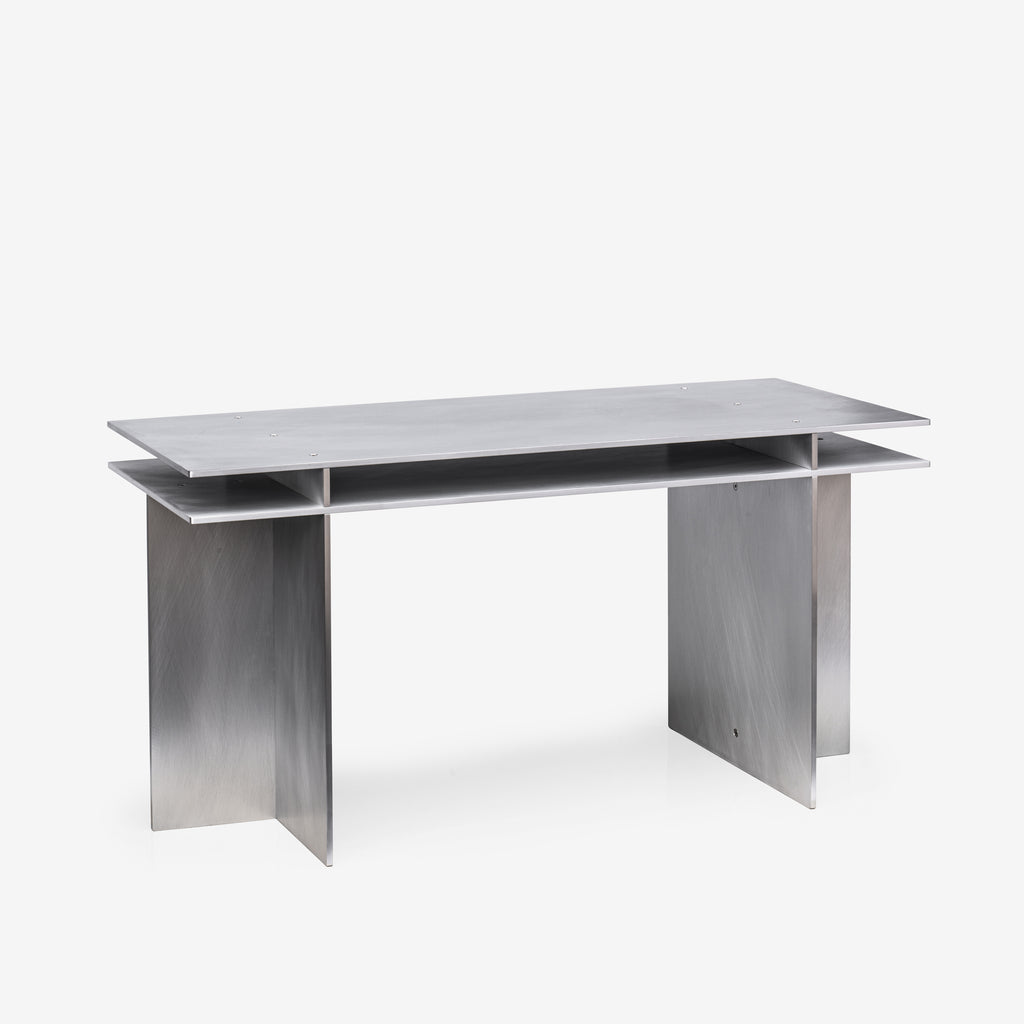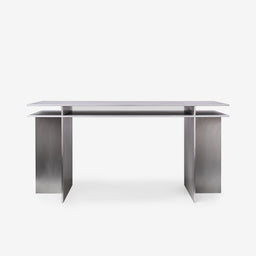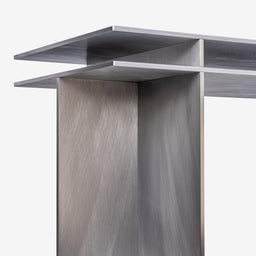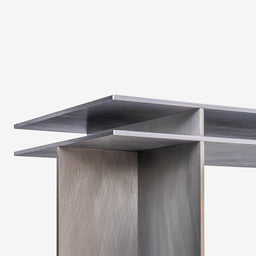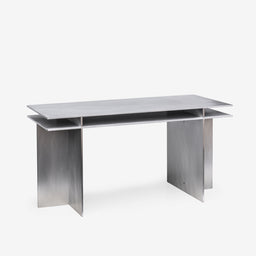 Description
Crafted from a solid aluminium sheet of 1.5x3 meters, the design maximizes the use of the material, leaving minimal waste. The 12mm thickness ensures clean, precise lines, featuring a dual-layered tabletop that adds a unique depth to its profile. 
This layered design not only serves a visual purpose but also provide practical utility, concealing storage or cable management for those who desire a minimalist workspace. 
The metal legs, finished with a brushed technique, further enhance its contemporary appeal. Their geometric simplicity complements the tabletop, creating a harmonious blend of form and function.
Specifications
59.05 in
23.62 in
29.52 in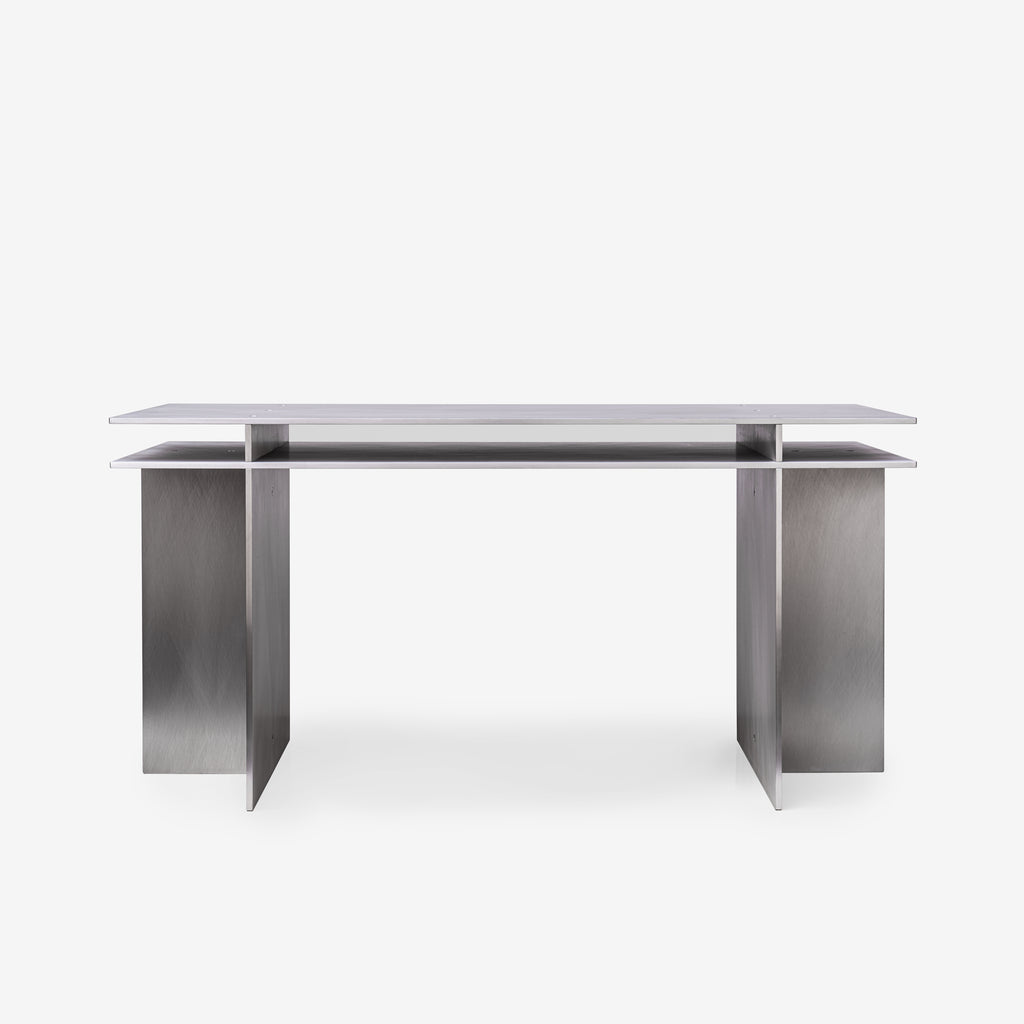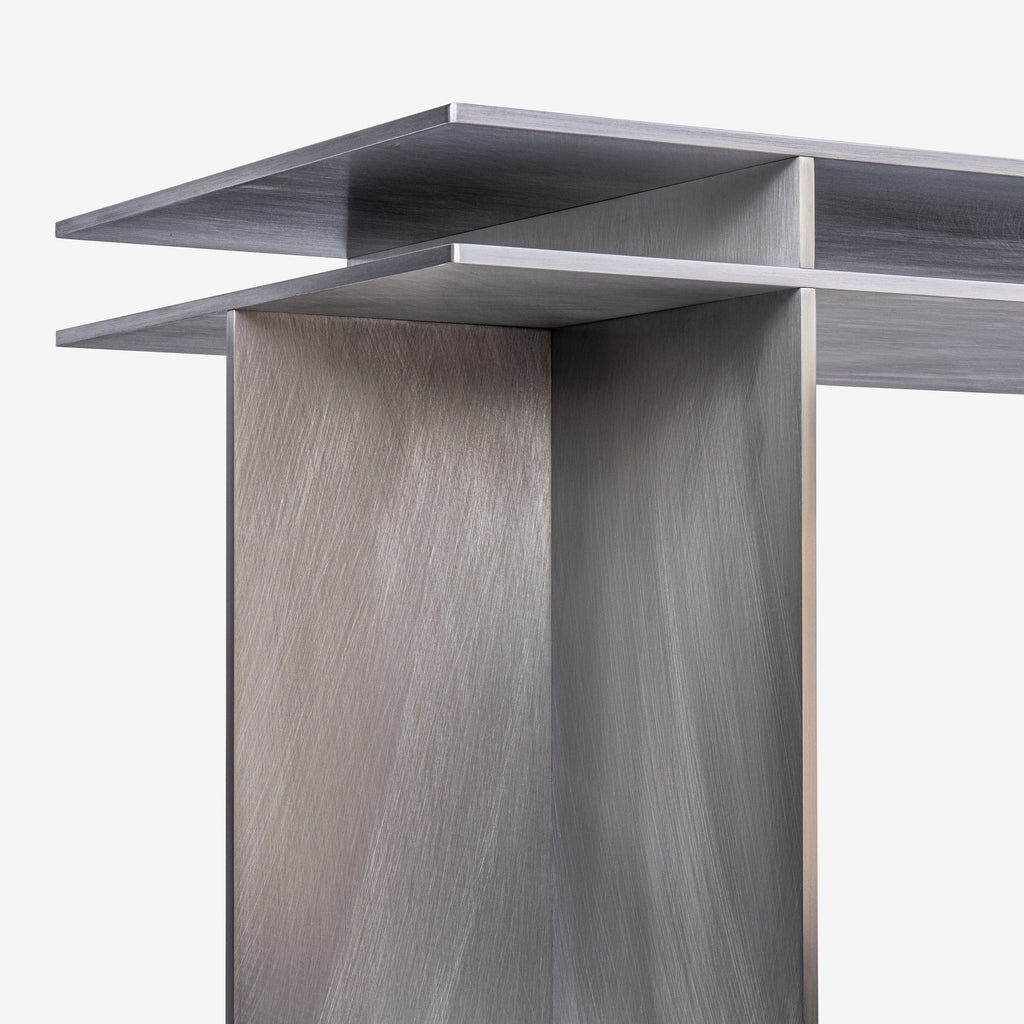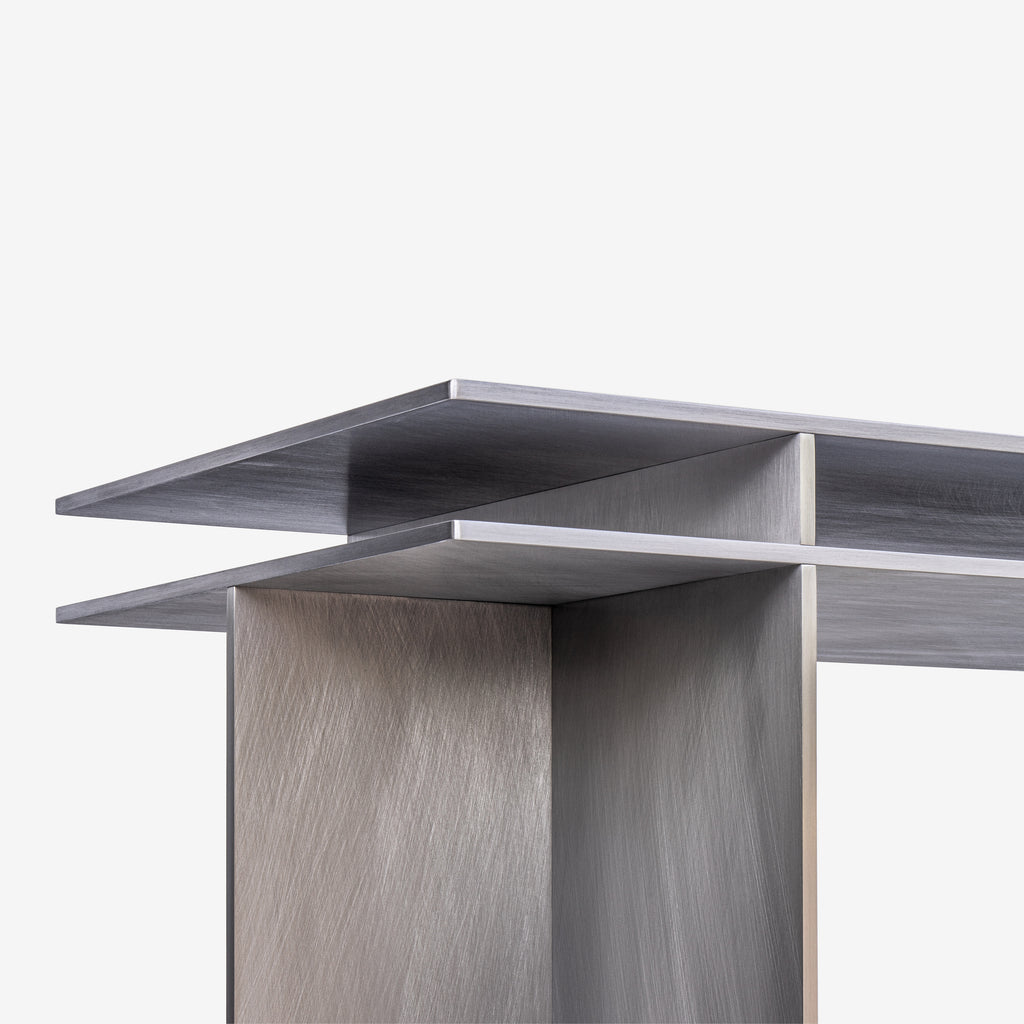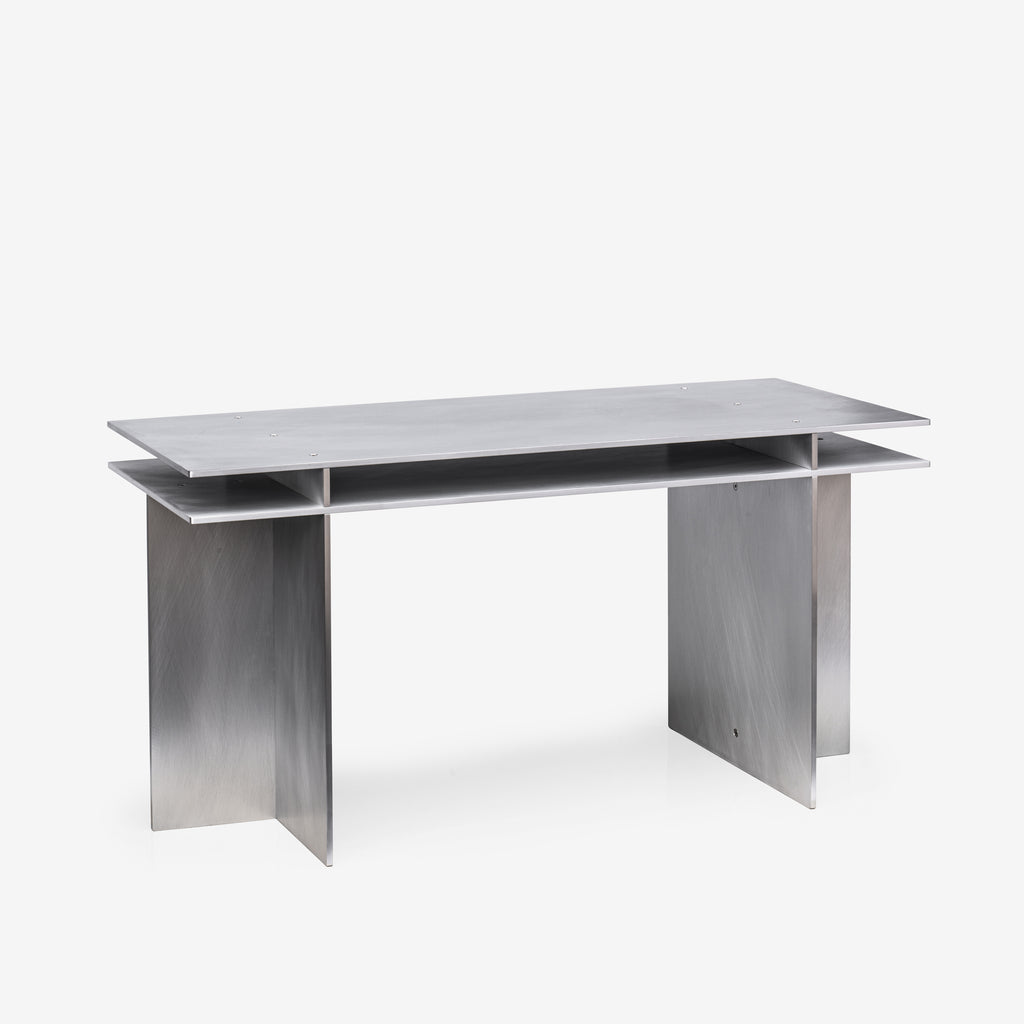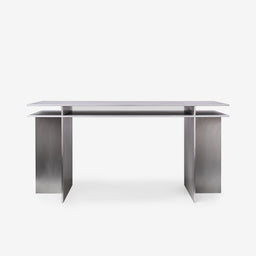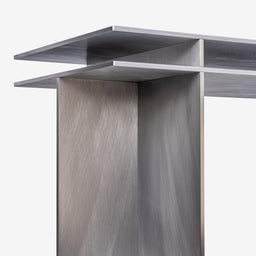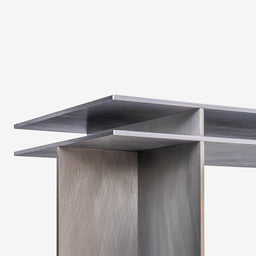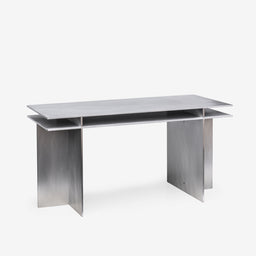 Designed By:
Johan Viladrich
Estimated Lead Time:
4-6 Weeks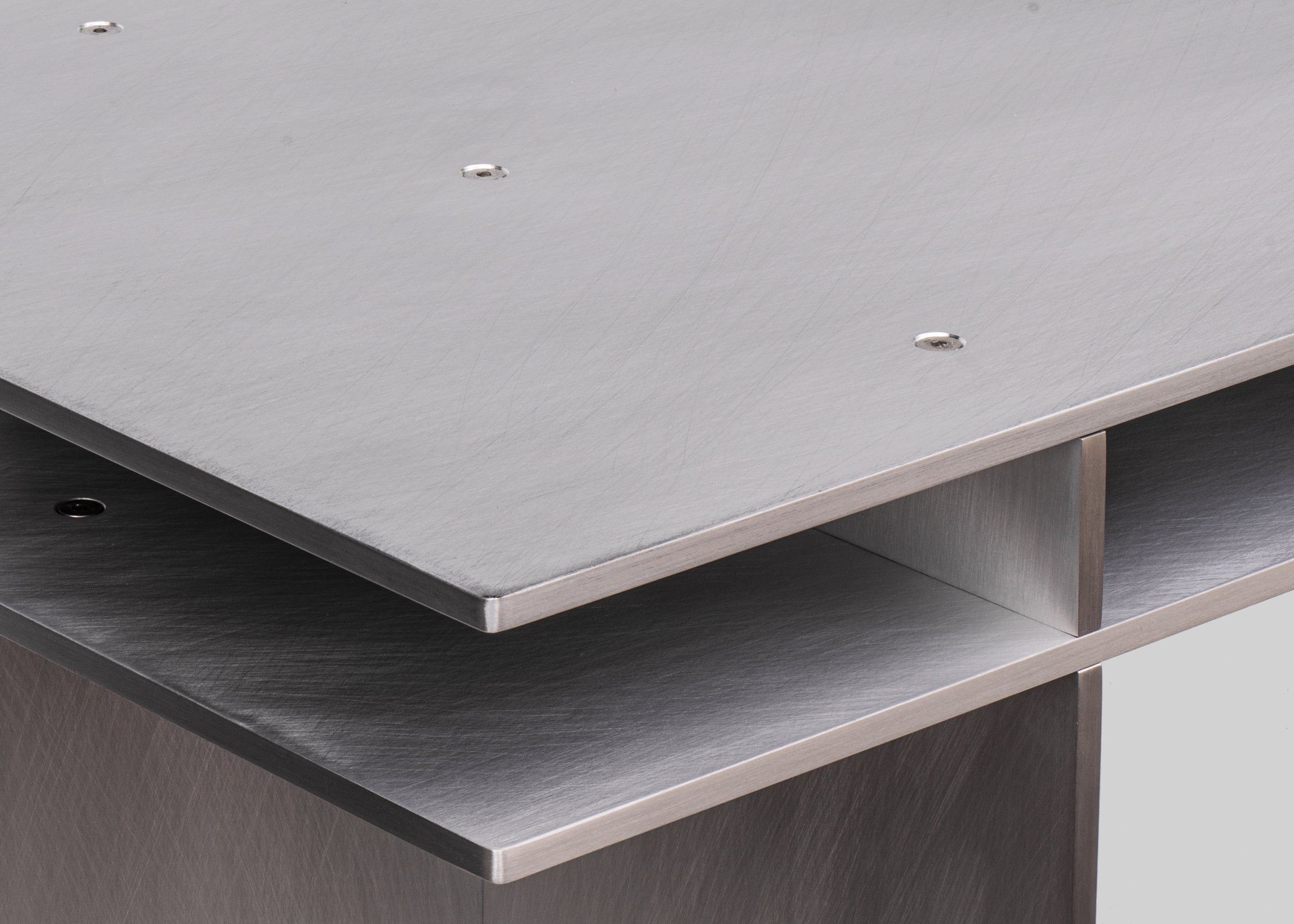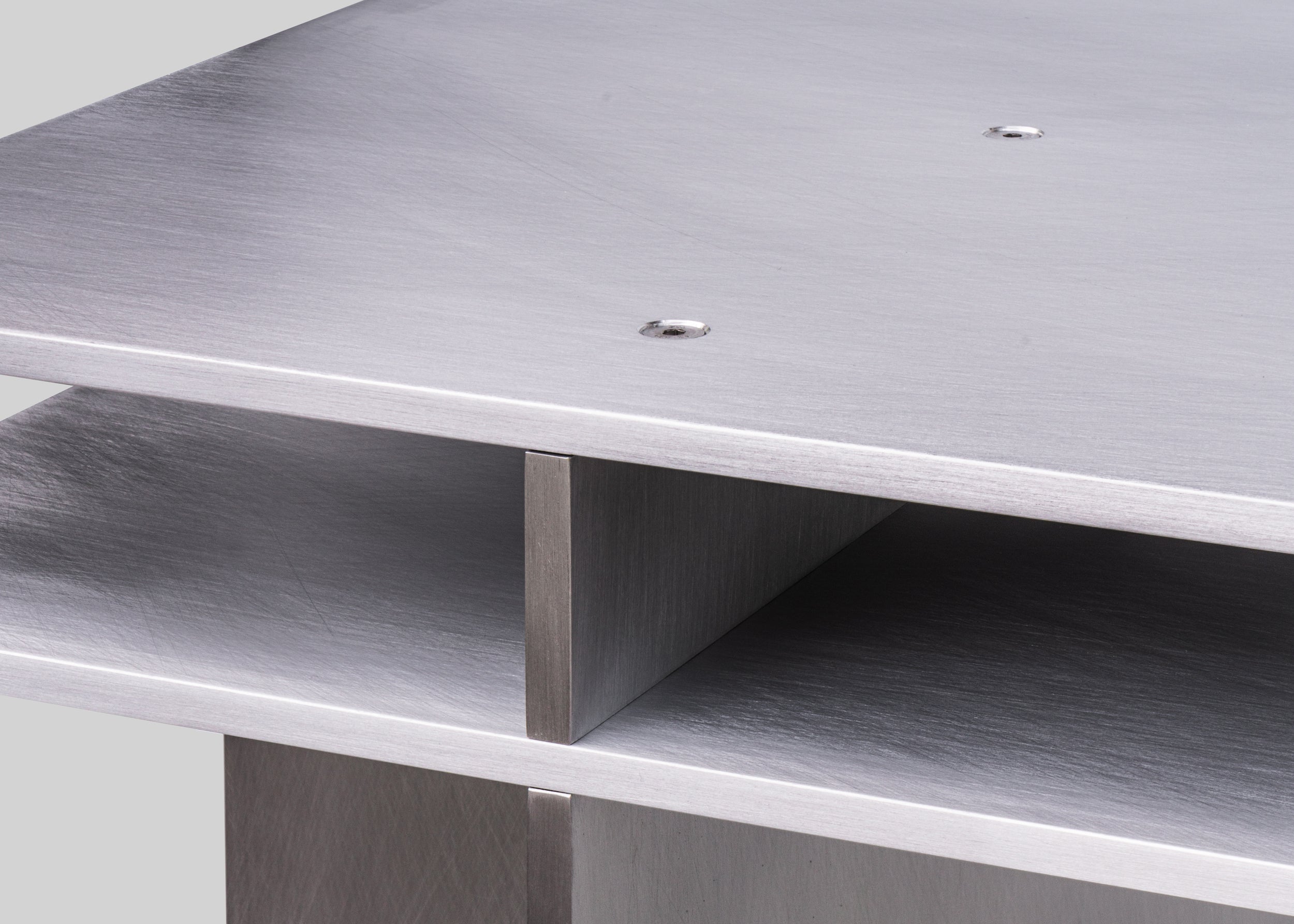 MANUFACTURER
Johan Viladrich
DIMENSIONS
W

59.05 in X
D

23.62 in X
H

29.52 in
Related Products
Mattiazzi
Dining Tables
Clerici Table
Fritz Hansen
Coffee Tables
PK61
Frama
Side Tables
Rivet Box Table
Frama
Dining Tables
Studio Table
Frama
Side Tables
Rivet Side Table