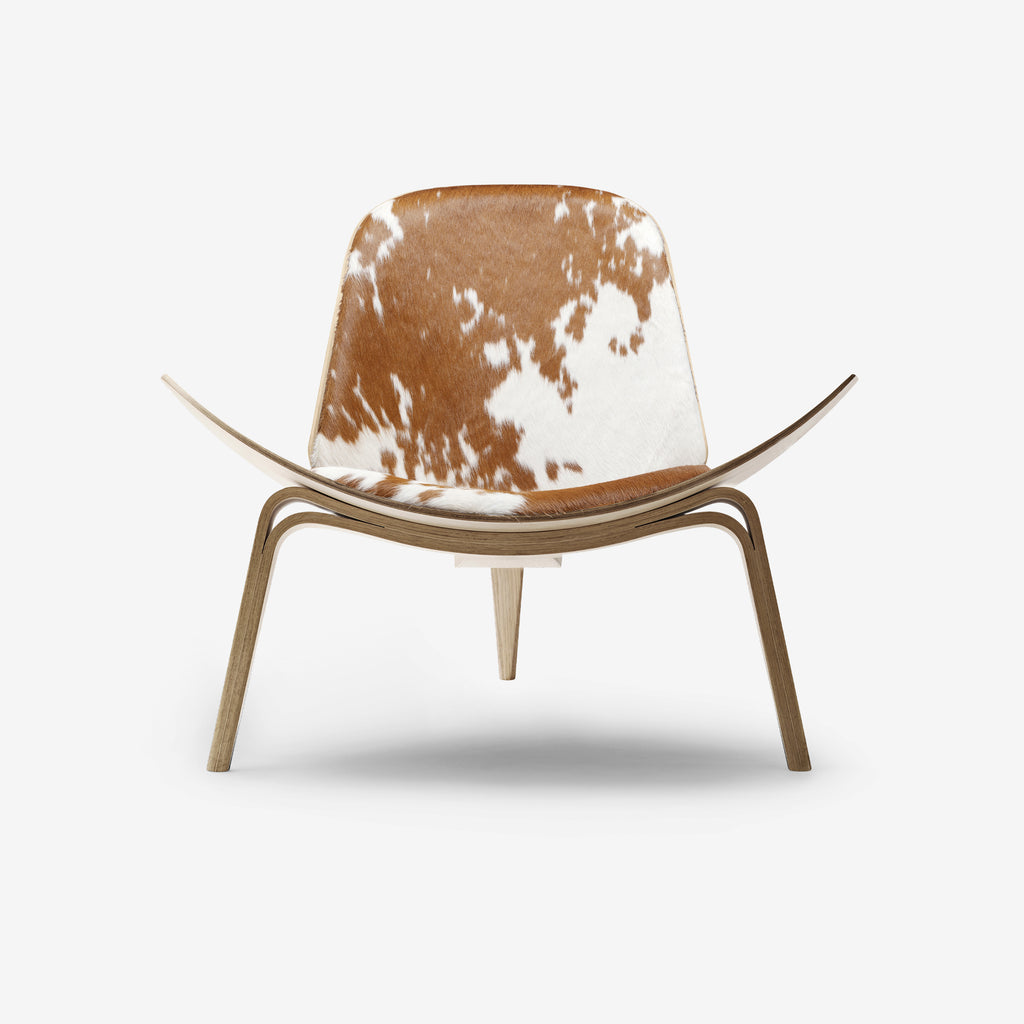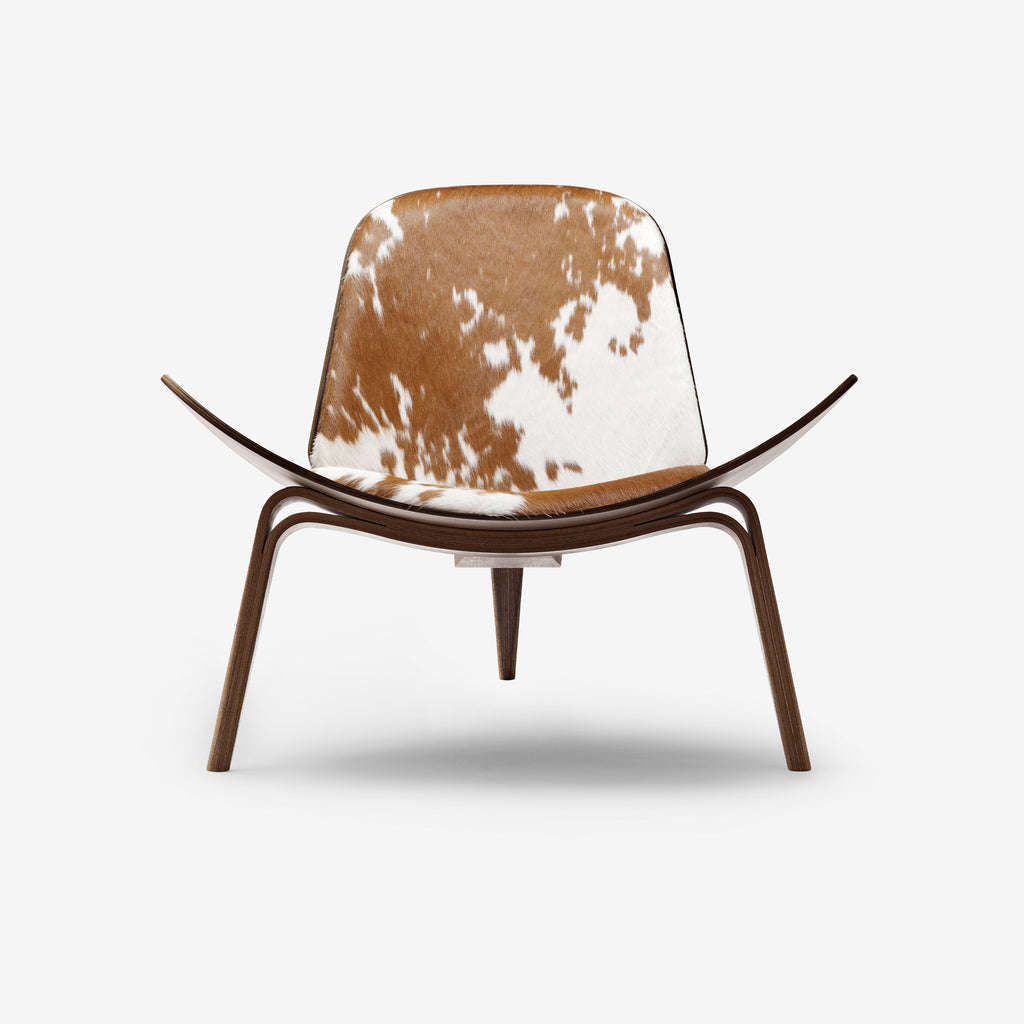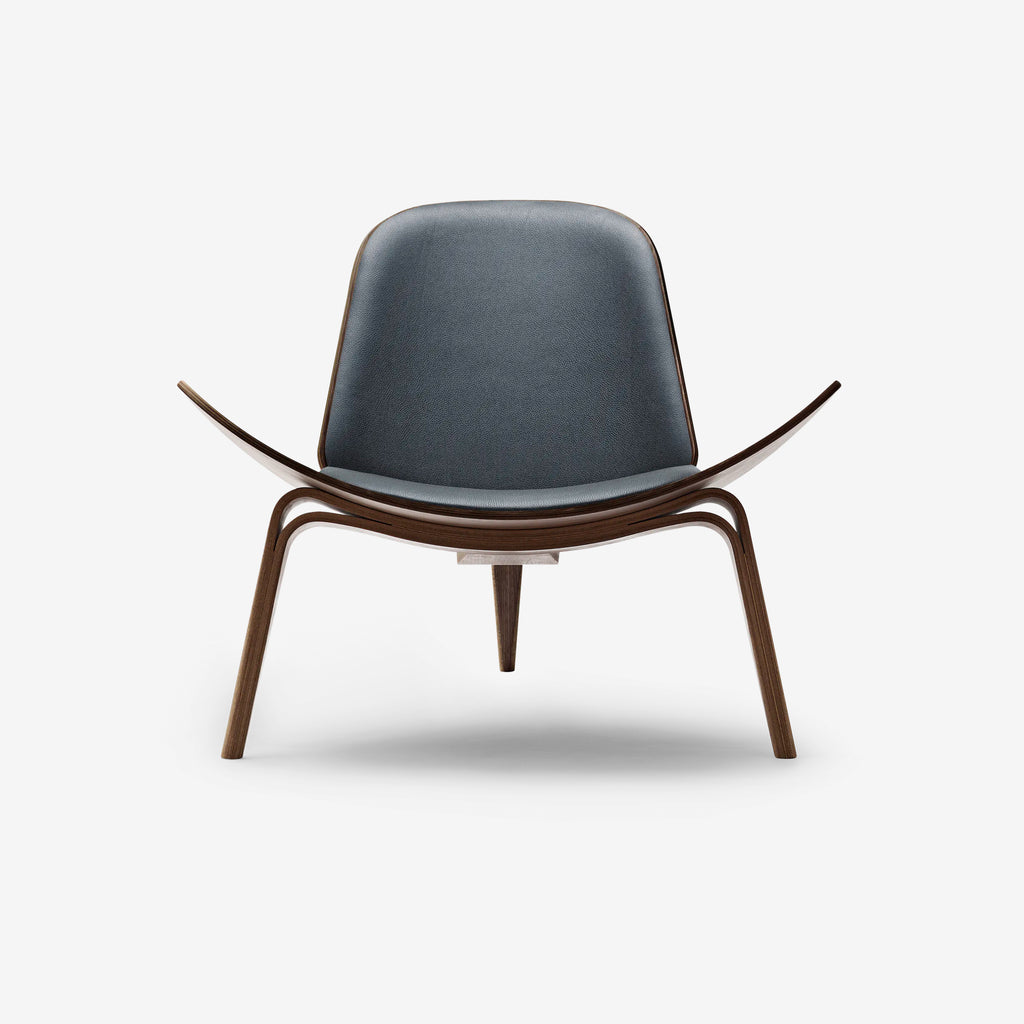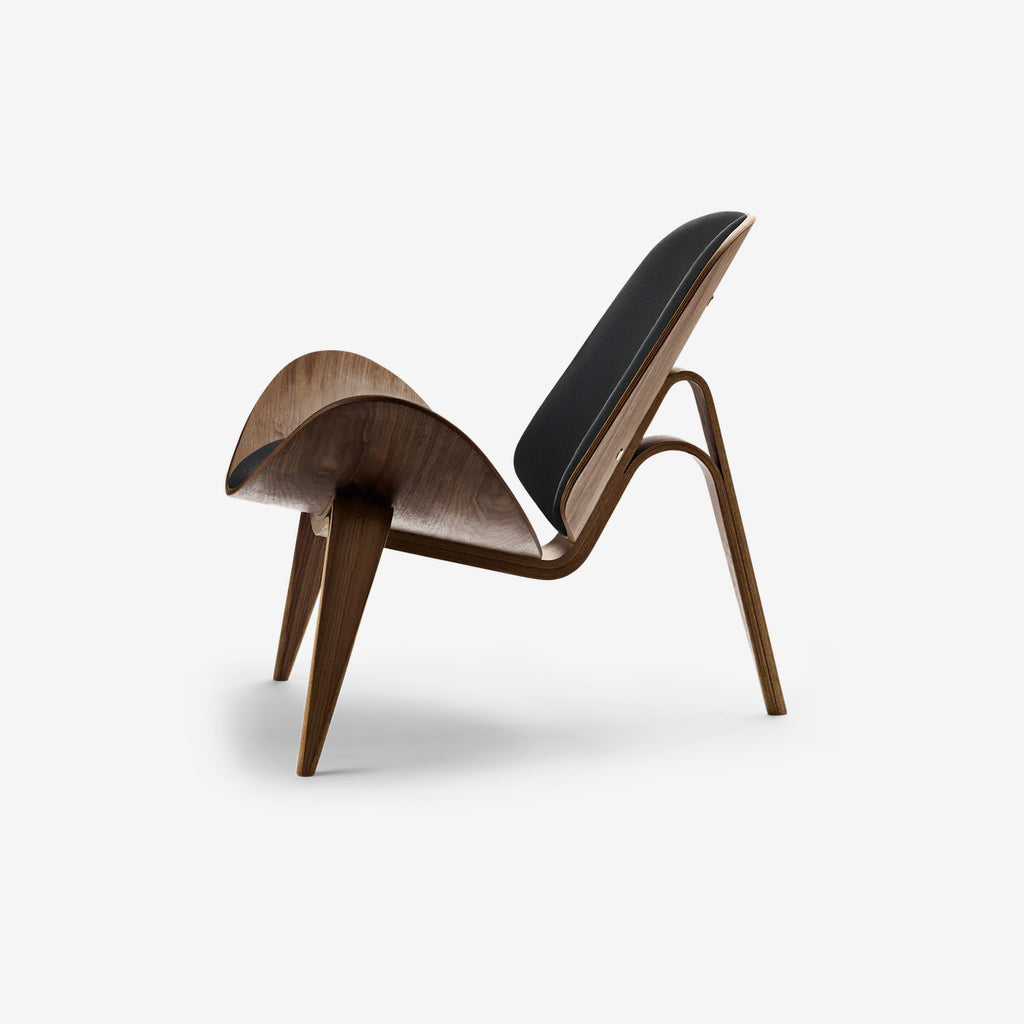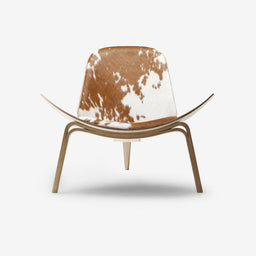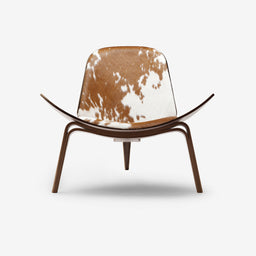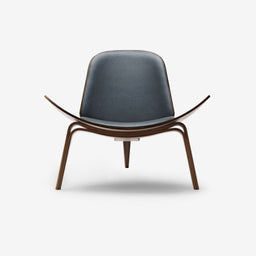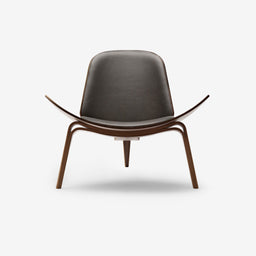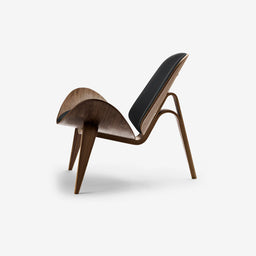 Description
Introduced in 1963, the CH07 Shell Chair by Hans J. Wegner initially faced mixed reactions due to its avant-garde design. With production techniques of the era limiting its manufacture, the Shell Chair remained a rare piece. However, when Carl Hansen & Søn reintroduced it in 1998, the design gained immediate acclaim from a new generation, appreciating its unique design features.
The Shell Chair's defining characteristic is its sense of floating lightness, achieved through a wing-like seat and curved backrest, supported by a frame with three arched legs. The seat and backrest, formed from upholstered, form-pressed veneer, provide ample comfort to the user.
The chair's legs, laminated from several layers of veneer, provide stability. The two front legs are crafted from a single veneer element, creating a distinctive and stable form. This design is a testament to Wegner's belief that a chair should not only be comfortable but also visually appealing from all angles.
The Shell Chair, with its unique design and comfort, is an excellent choice for design professionals and architects who value innovative design combined with functionality. Made in Denmark.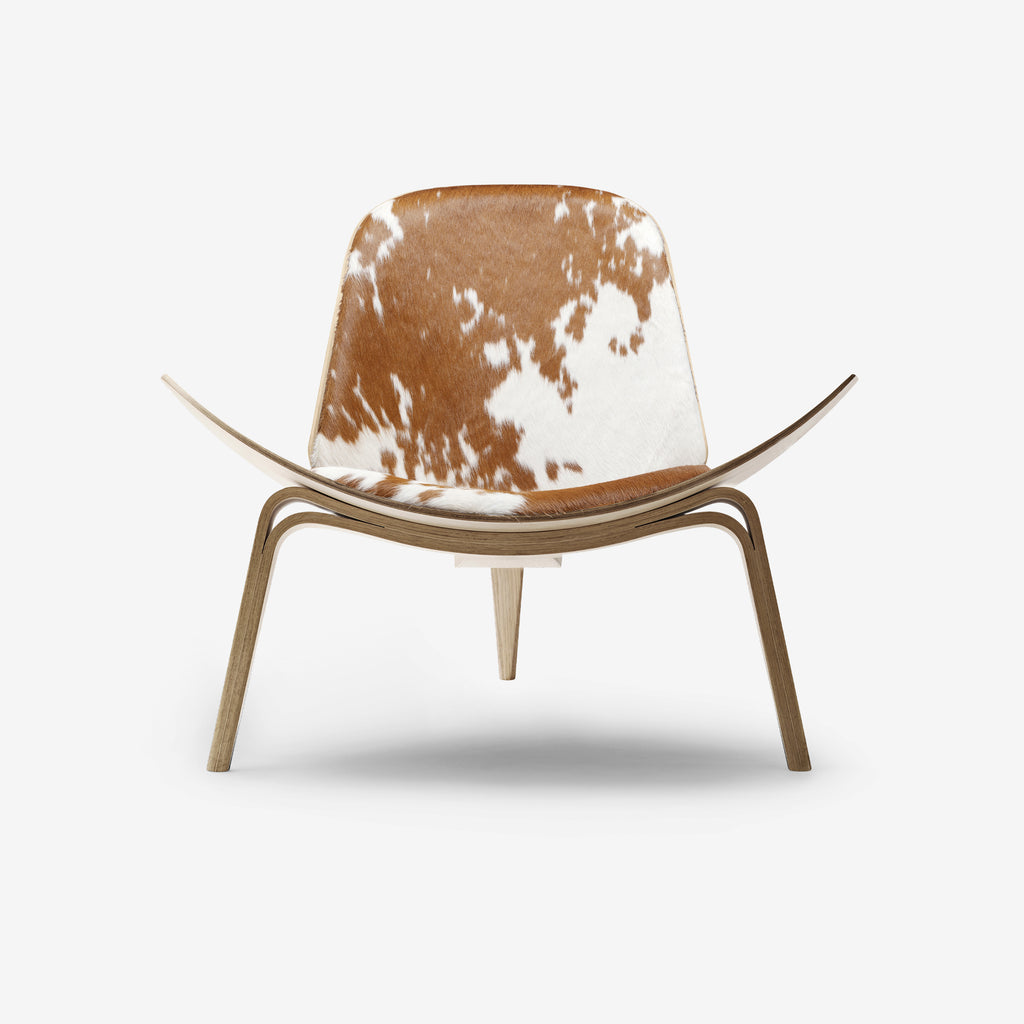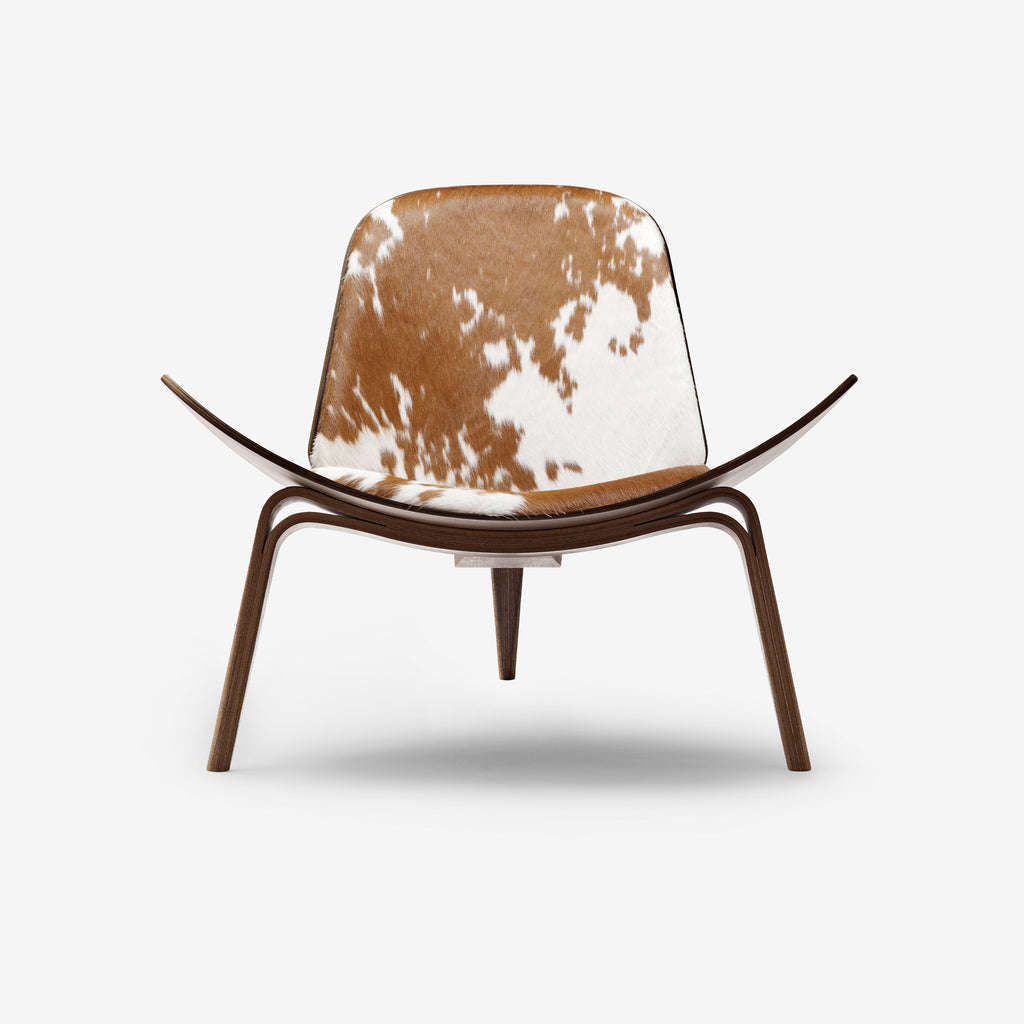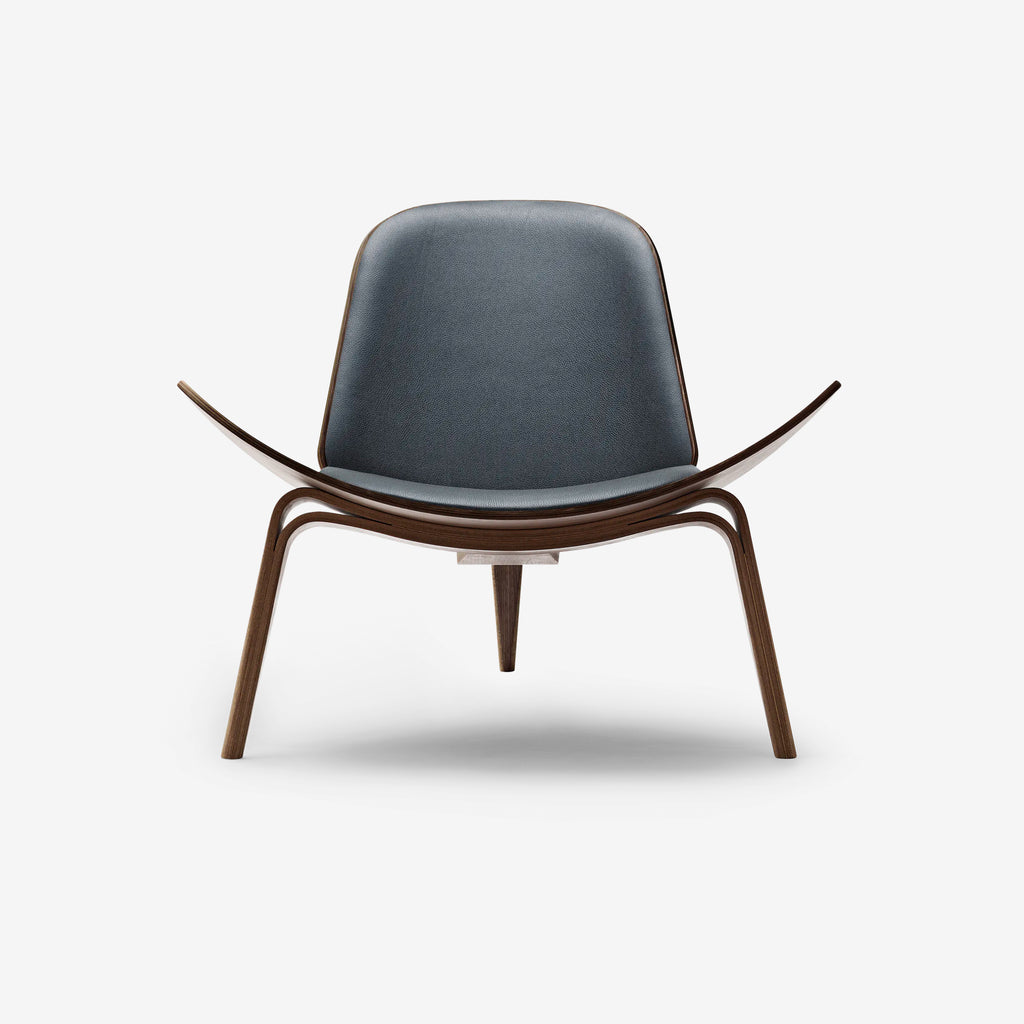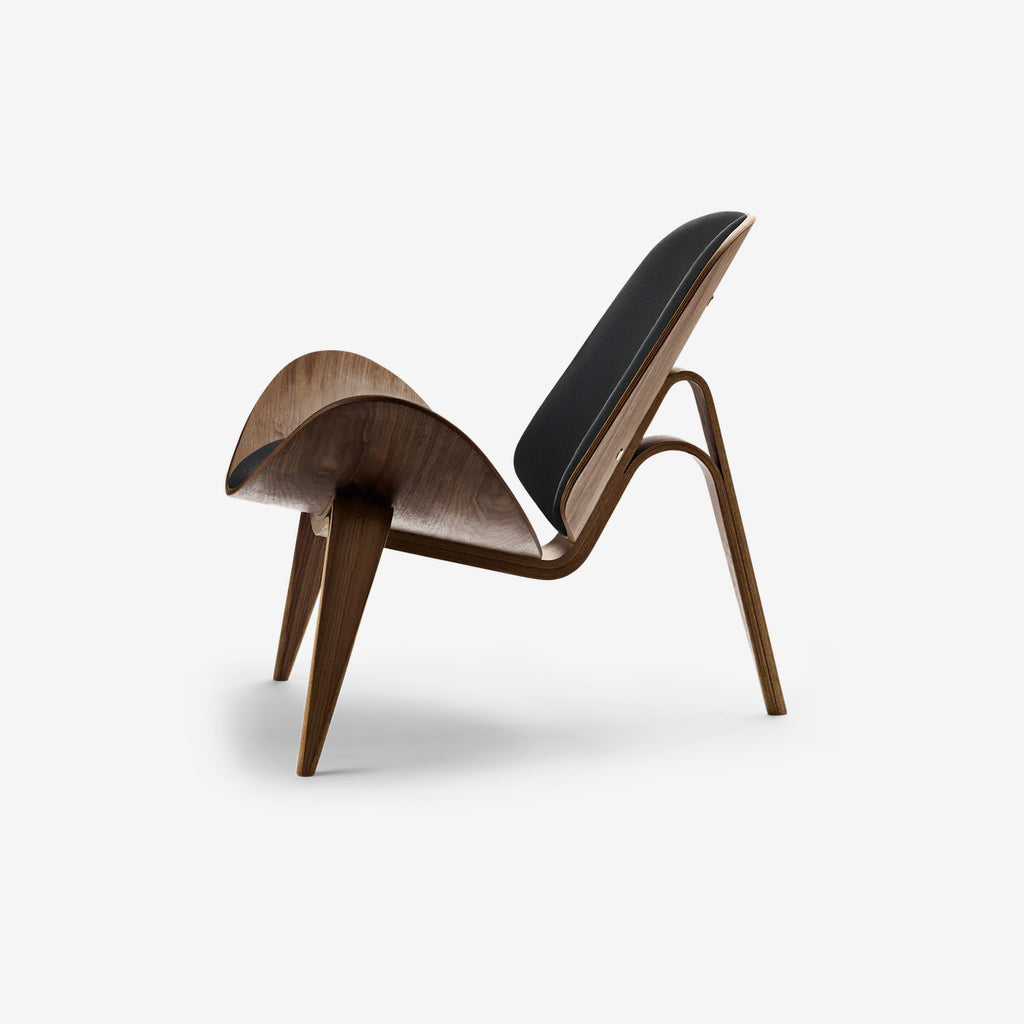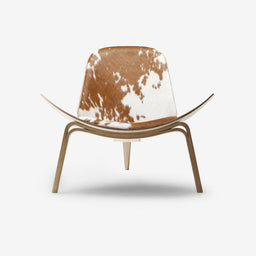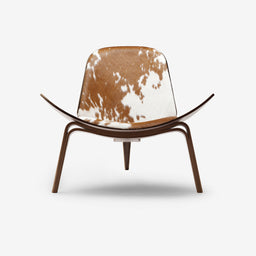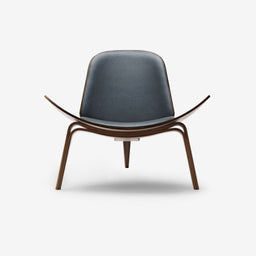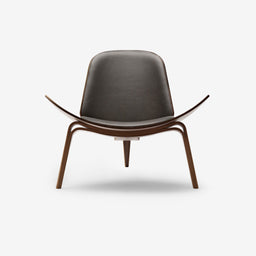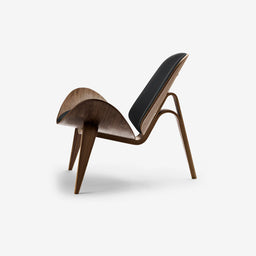 CH07 Shell Chair
$4,630 USD
Designed By:
Hans J. Wegner
Estimated Lead Time:
2-4 Weeks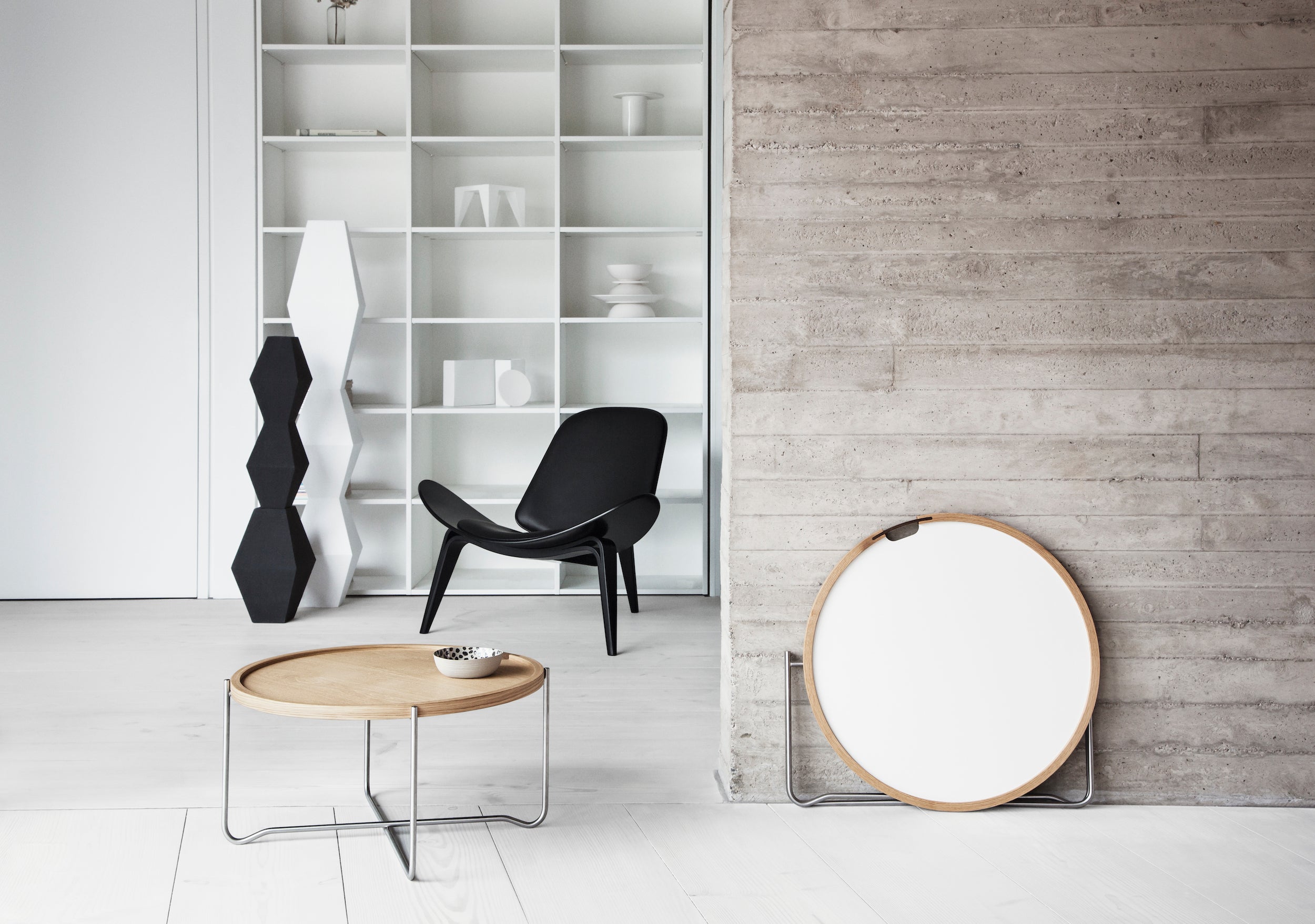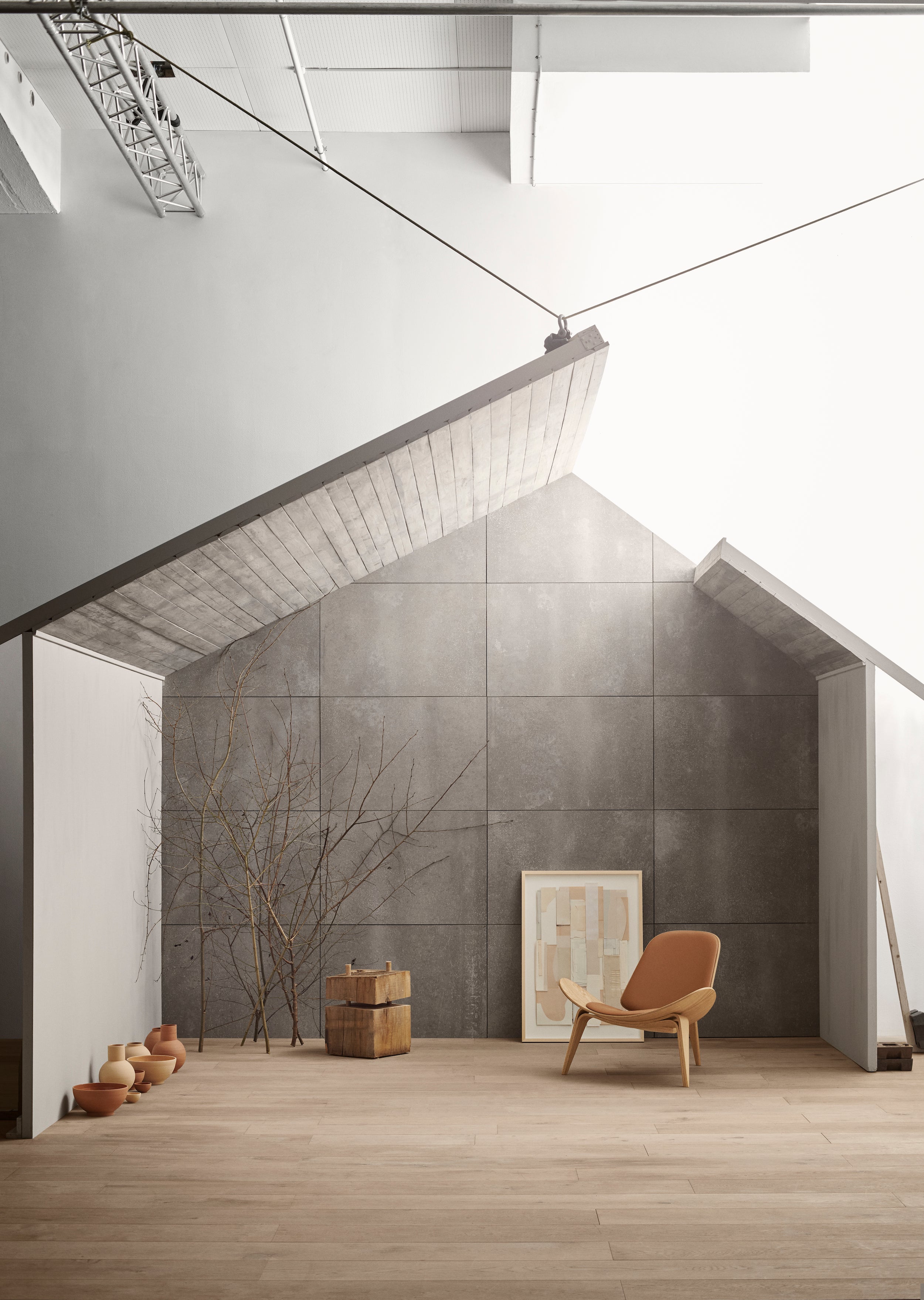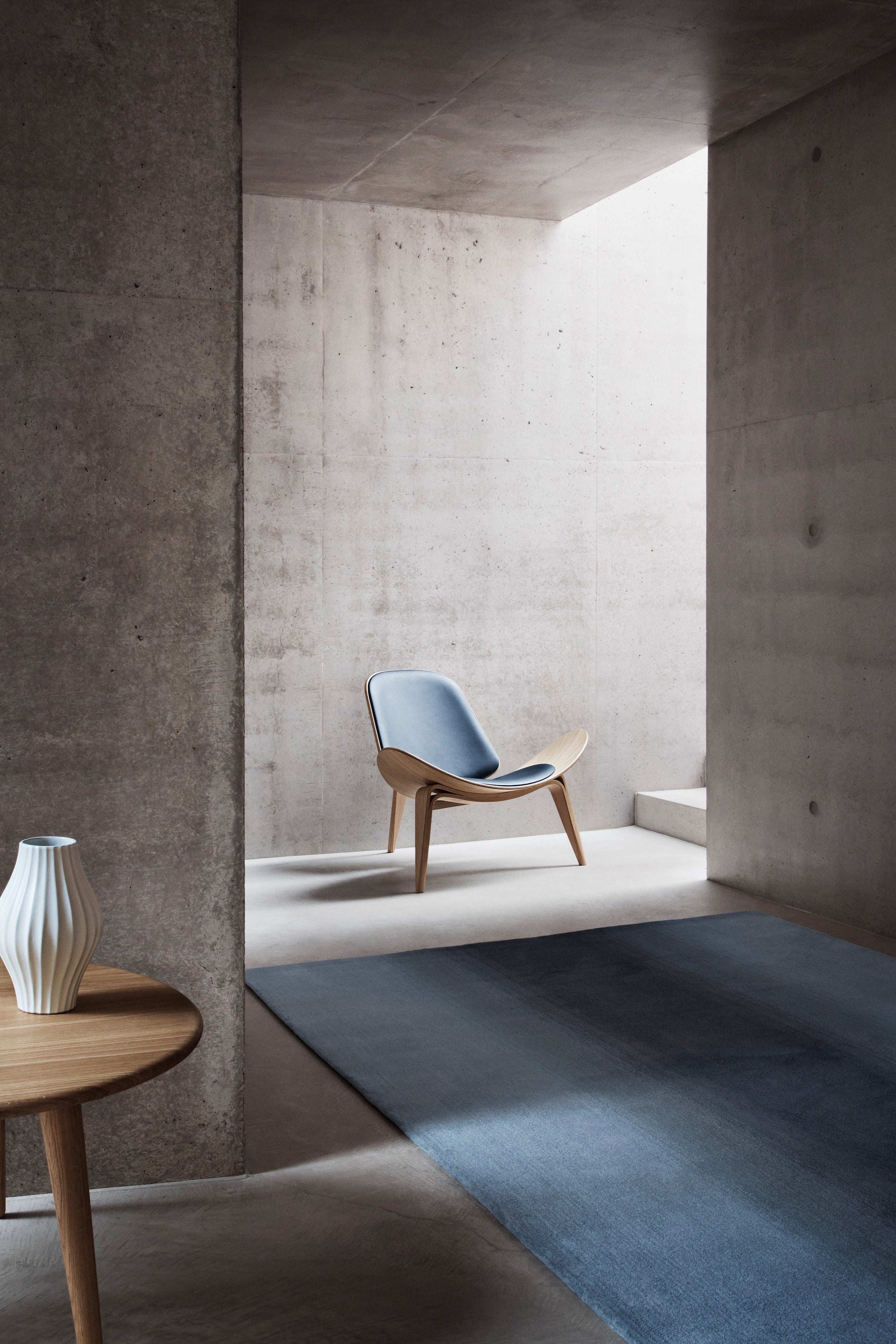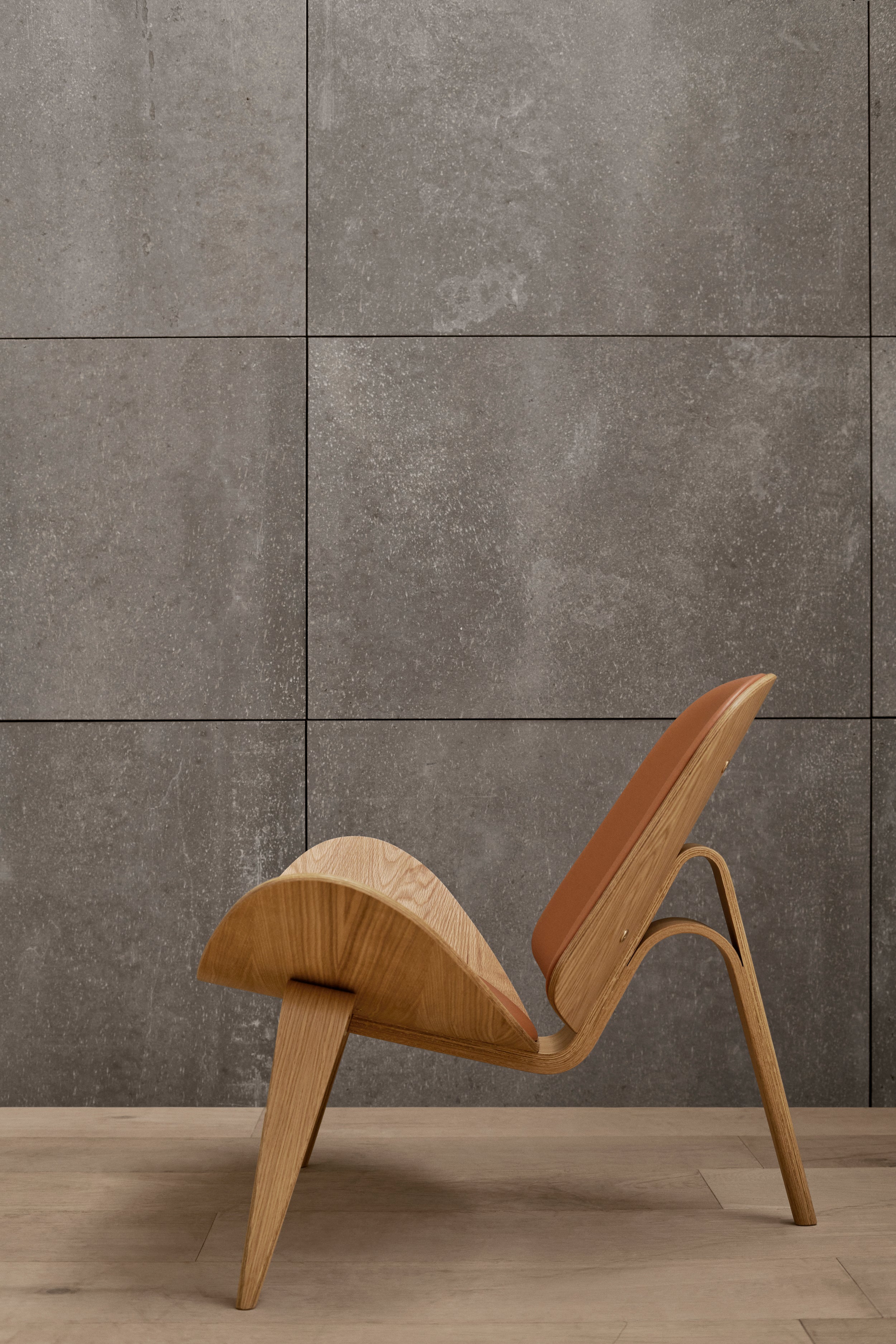 MANUFACTURER
Carl Hansen & Son
DIMENSIONS
W

36.2 in X
D

32.6 in X
H

29.1 in
MATERIAL
Oak, Walnut, Cowhide, Fabric
Related Products
Frama
Kitchen
0405 Glass - Clear - Medium
Frama
Kitchen
0405 Glass - Clear - Small
Frama
Kitchen
0405 Glass - Clear - Wide
Frama
Dining Chairs
9.5° Chair
Frama
Stools
Adam Stool H76