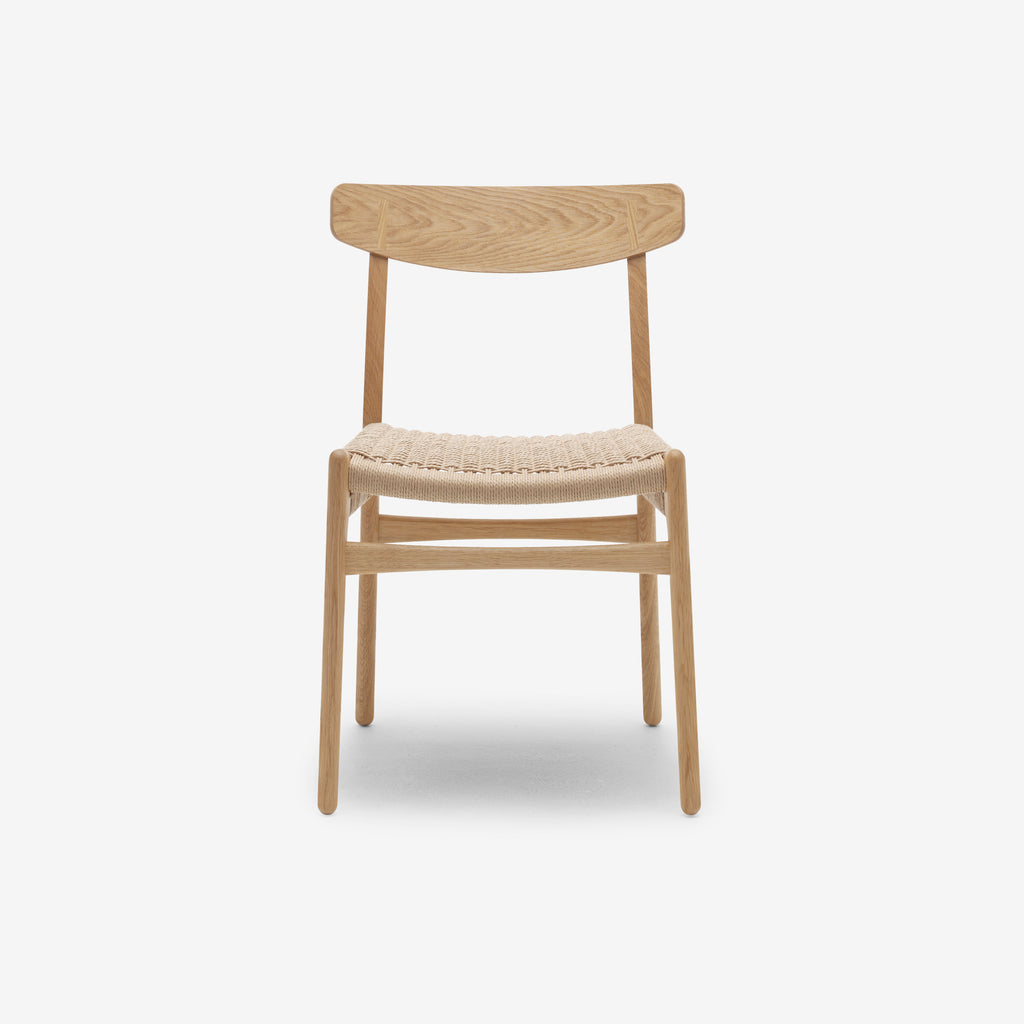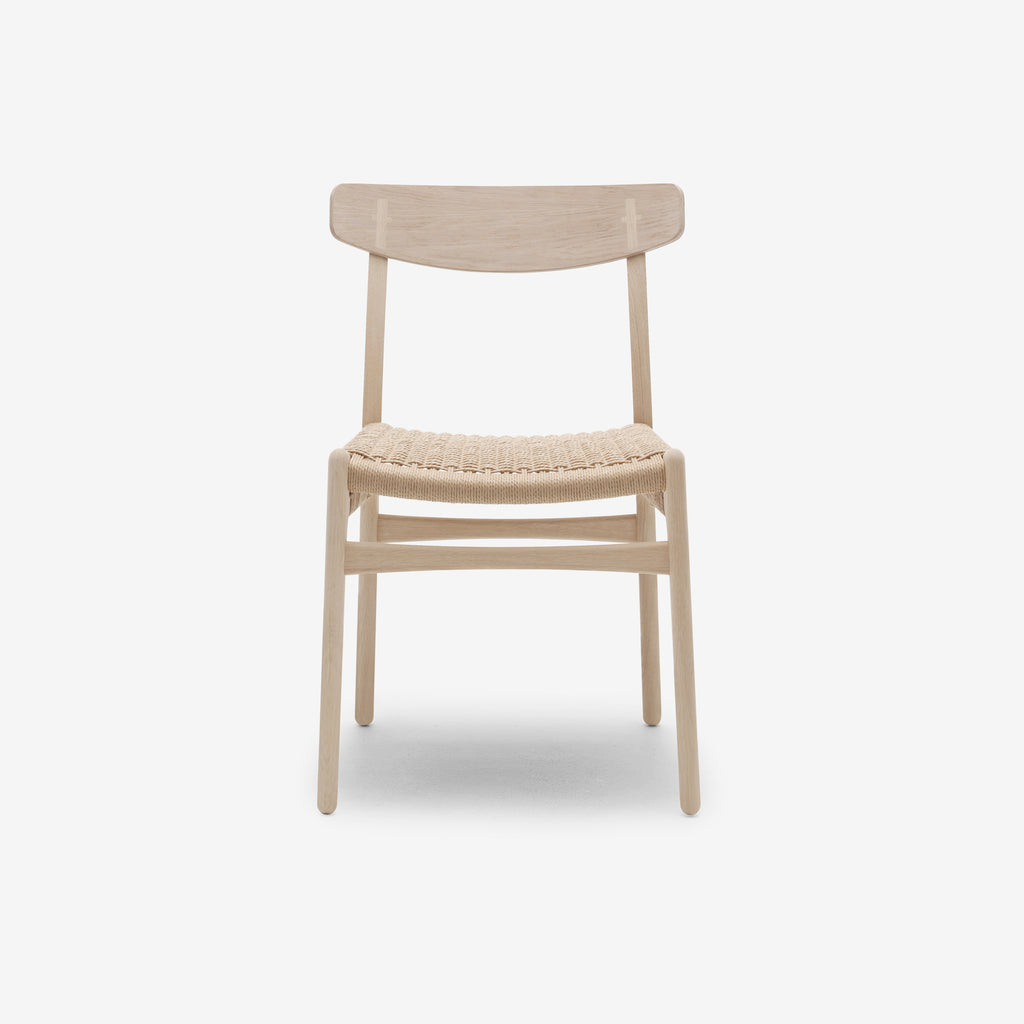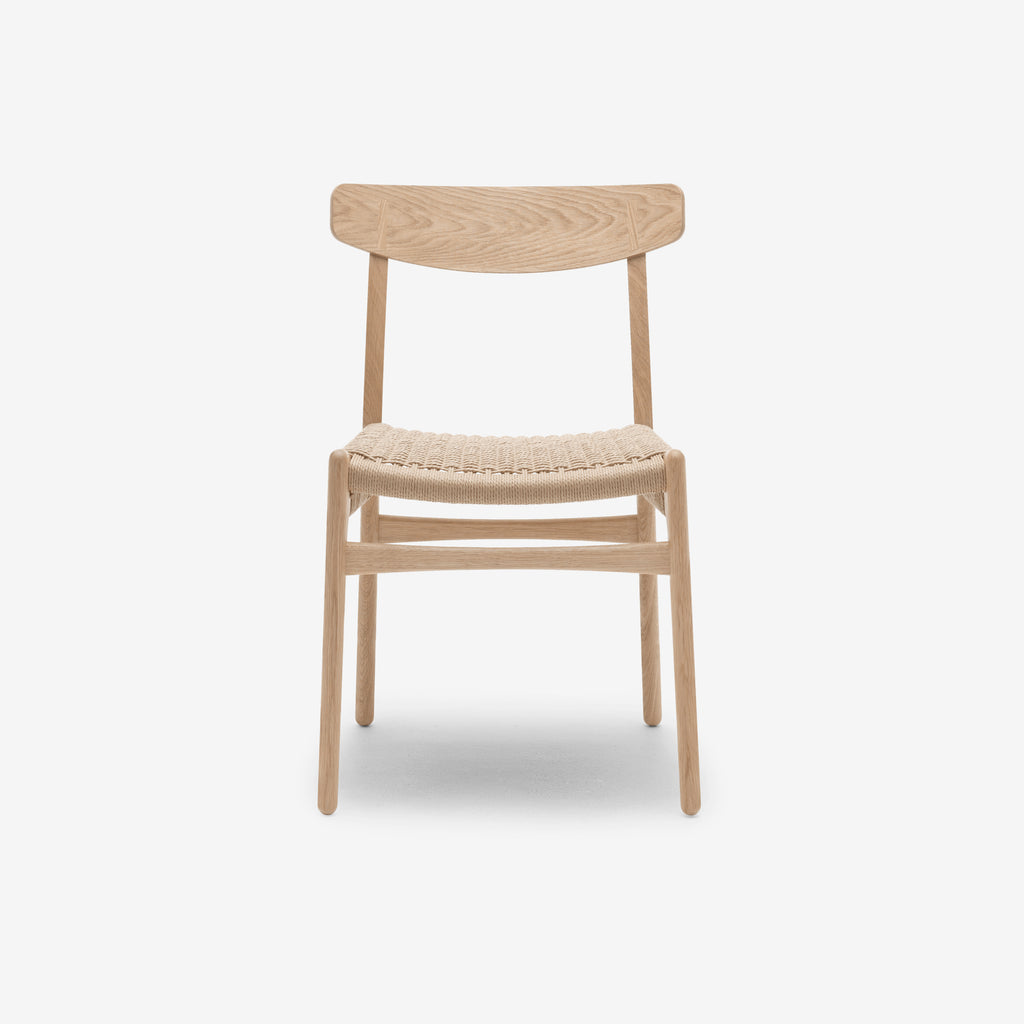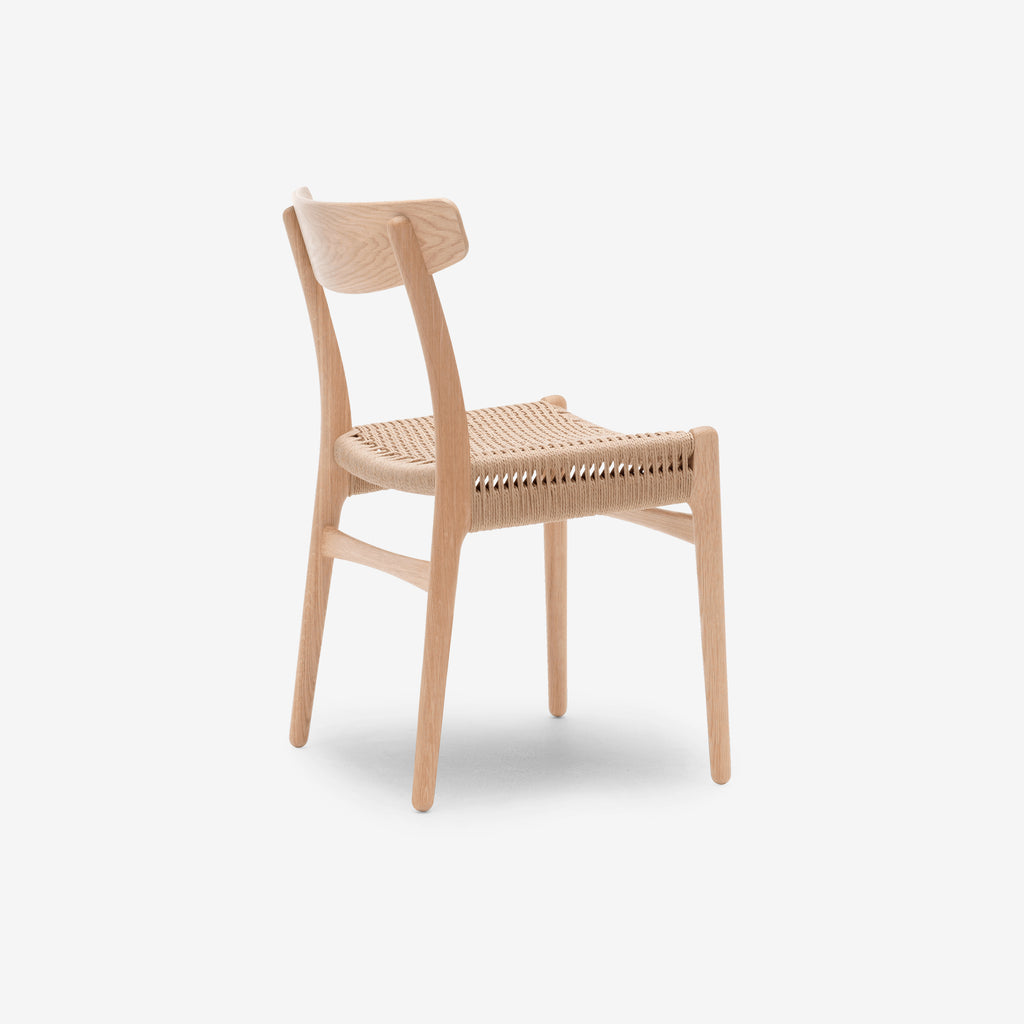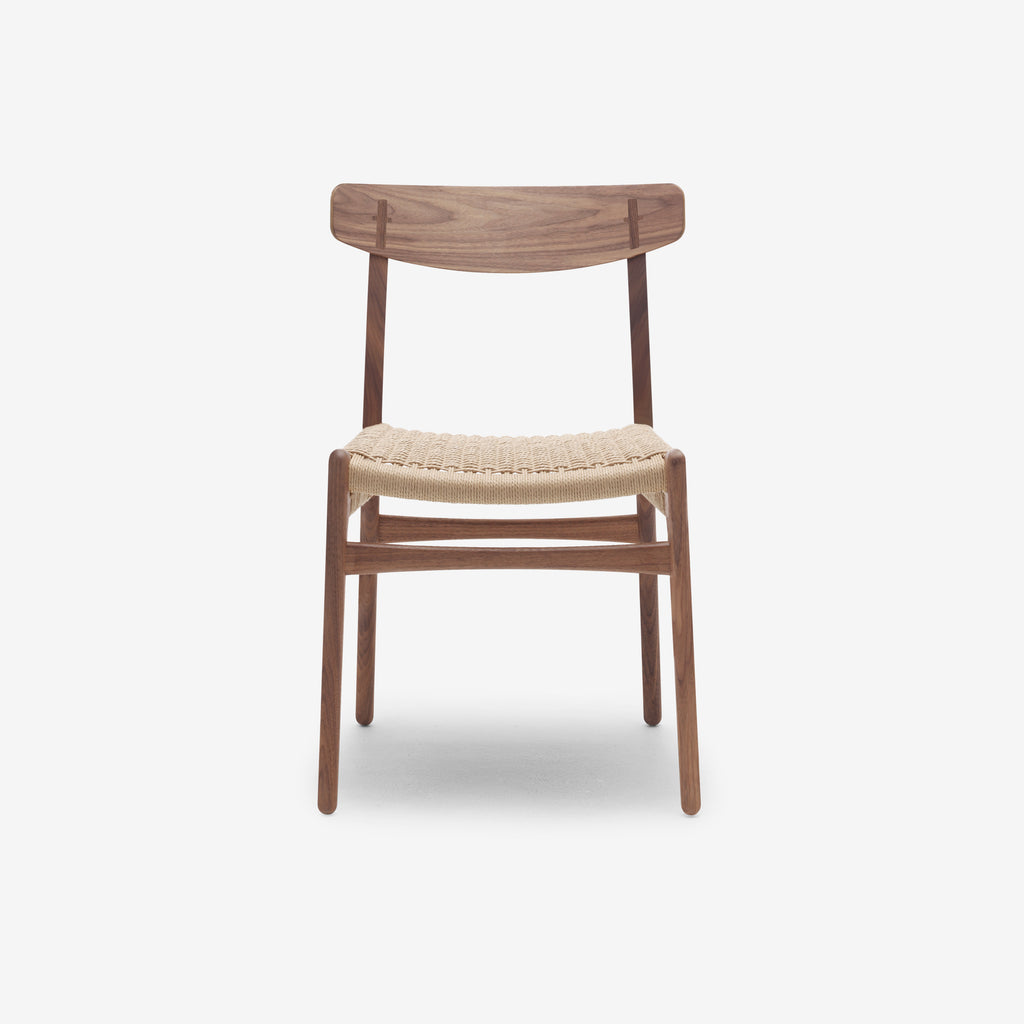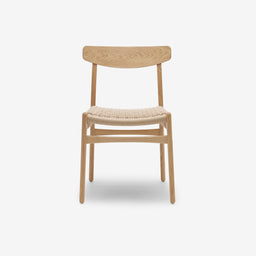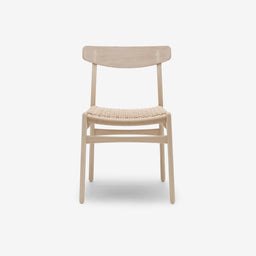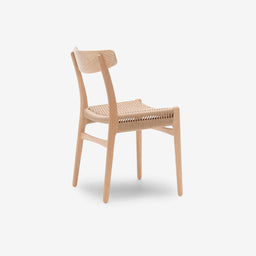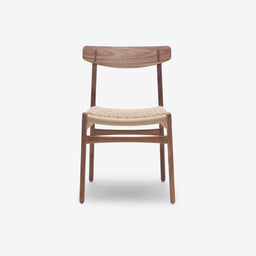 Description
The CH23 dining chair, designed by Hans J. Wegner for Carl Hansen & Søn in 1950, represents a significant milestone in modern furniture design. The chair, among Wegner's earliest designs for the company, is unique in design and set a new benchmark for aesthetic and ergonomic standards in furniture.

Despite its seemingly simple appearance, the CH23 chair is a showcase of detailed craftsmanship. Notable features include the refined cruciform cover caps within the backrest, a meticulously double-woven seat, and the cleverly designed arched rear legs that enhance the chair's stability.

In 2017, Carl Hansen & Søn re-introduced the CH23, bringing back to its lineup one of Wegner's pioneering masterpieces. The design adheres strictly to Wegner's original, hand-drawn sketches, ensuring that all aesthetic and structural elements are preserved. This commitment to authenticity makes the CH23 chair not only a piece of furniture but also a piece of history, appealing to design professionals and architects who appreciate the enduring value of classic design. Made in Denmark.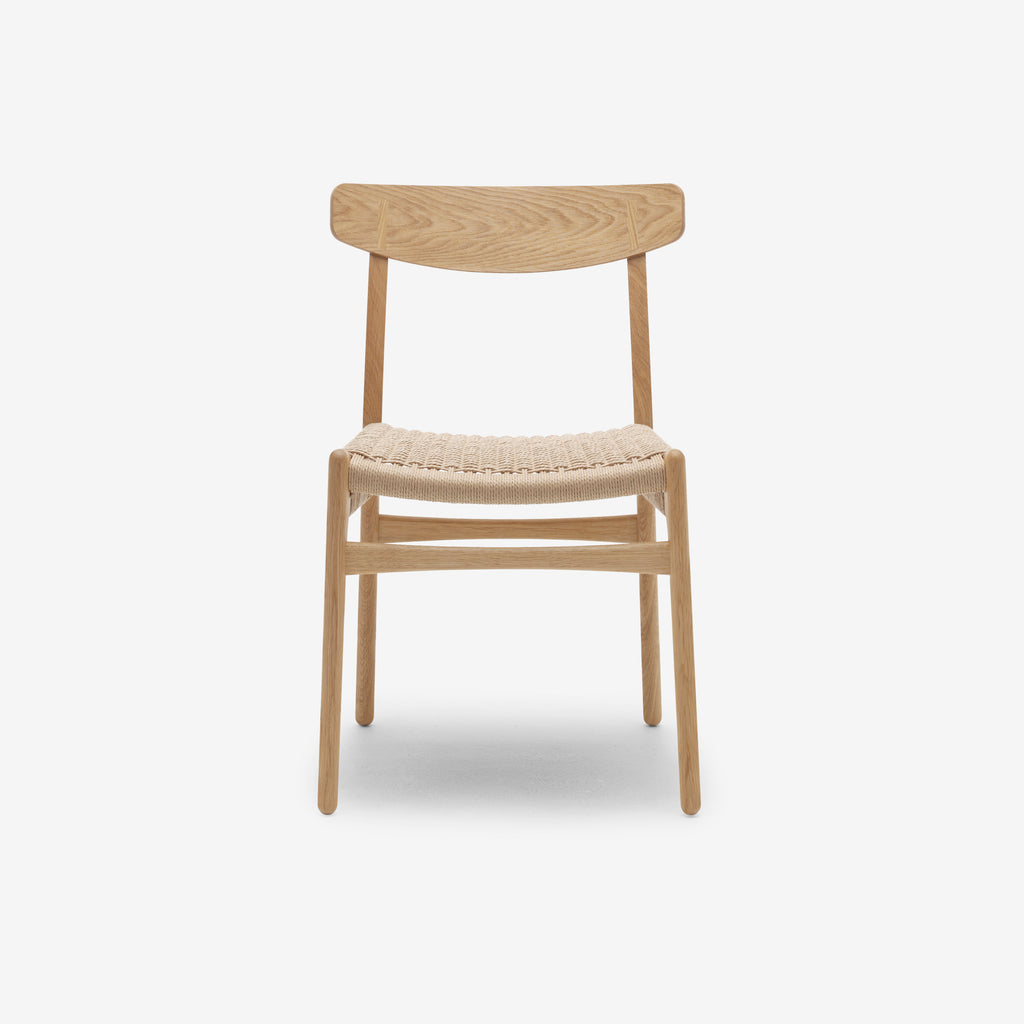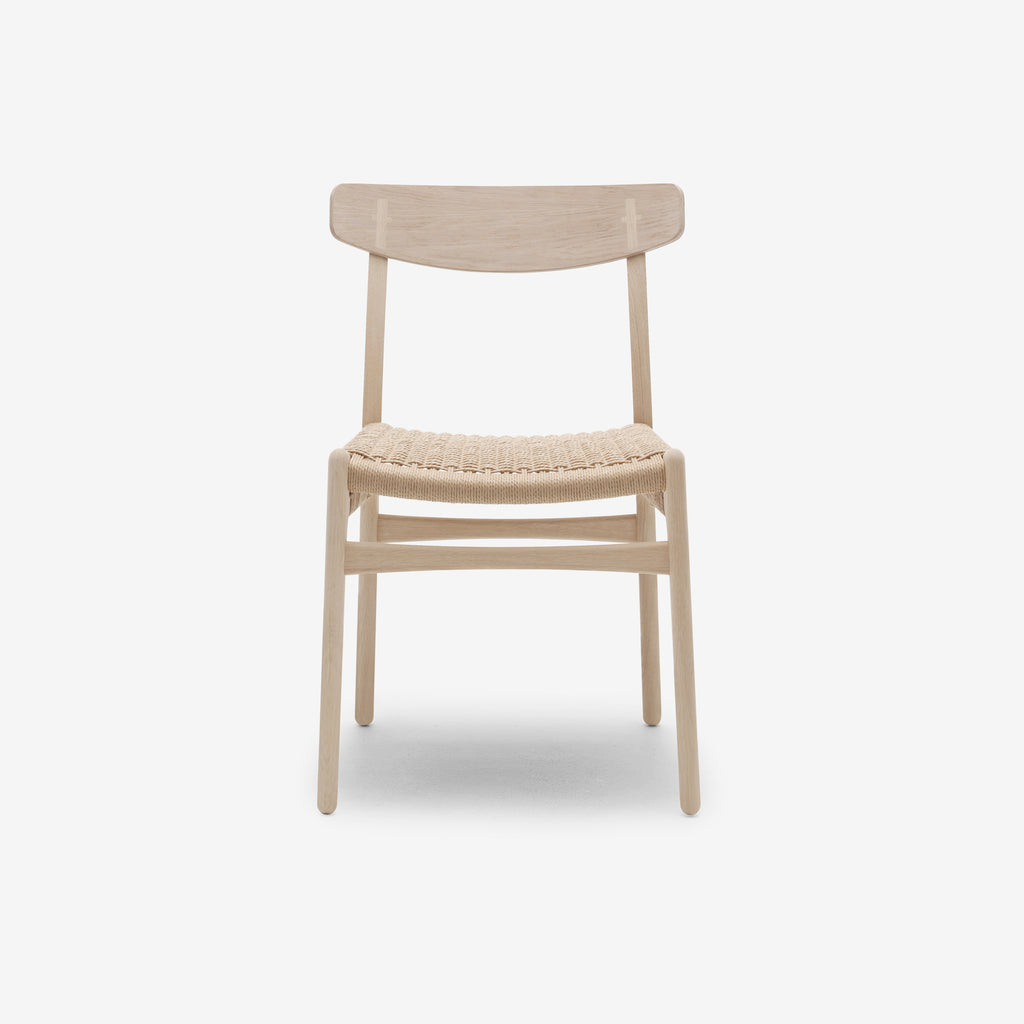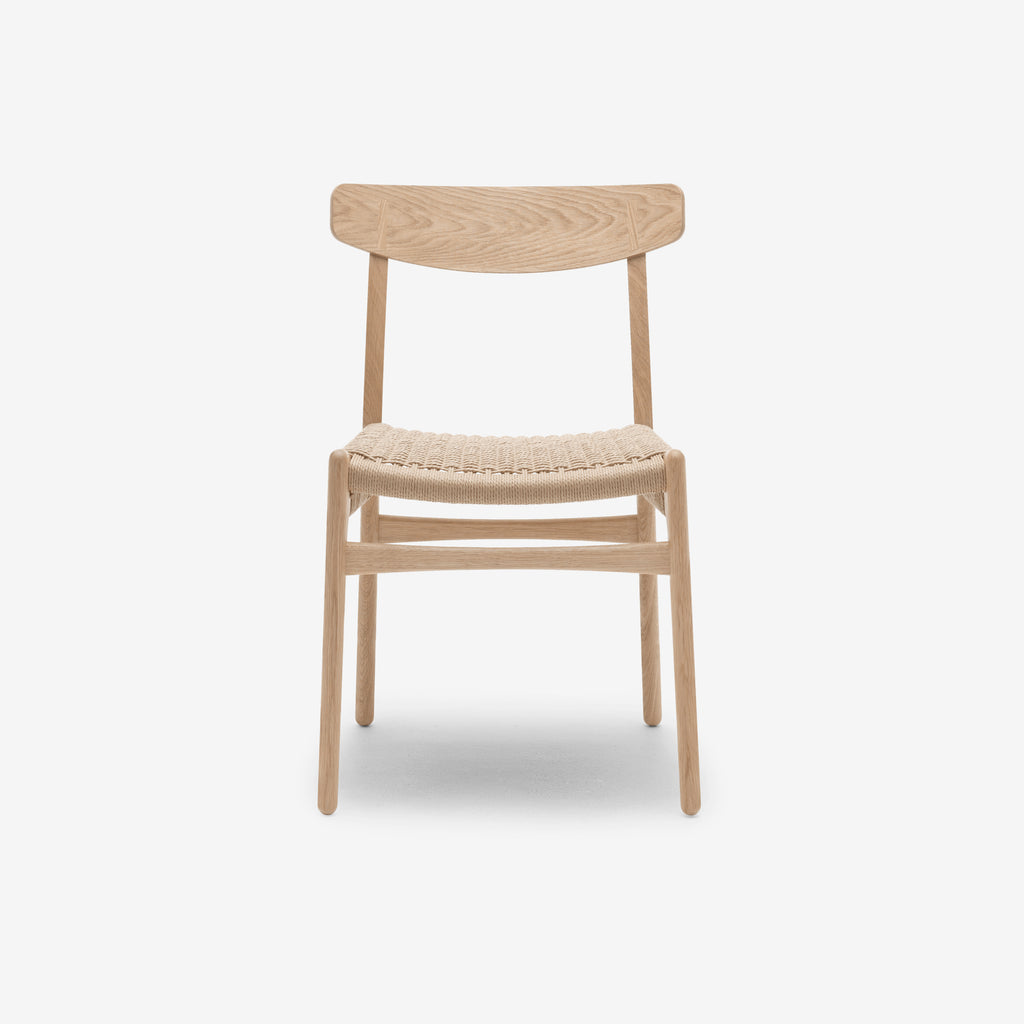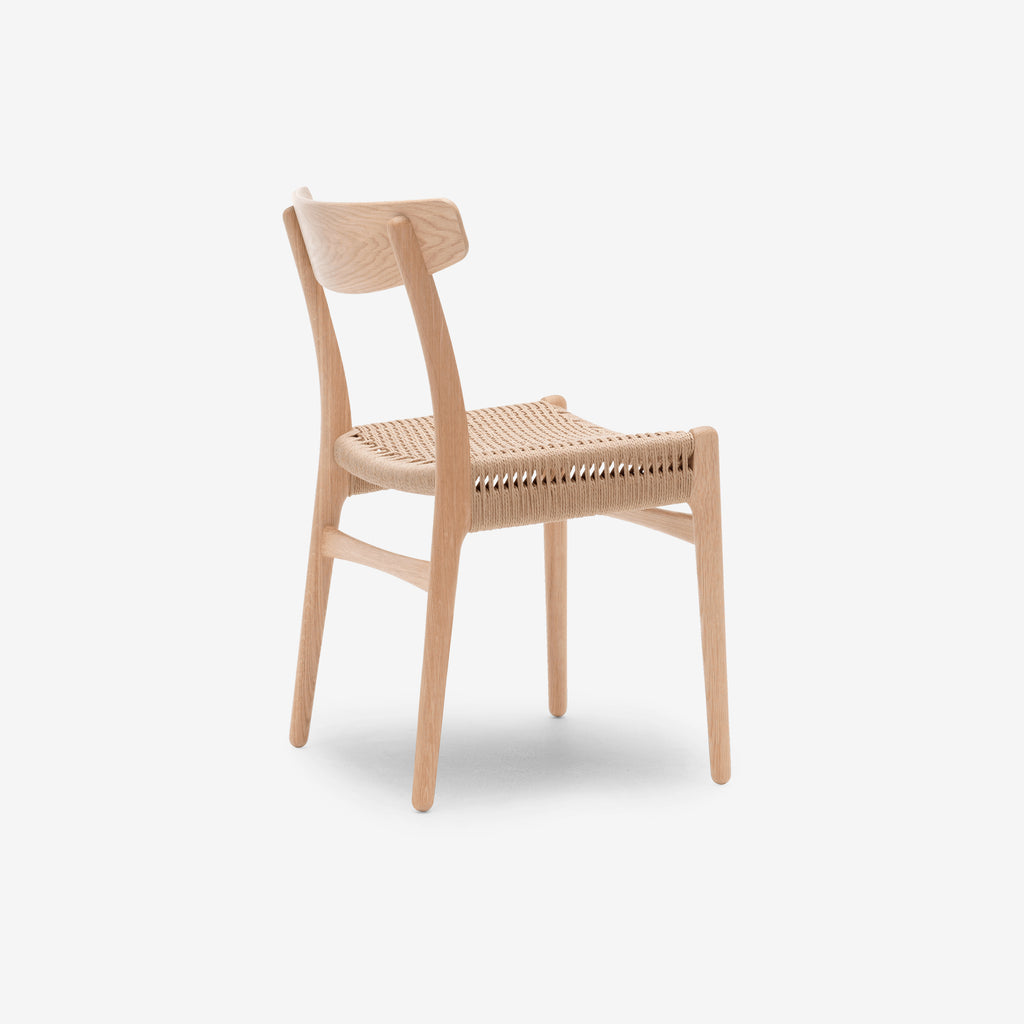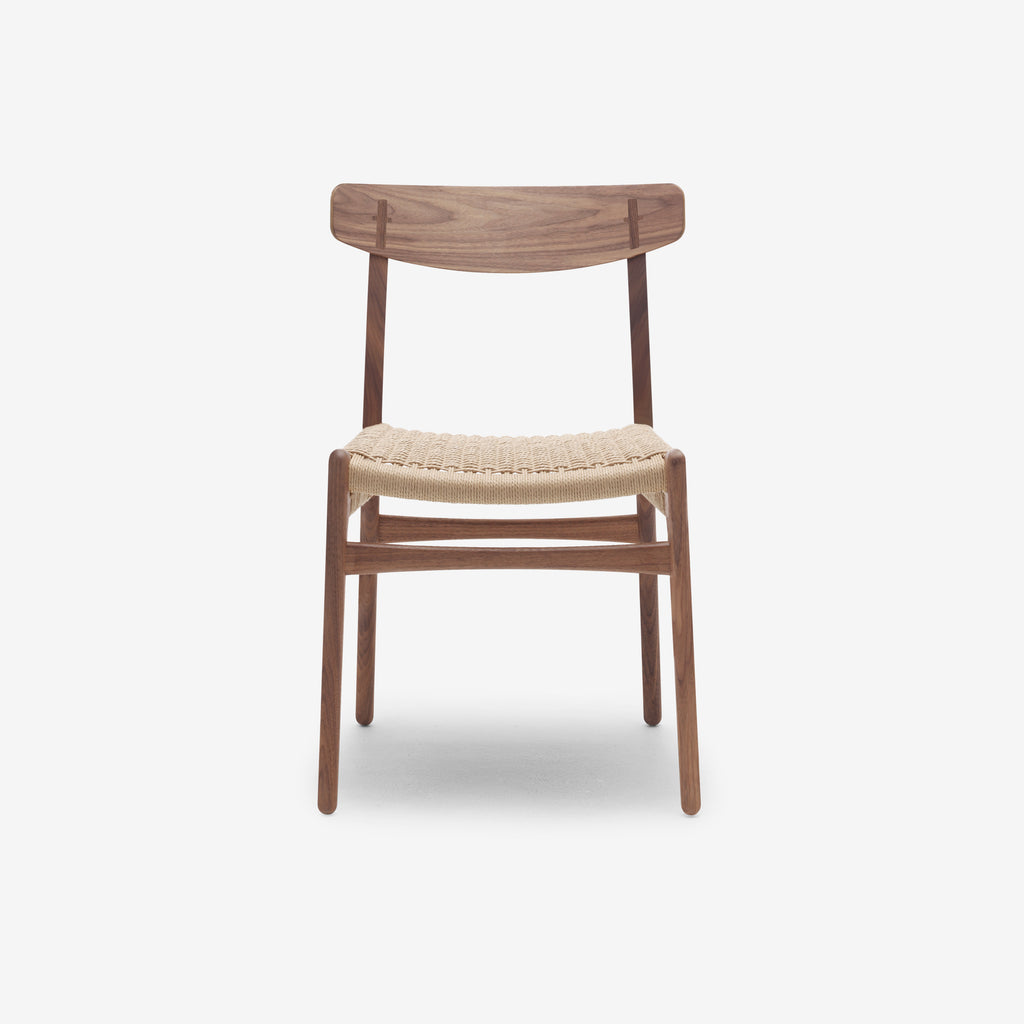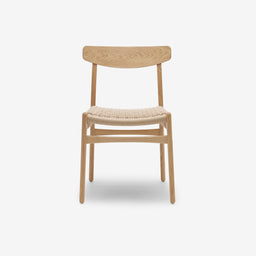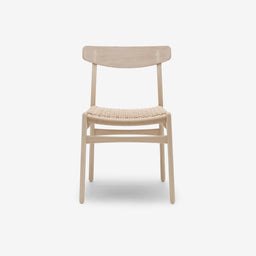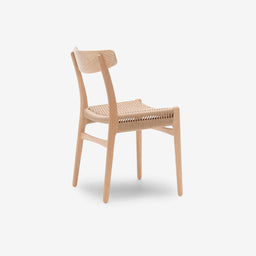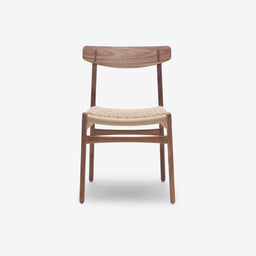 Designed By:
Hans J. Wegner
Estimated Lead Time:
2-4 Weeks
MANUFACTURER
Carl Hansen & Son
DIMENSIONS
W

19.8 in X
D

19.8 in X
H

30.9 in
MATERIAL
Oak, Walnut, Paper Cord
Related Products
Frama
Kitchen
0405 Glass - Clear - Medium
Frama
Kitchen
0405 Glass - Clear - Small
Frama
Kitchen
0405 Glass - Clear - Wide
Frama
Dining Chairs
9.5° Chair
Frama
Stools
Adam Stool H76