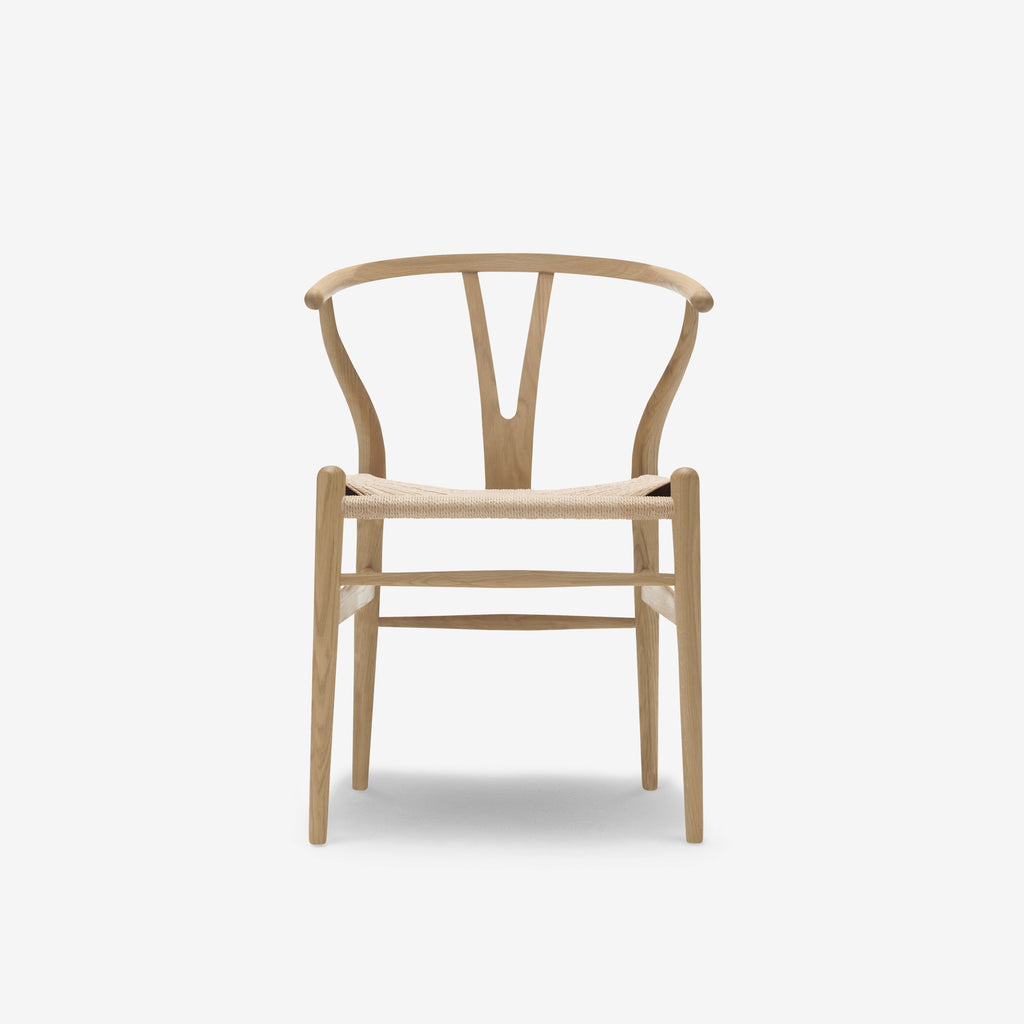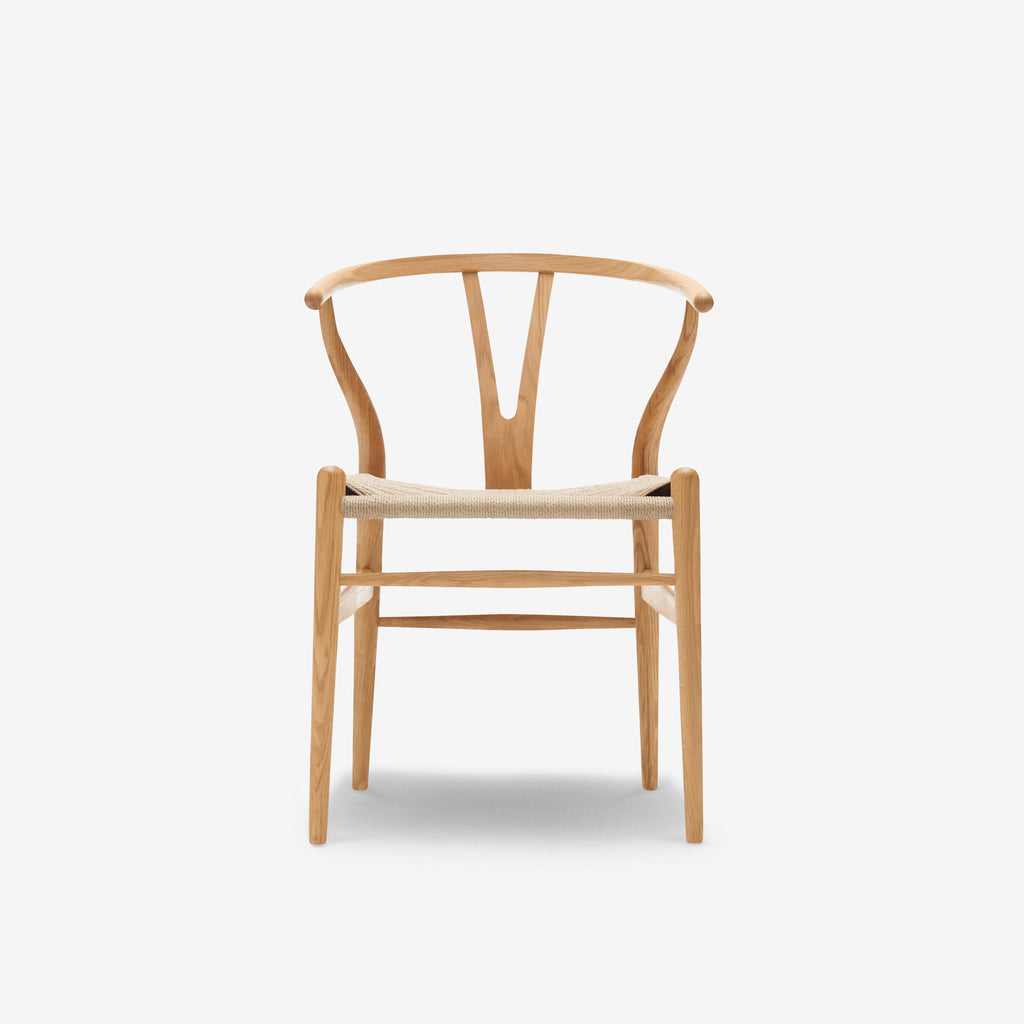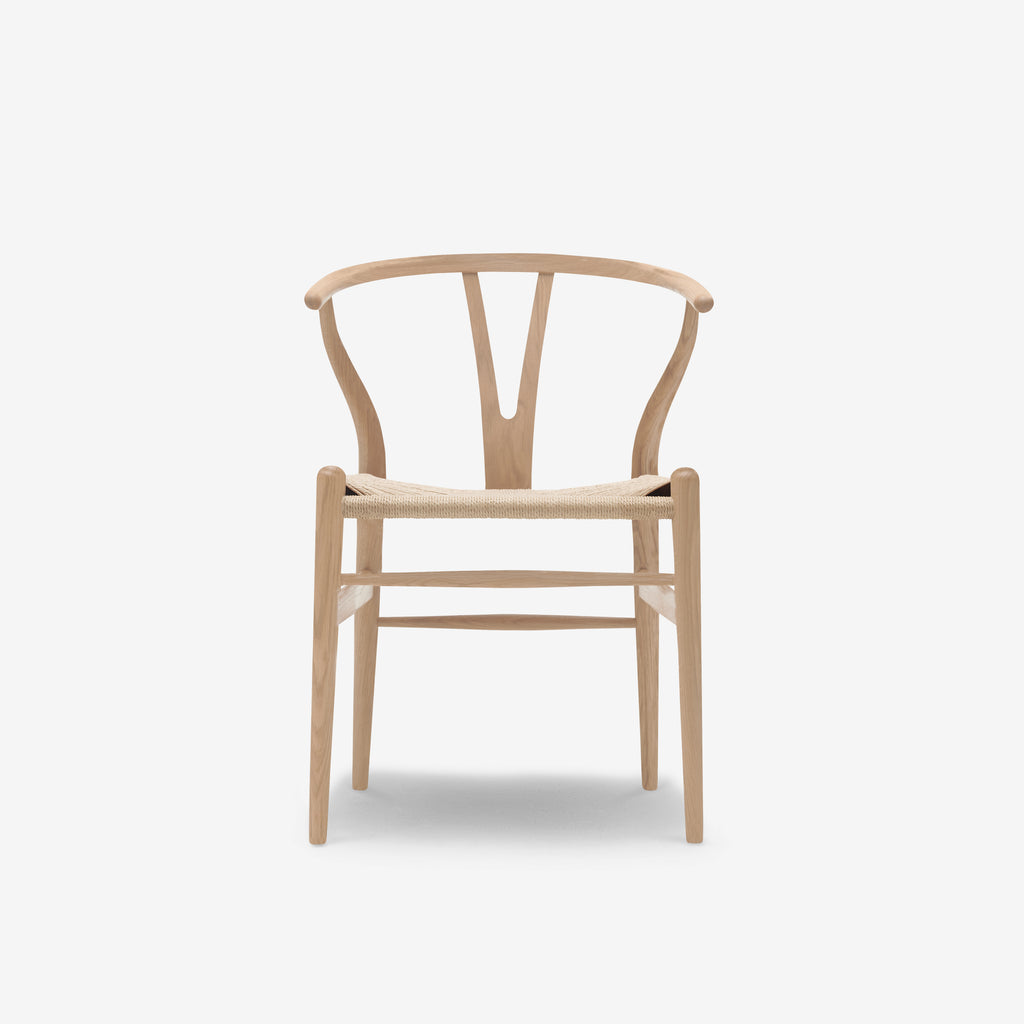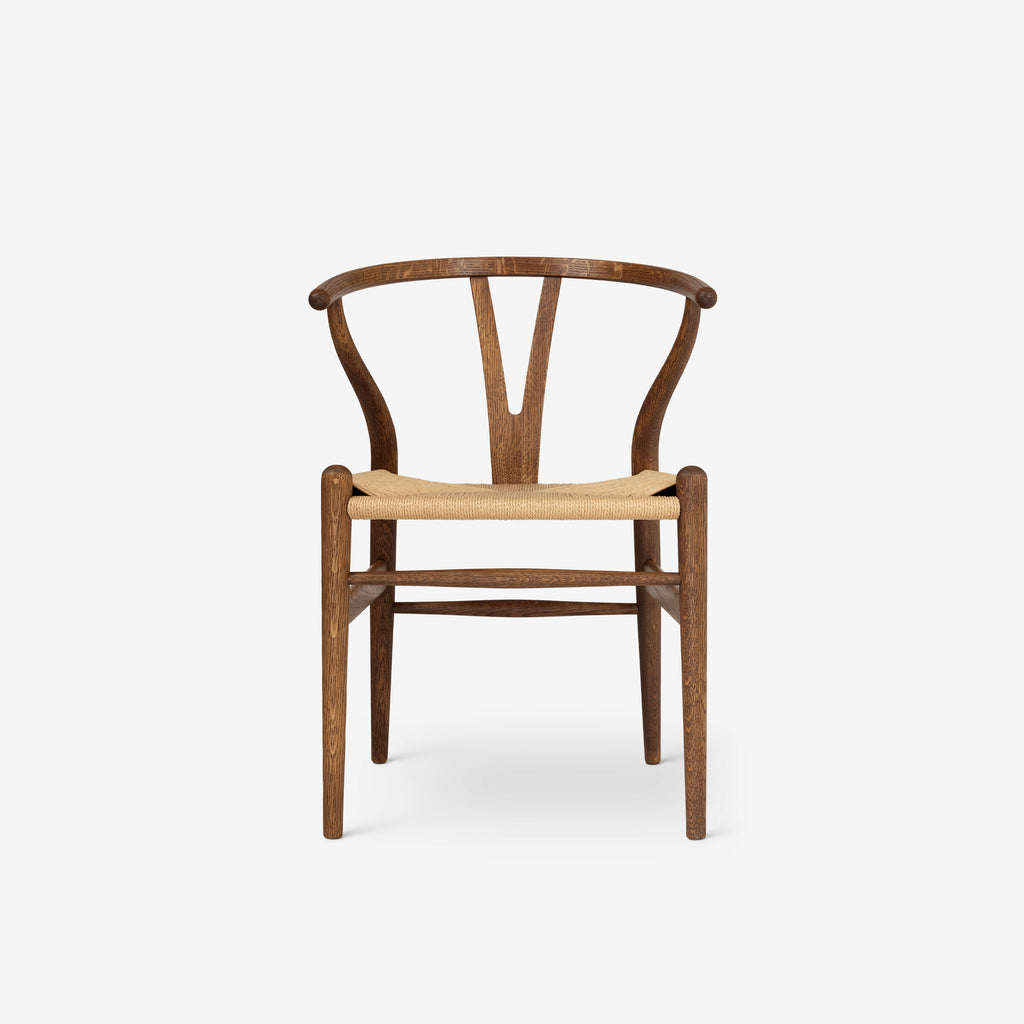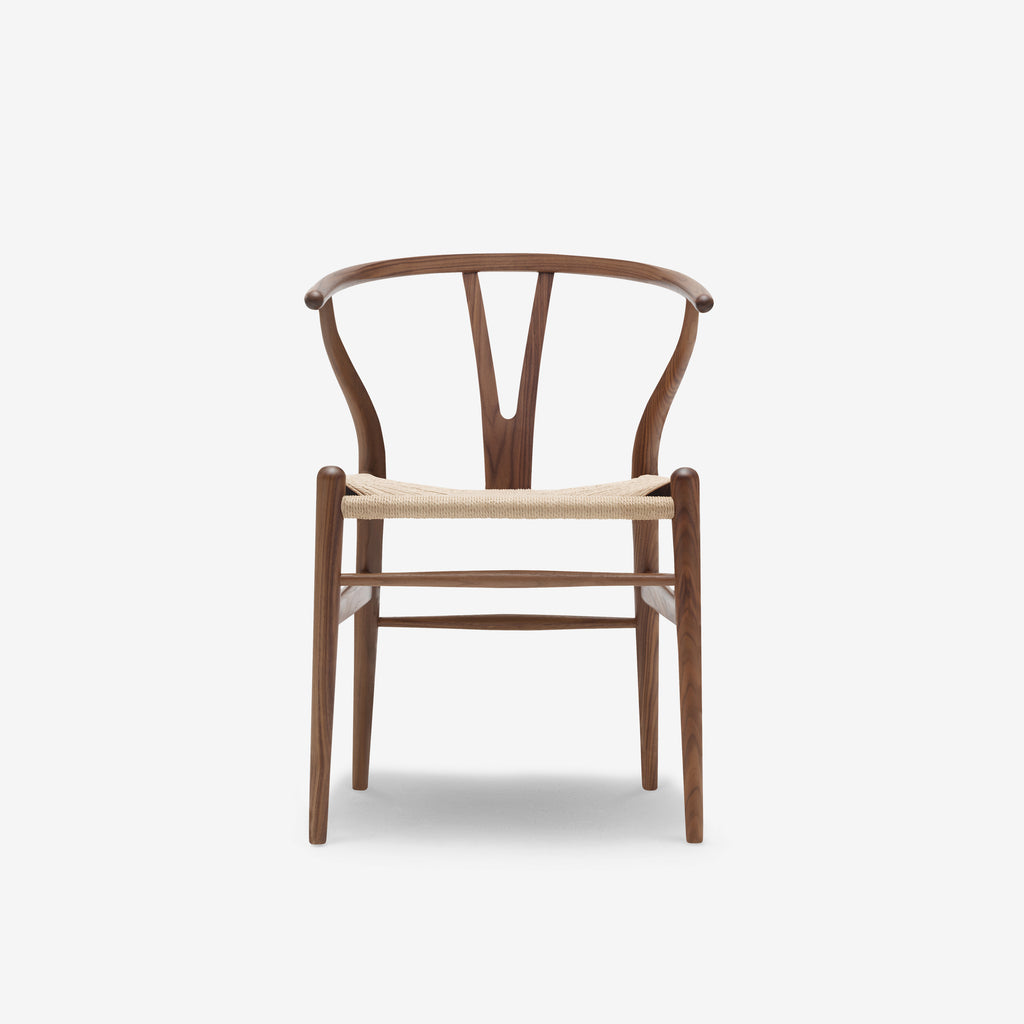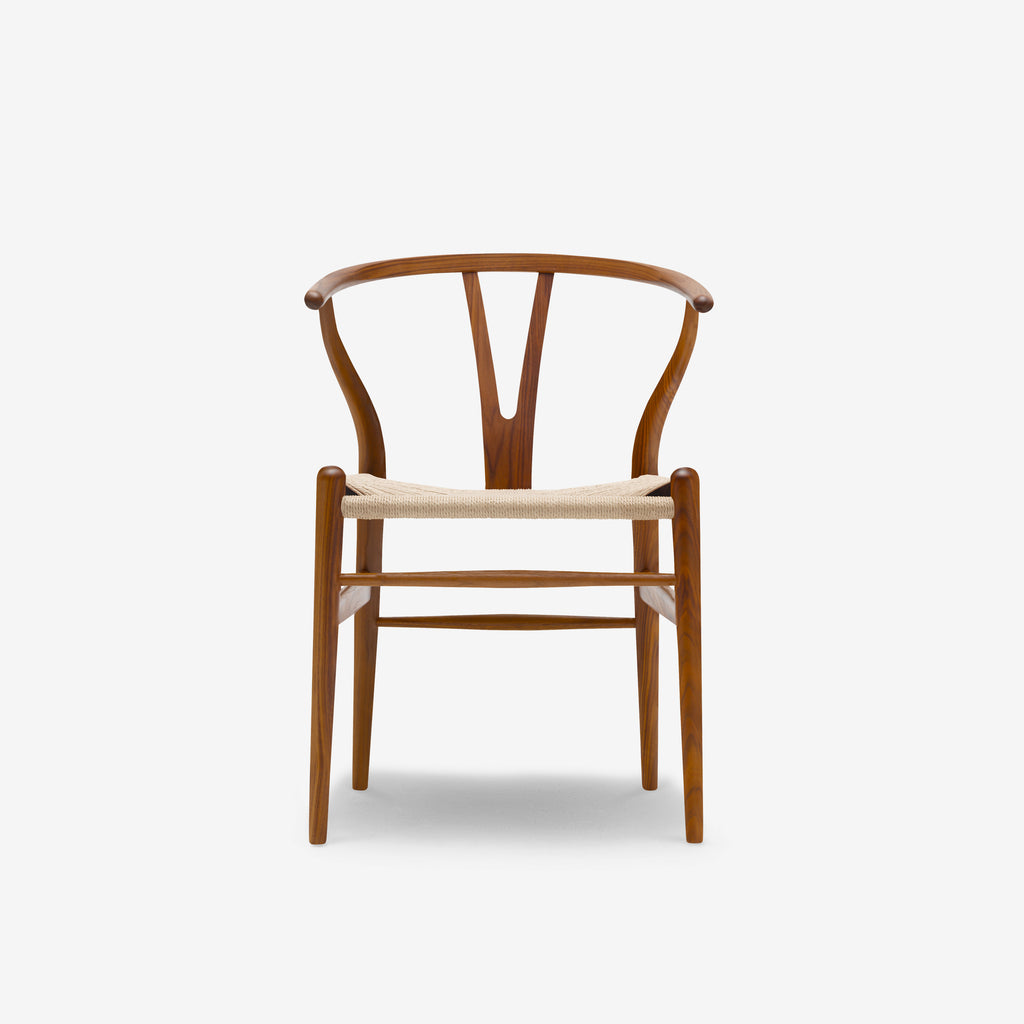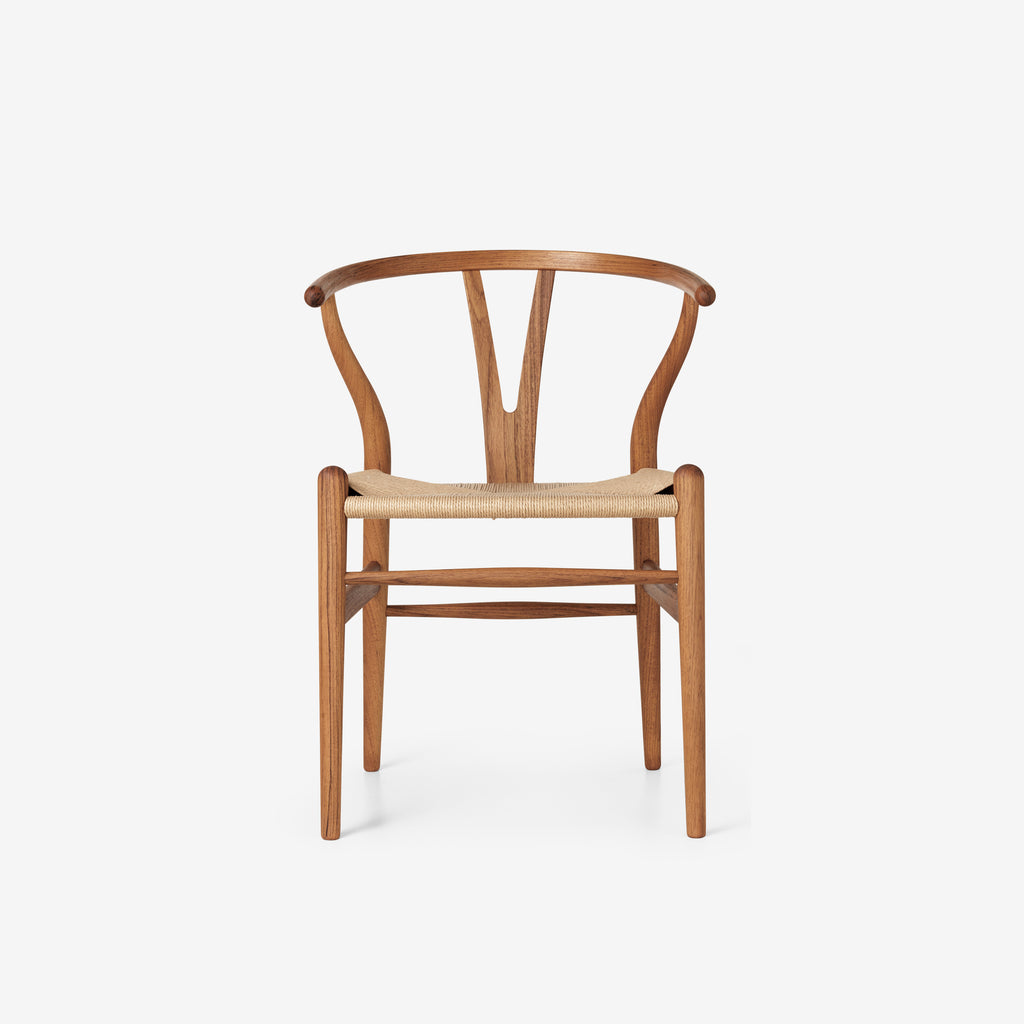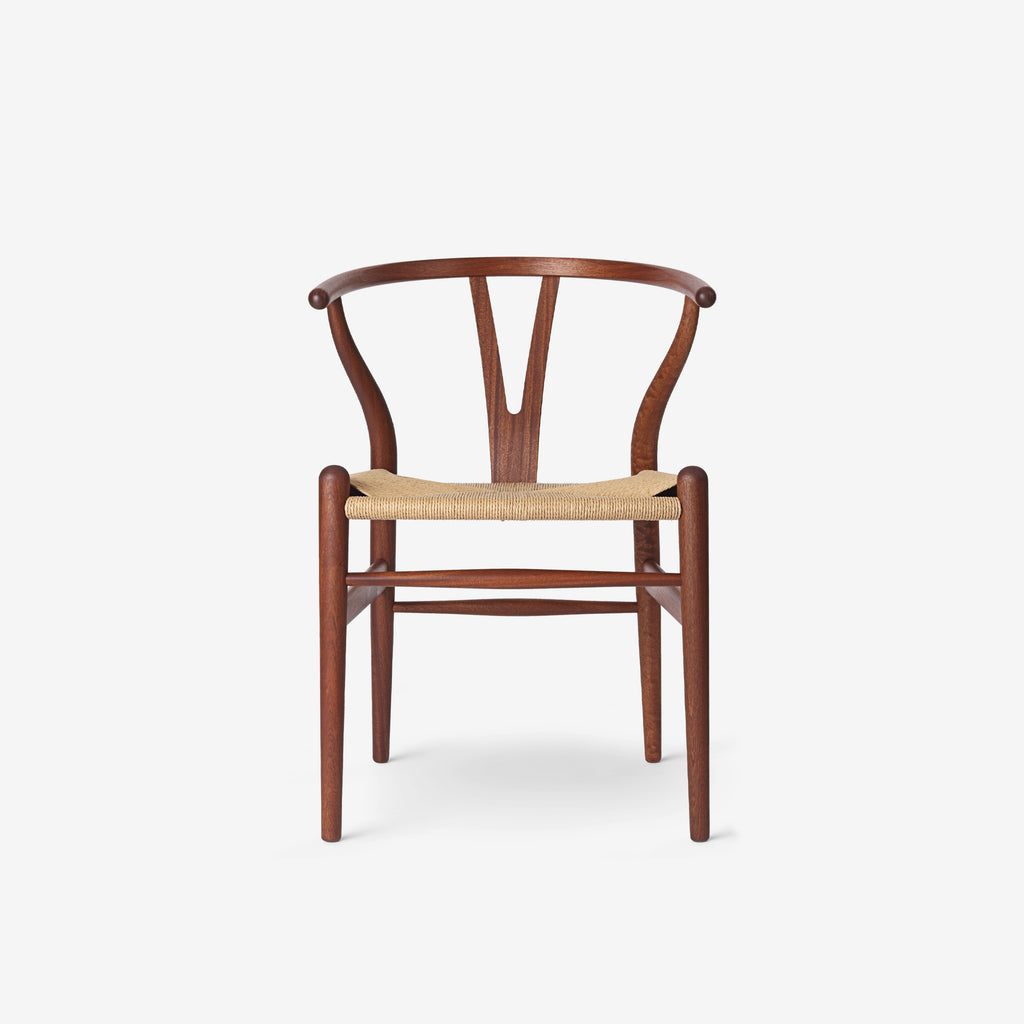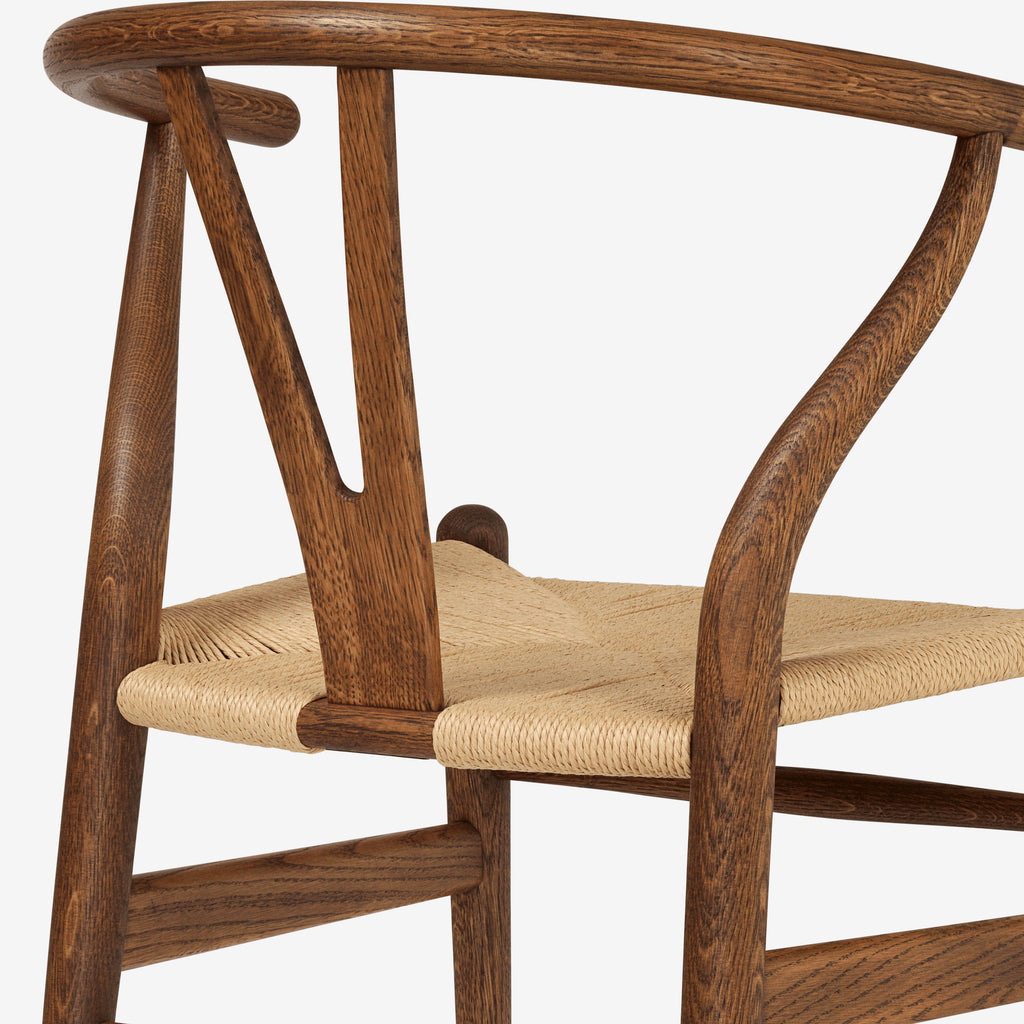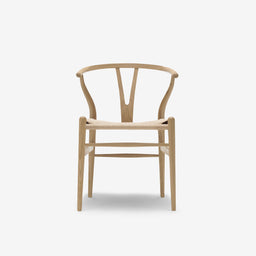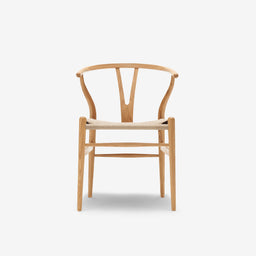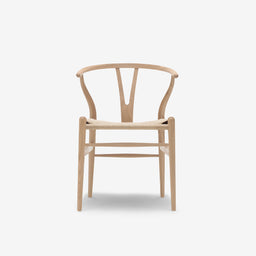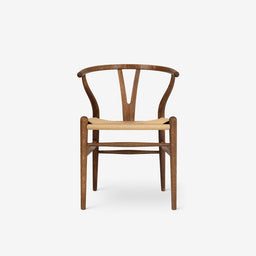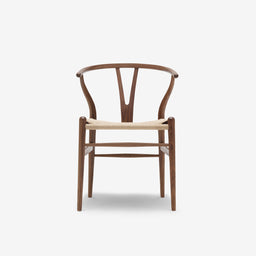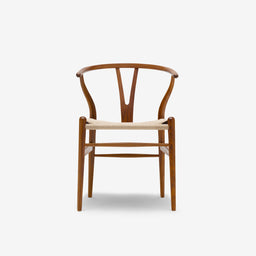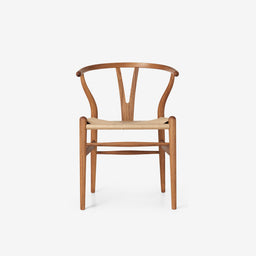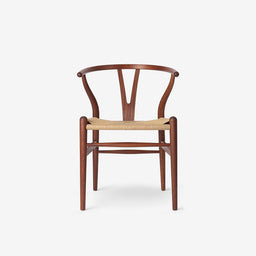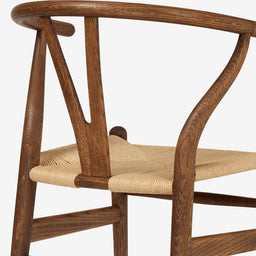 Description
Distinct in design, the CH24 Wishbone Chair (1949) by Hans J. Wegner is a remarkable piece of modern design. The chair showcases Wegner's innovative approach where he unified the back- and armrest into one continuous piece. This design choice results in the characteristic Y-shaped back, lending the chair its name and providing both comfort and stability to the steam-bent top.
The manufacturing process of the Wishbone Chair involves more than 100 steps, predominantly executed by hand, underscoring the artisanal craftsmanship invested in each piece. Notably, the hand-woven seat, crafted from approximately 120 meters of paper cord, takes a skilled craftsman about an hour to complete. This detailed process ensures the seat's durability and stability, contributing to the overall strength and longevity of the chair.
The Wishbone Chair is not only practical in use but also aesthetically appealing. Its unique form makes it a standout piece, adding a touch of elegance to any space. Over the years, it has been recognized as a classic example of modern Danish design, widely appreciated for its blend of comfort, stability, and style. Made in Denmark.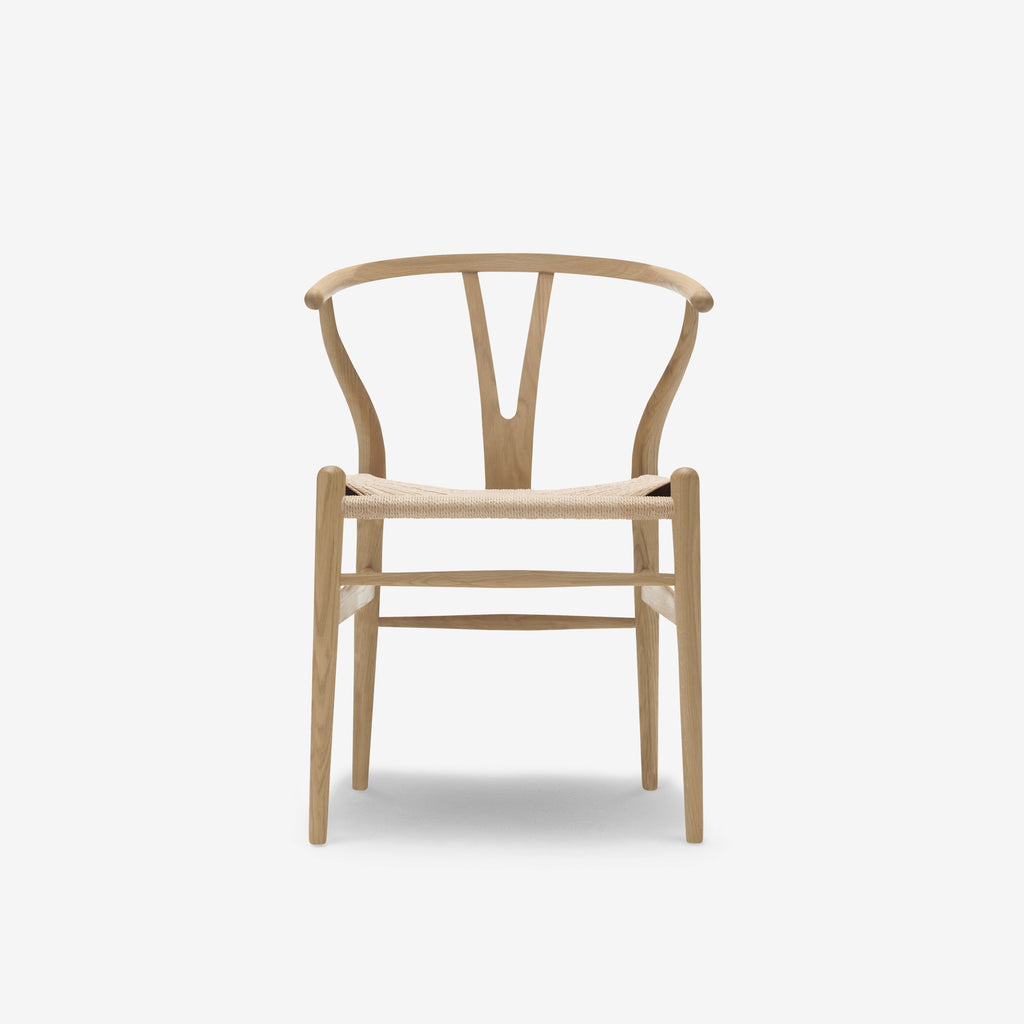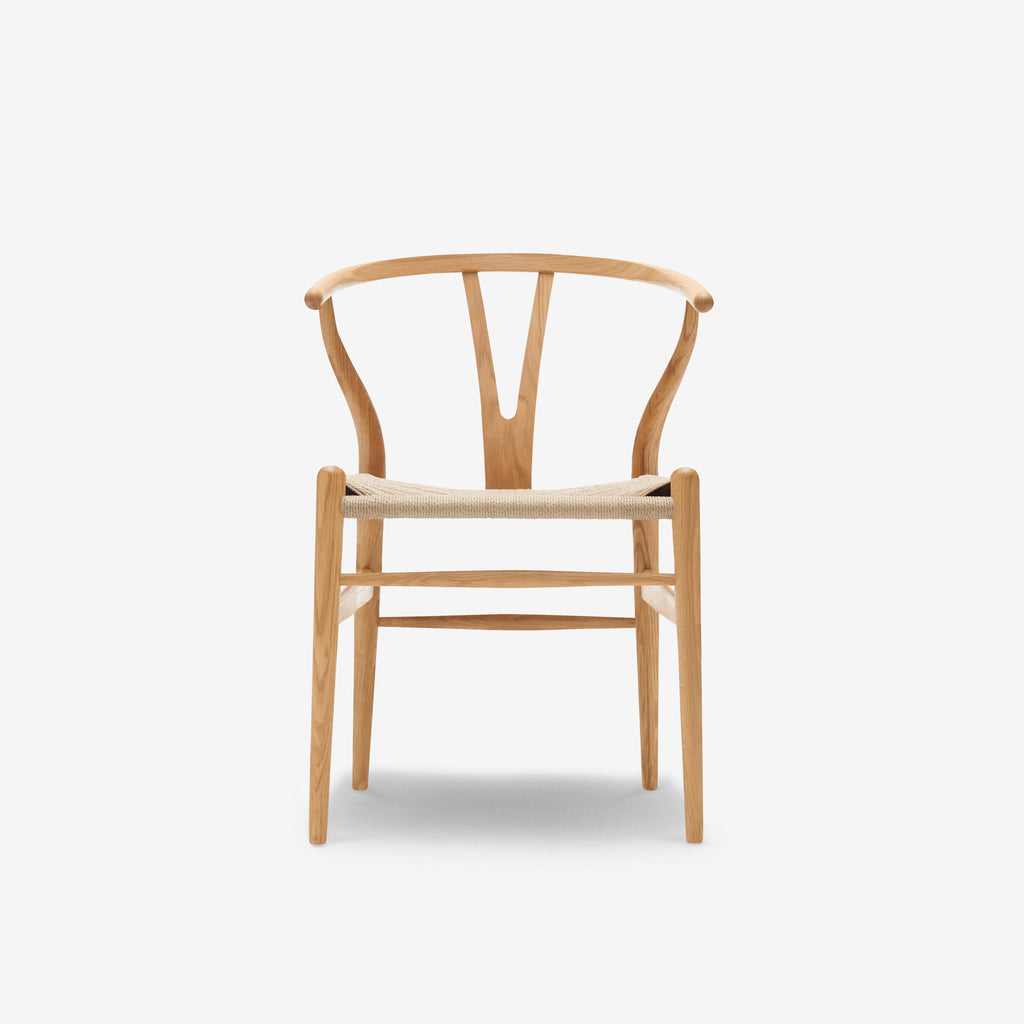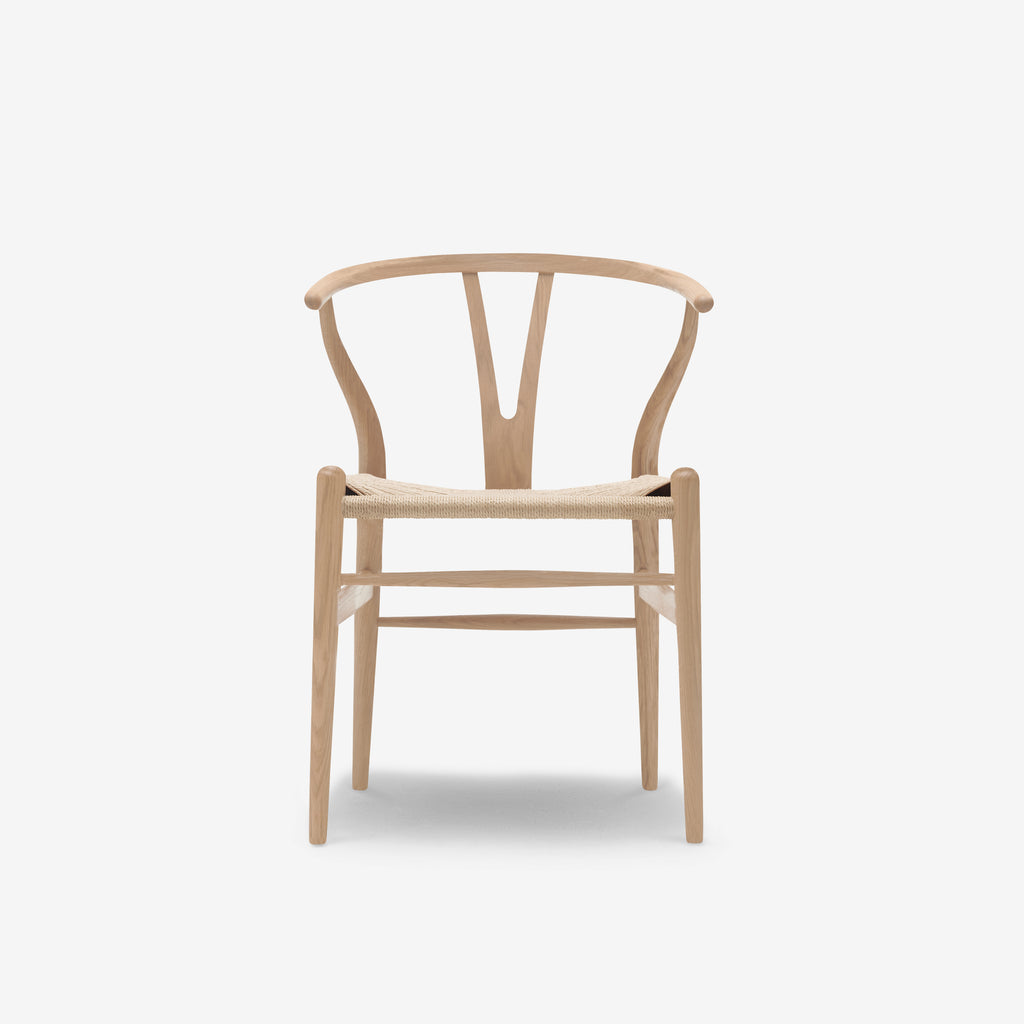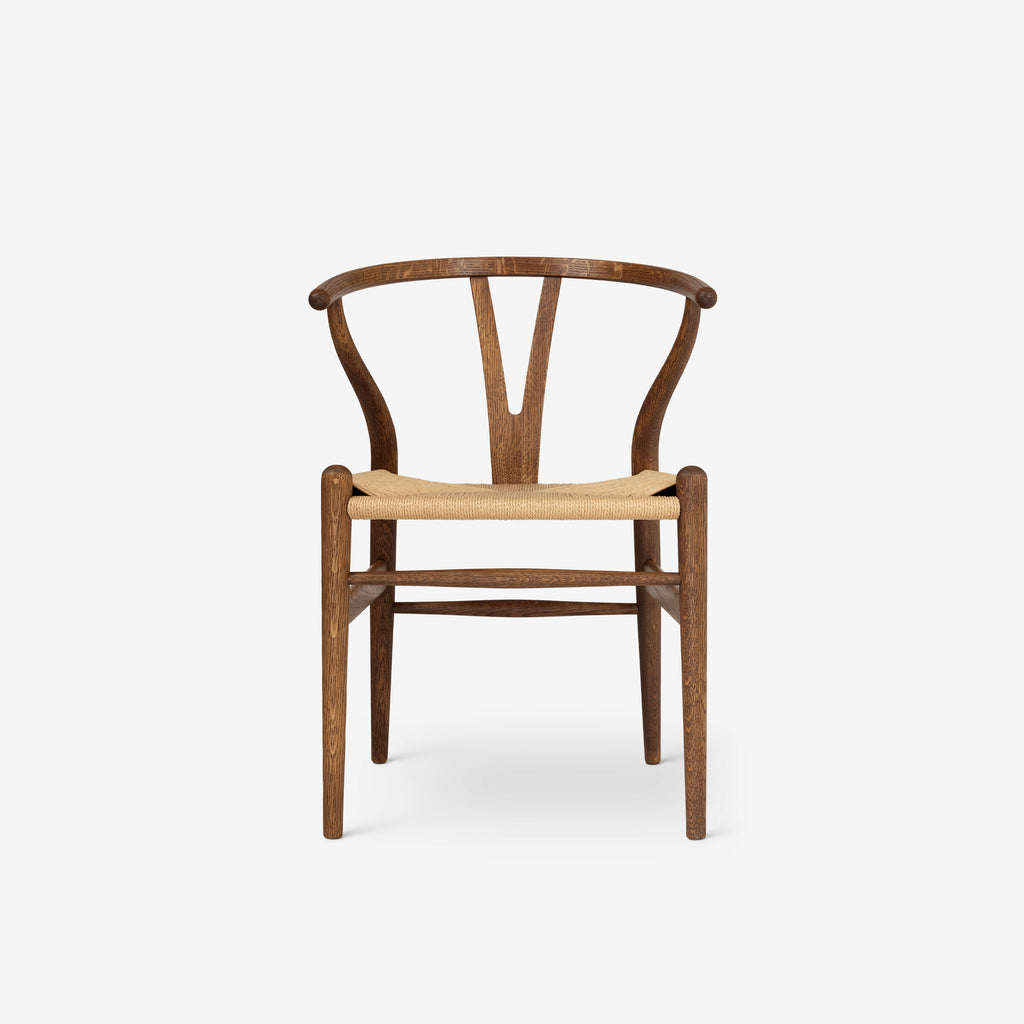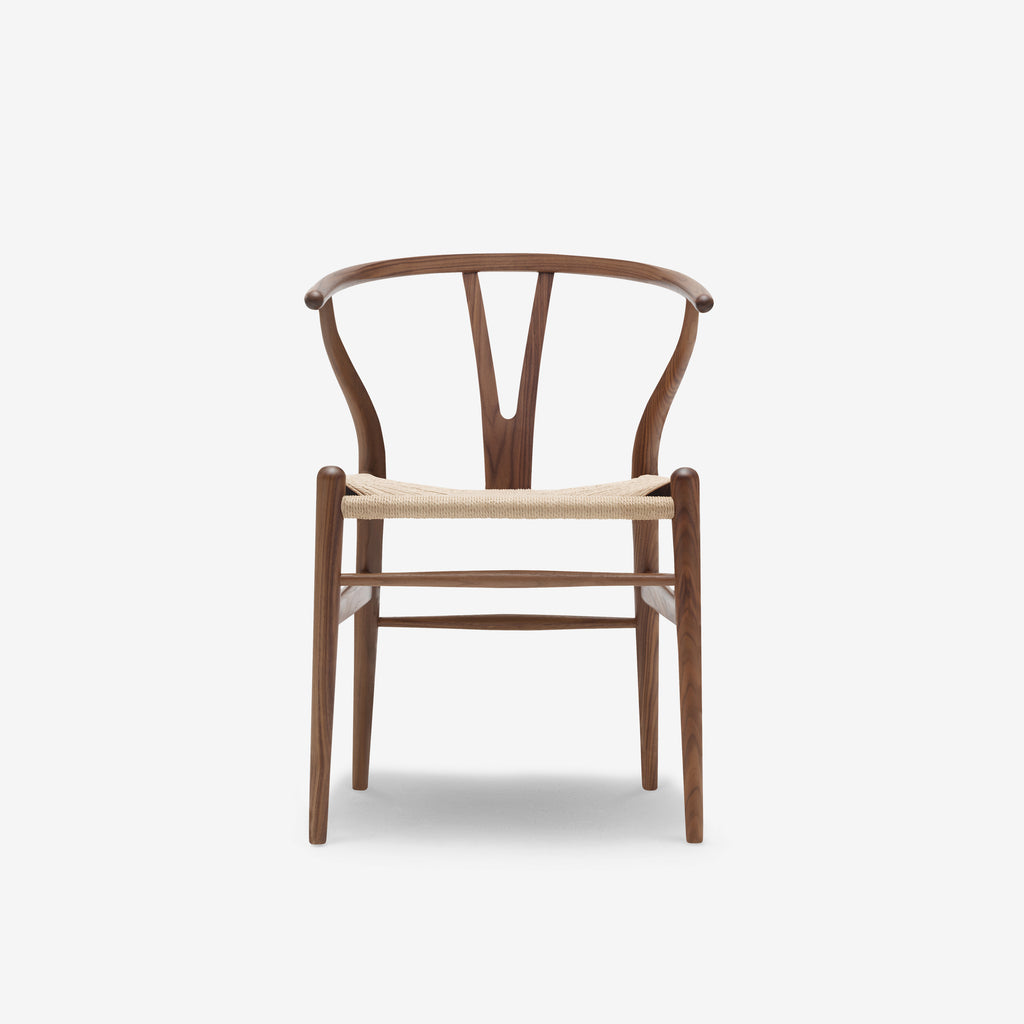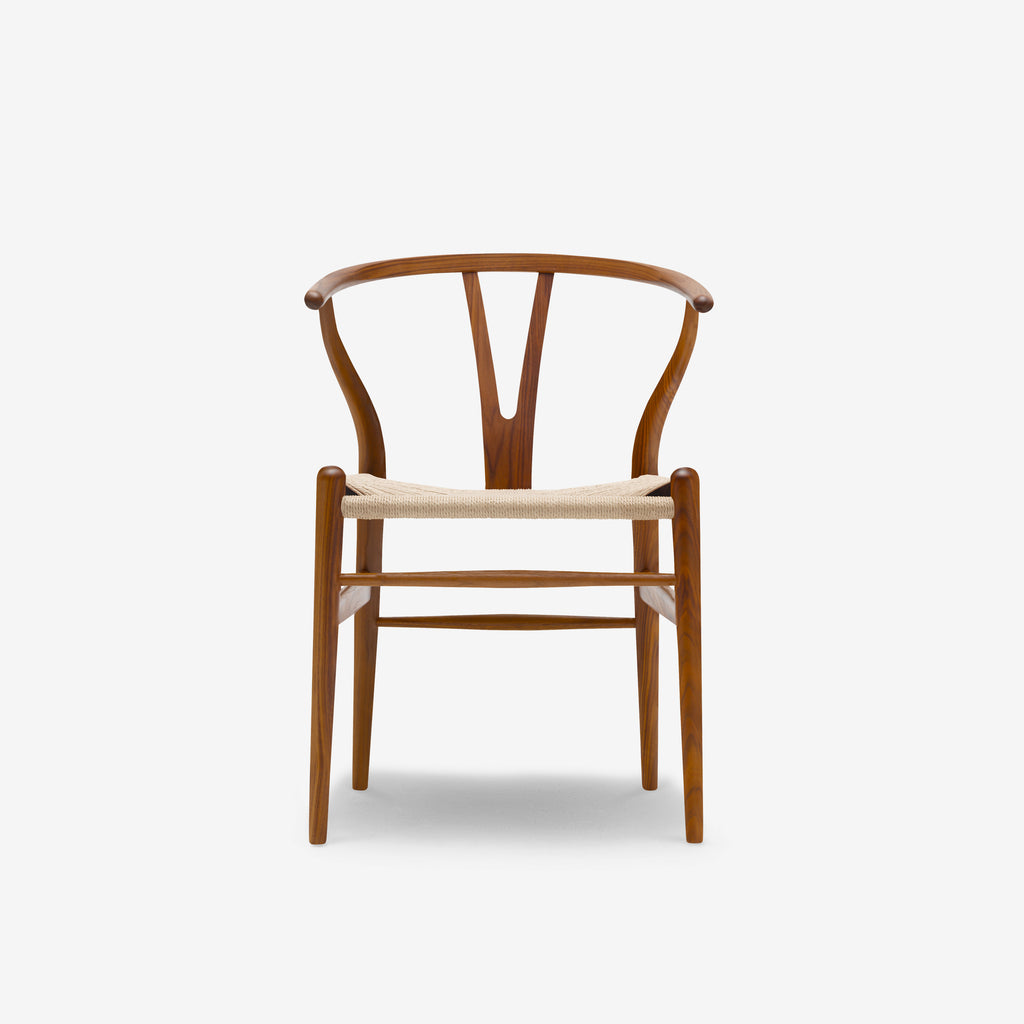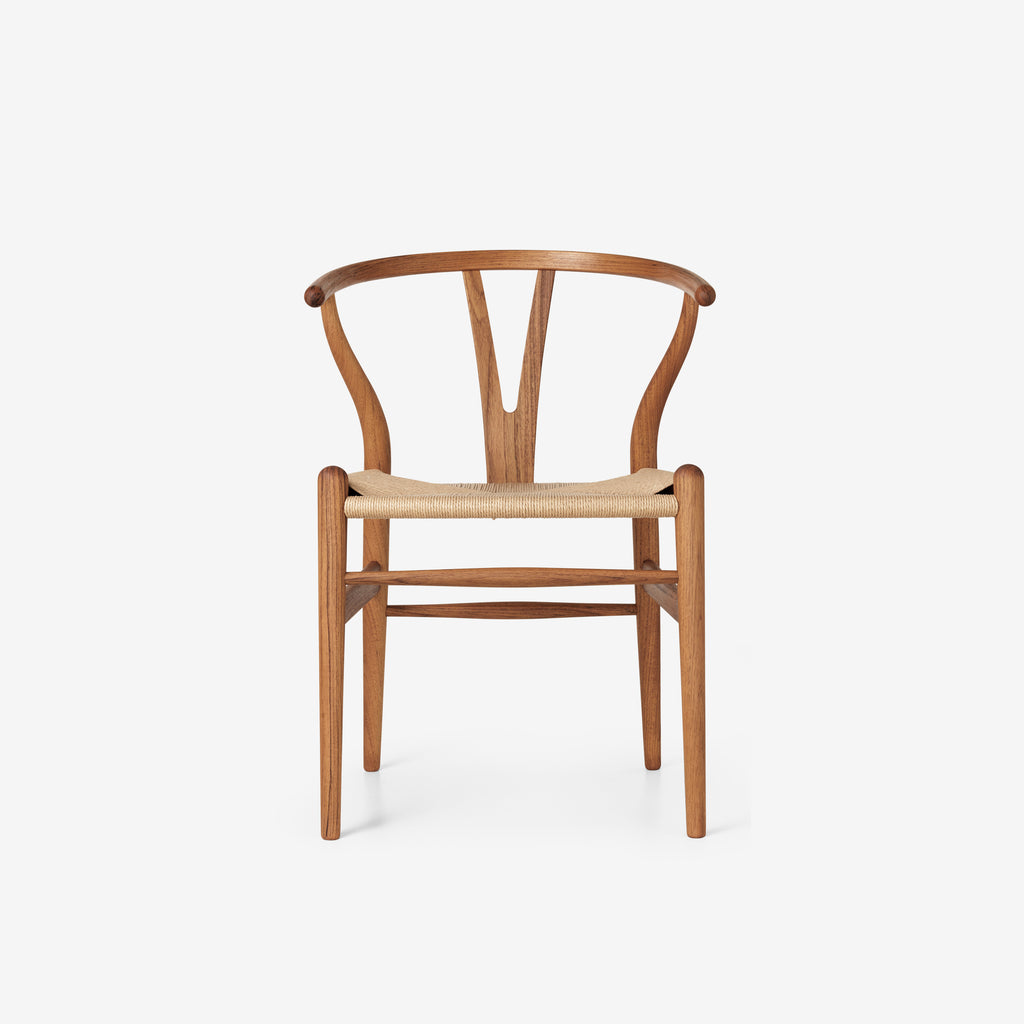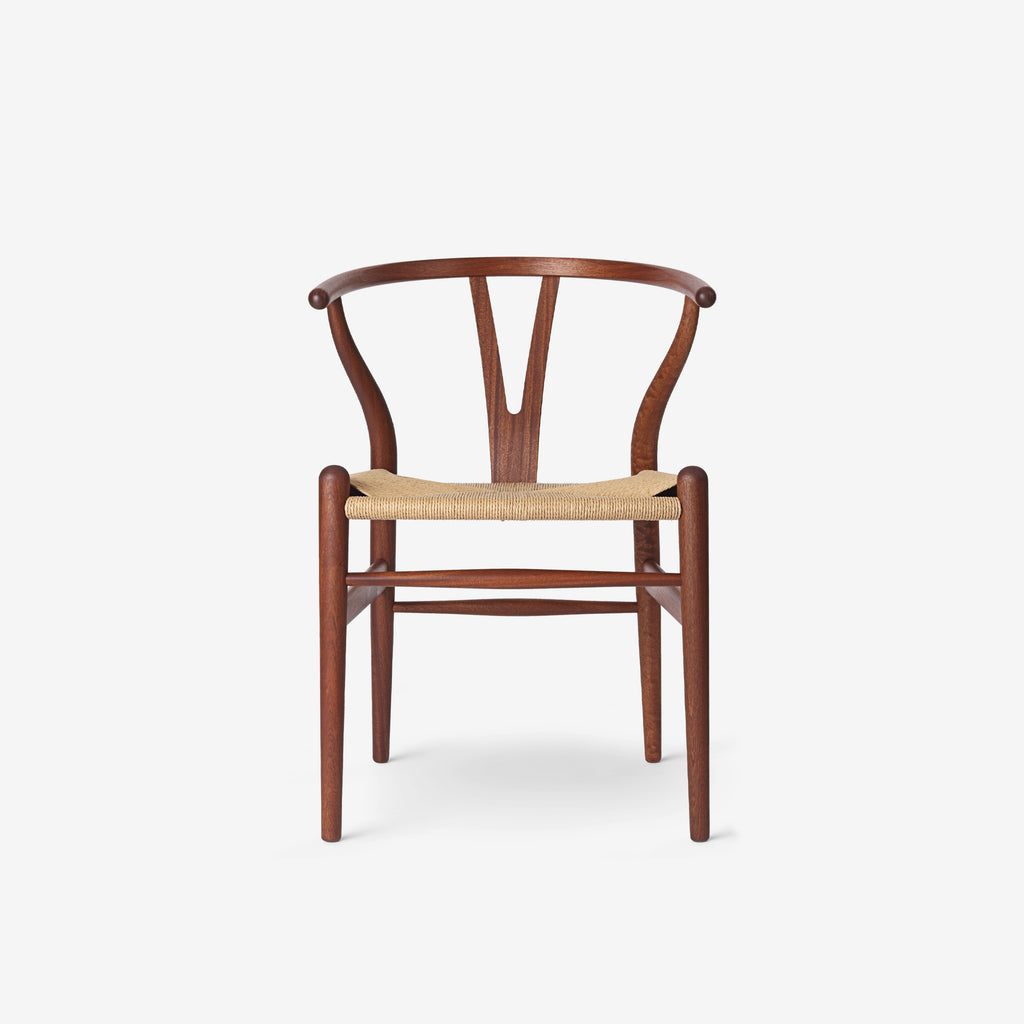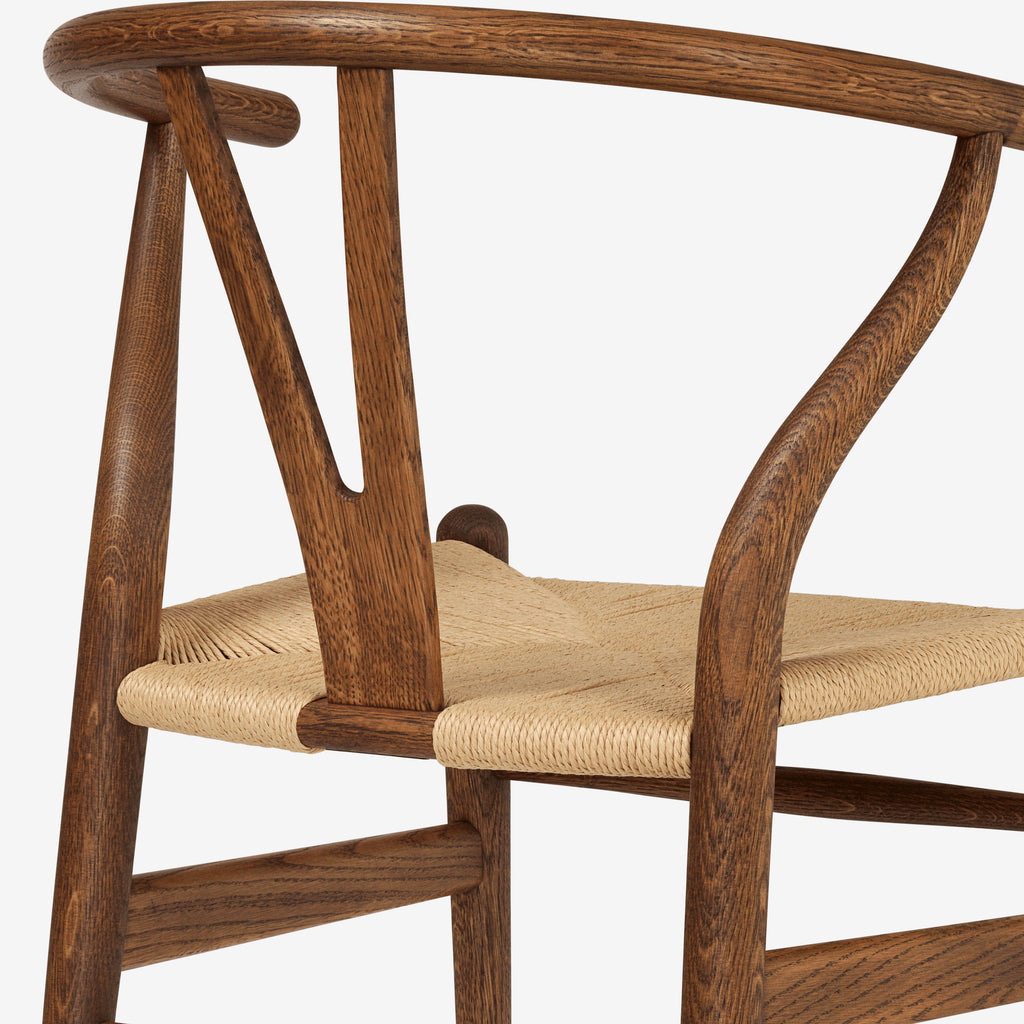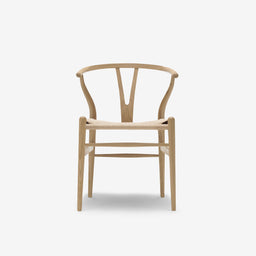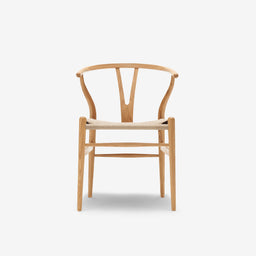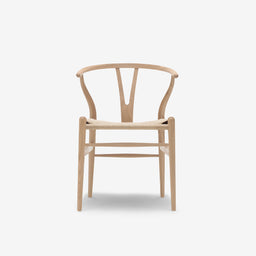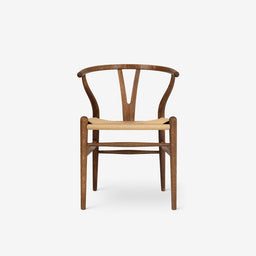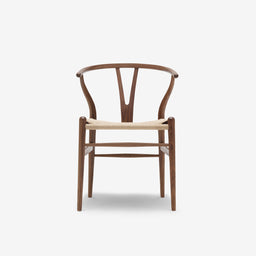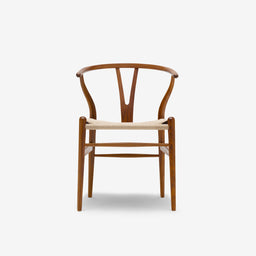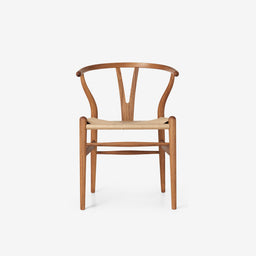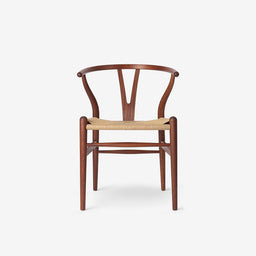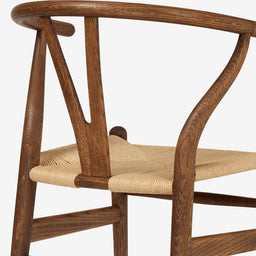 CH24 Wishbone Chair
$980 USD
Designed By:
Hans J. Wegner
Estimated Lead Time:
2-4 Weeks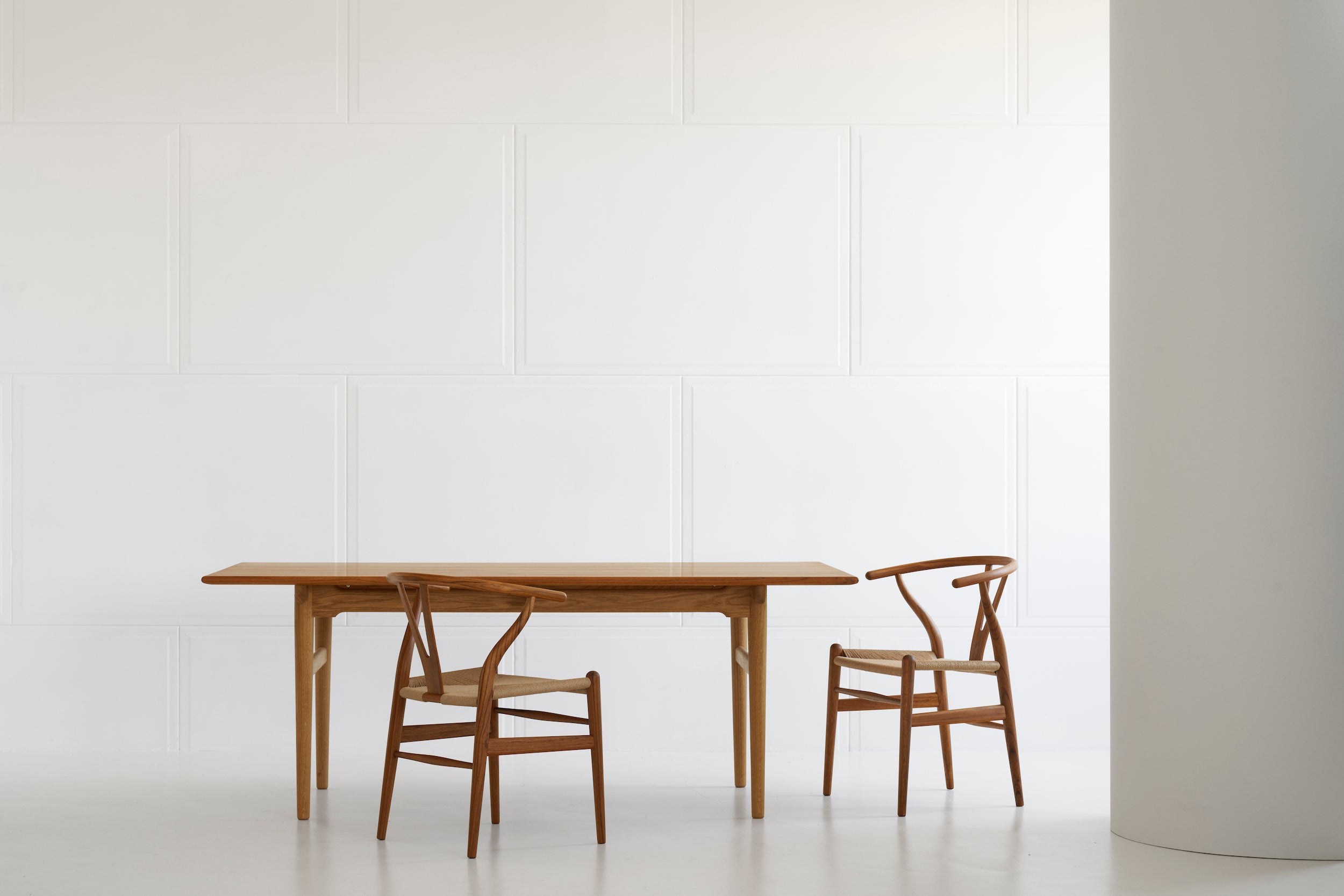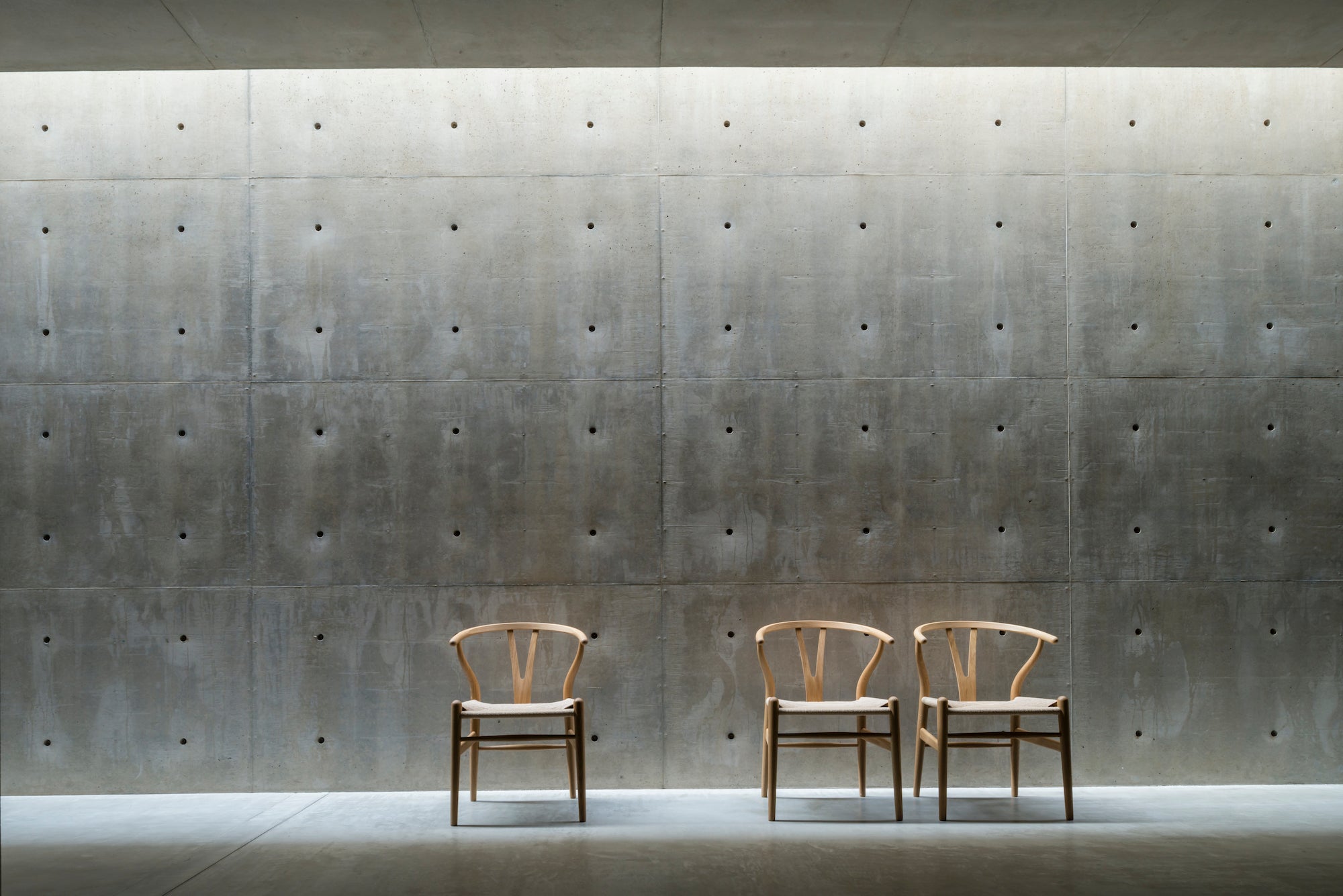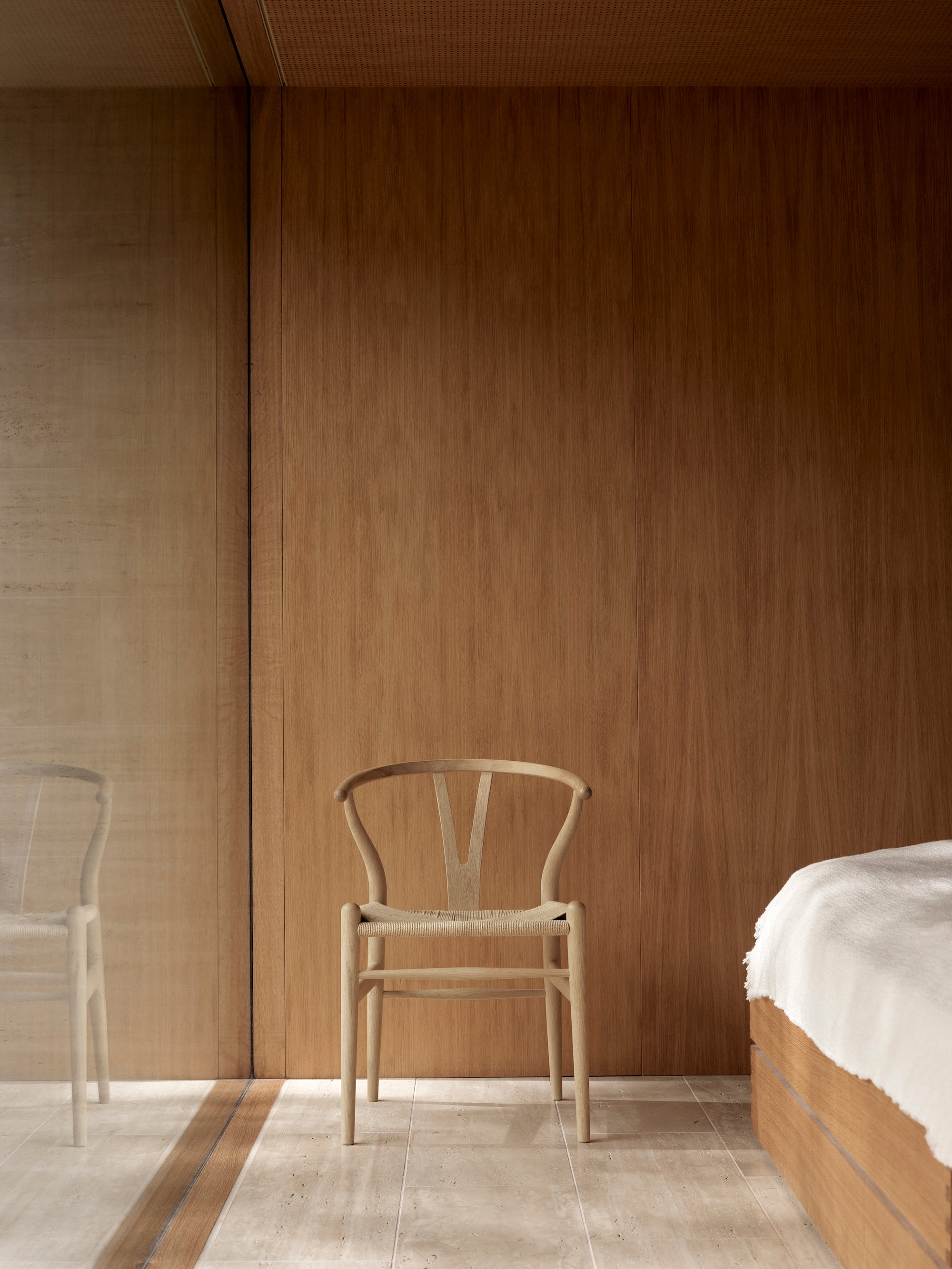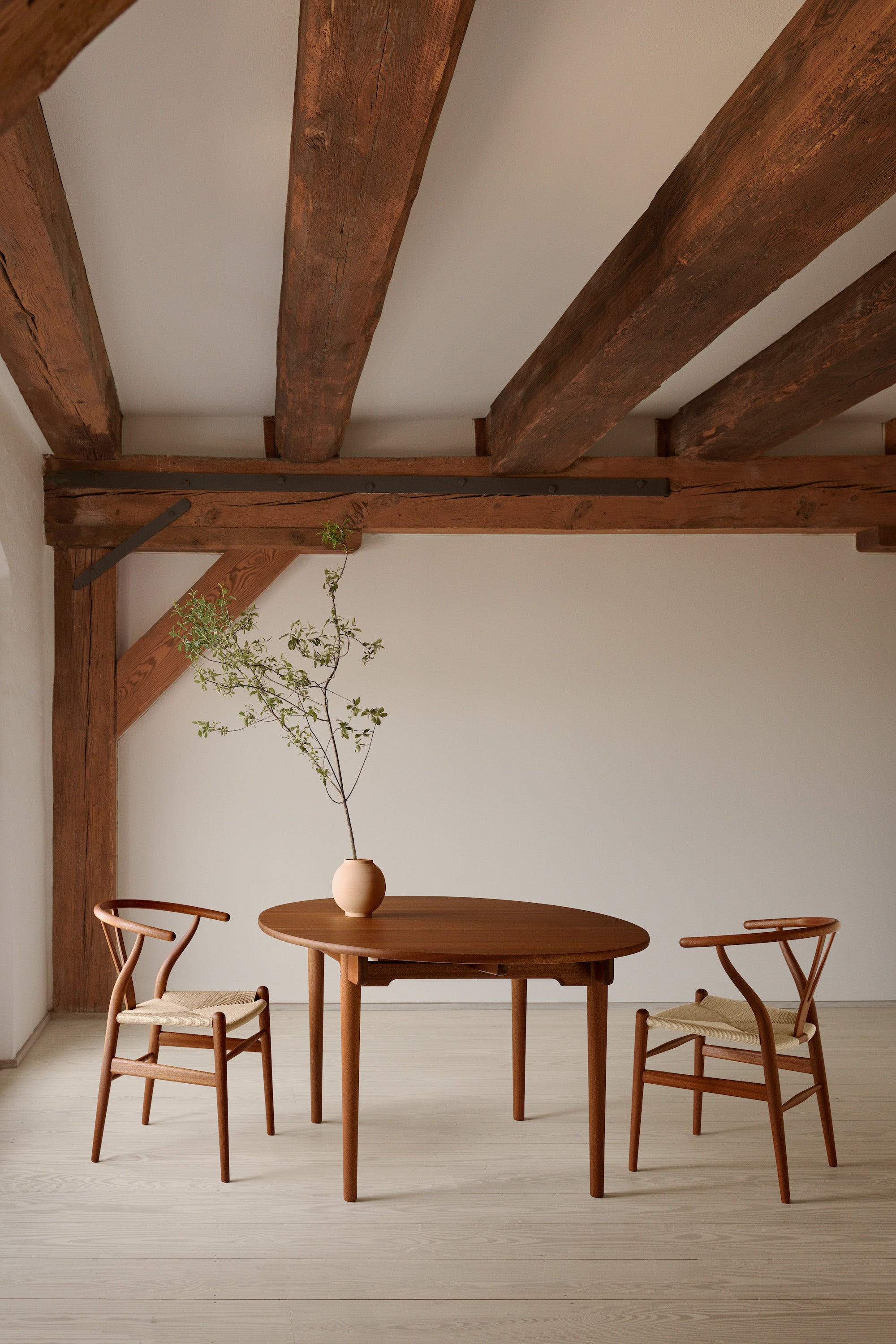 PRODUCT
CH24 Wishbone Chair
MANUFACTURER
Carl Hansen & Son
DIMENSIONS
W

21.6 in X
D

20 in X
H

29.9 in
MATERIAL
Oak, Walnut, Mahogany, Teak, Paper Cord
Related Products
Frama
Kitchen
0405 Glass - Clear - Medium
Frama
Kitchen
0405 Glass - Clear - Small
Frama
Kitchen
0405 Glass - Clear - Wide
Frama
Dining Chairs
9.5° Chair
Frama
Stools
Adam Stool H76