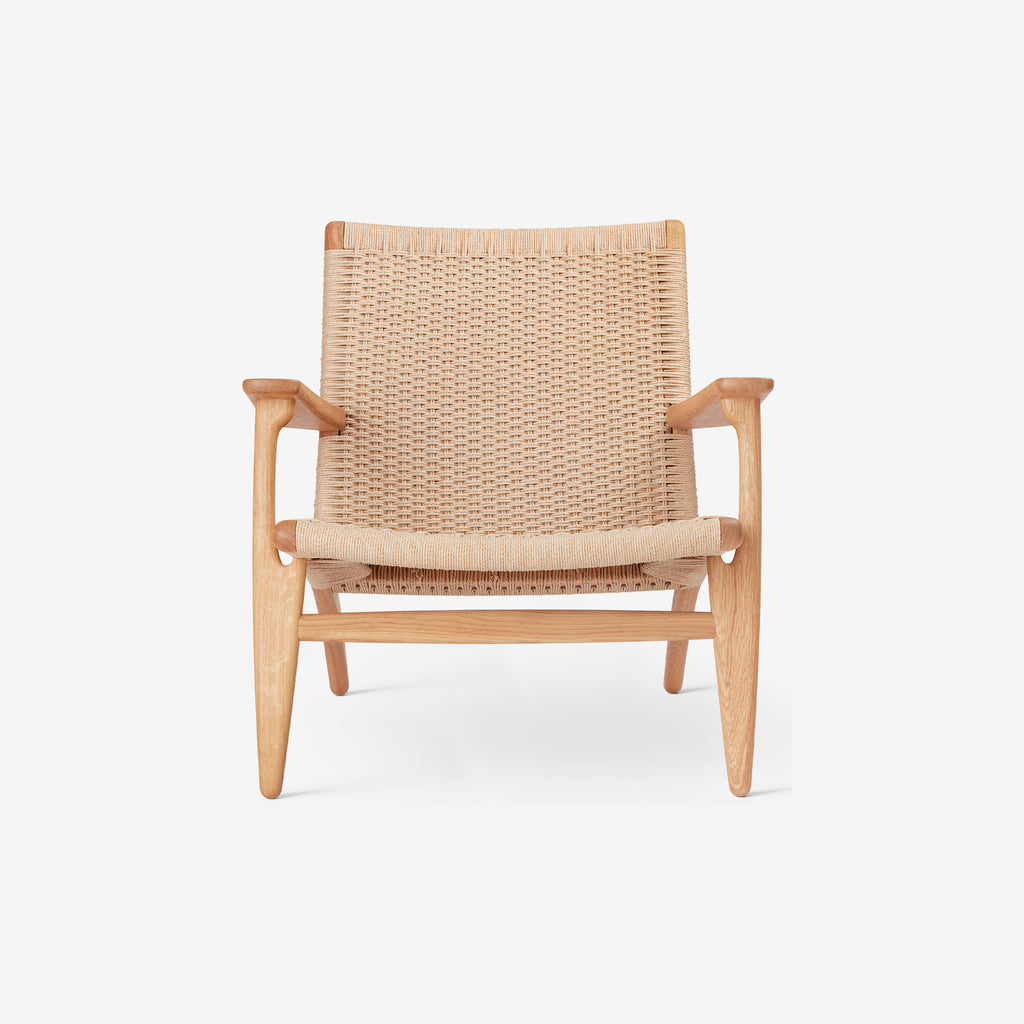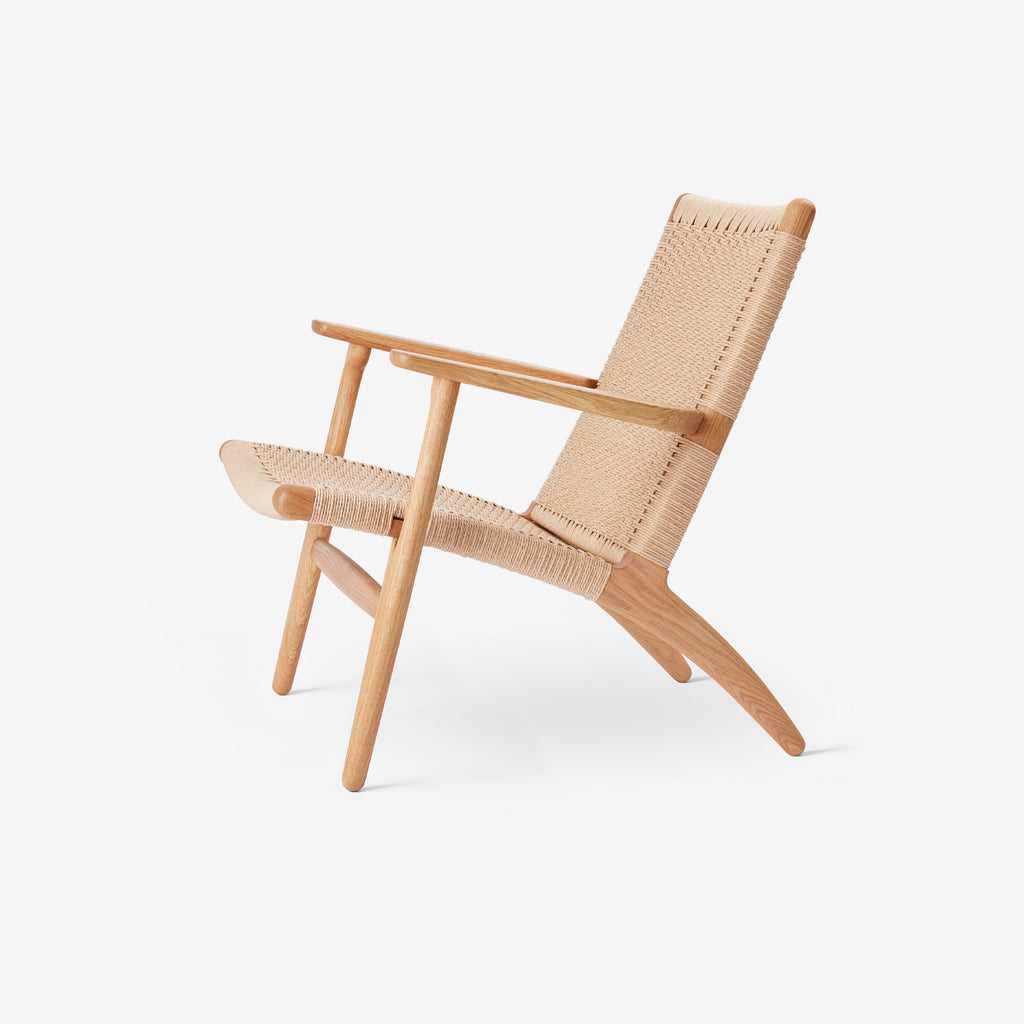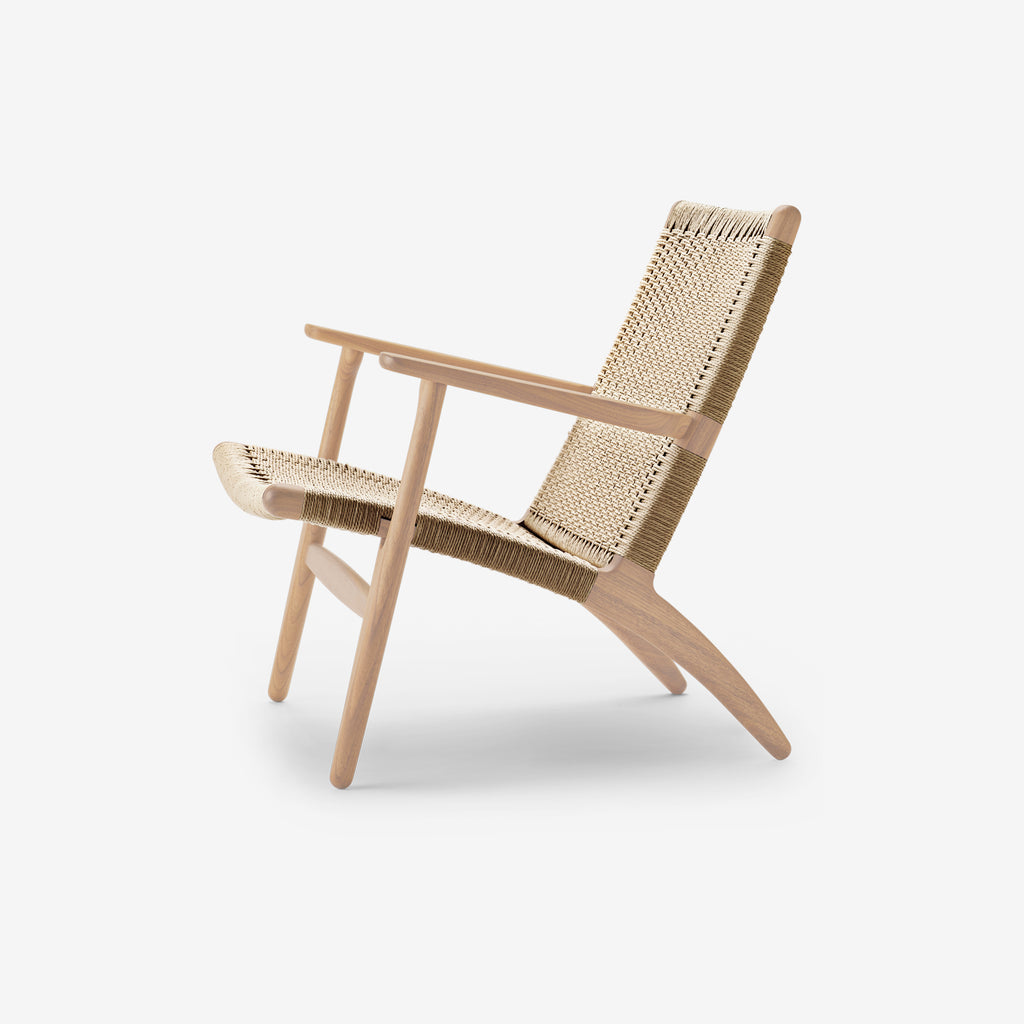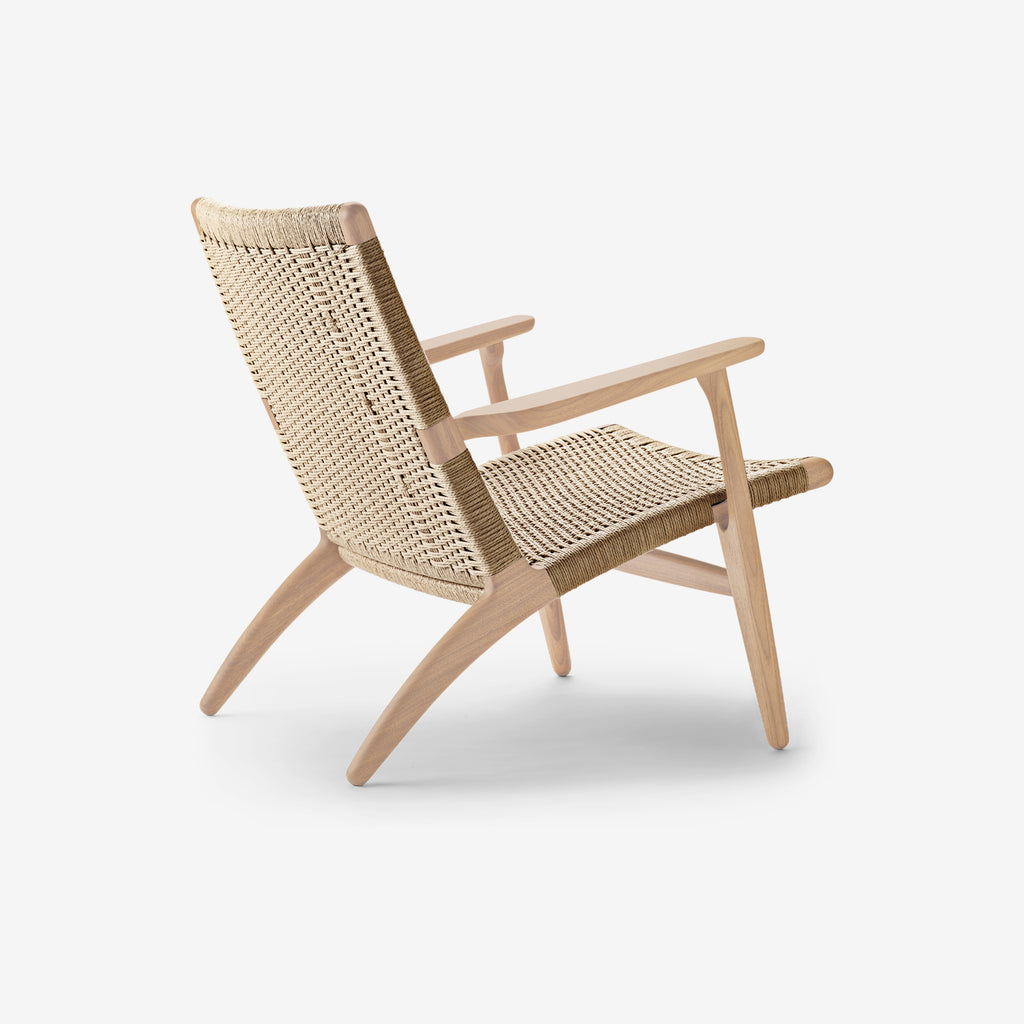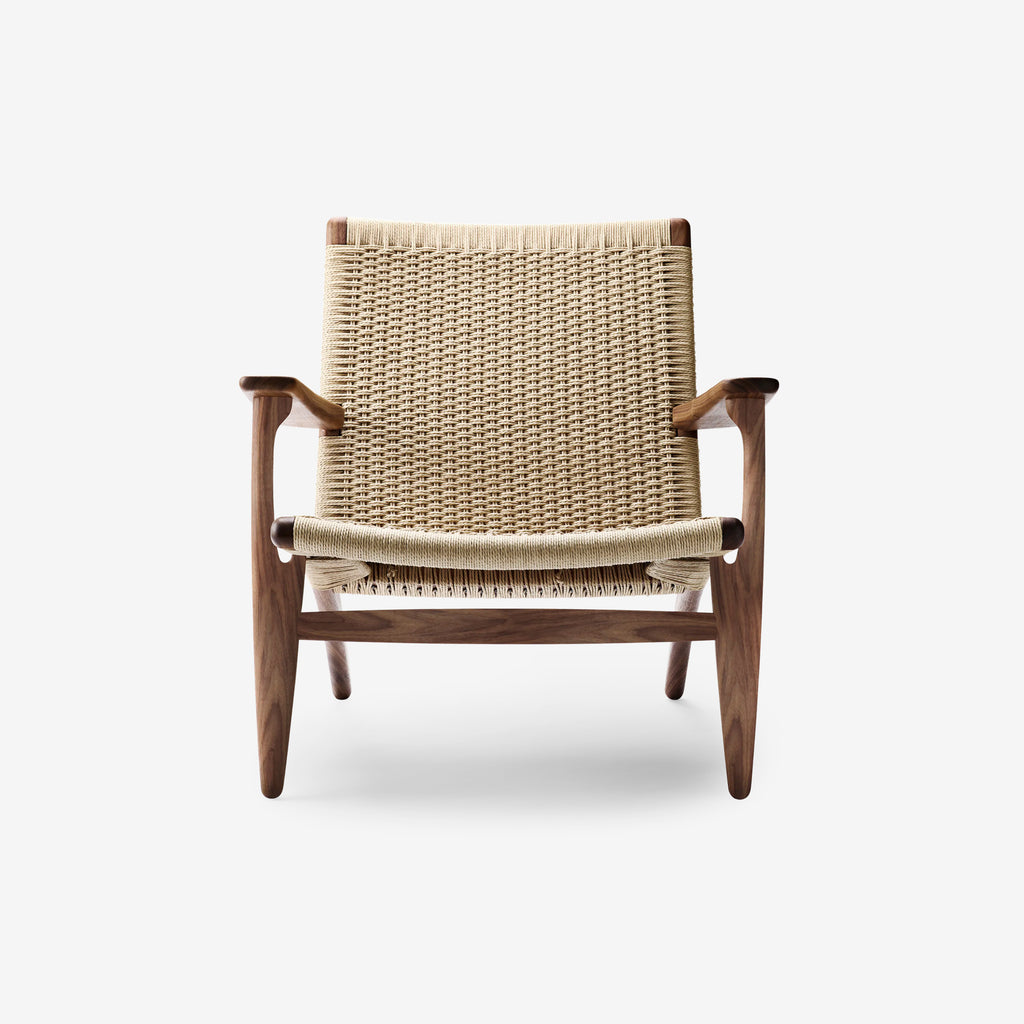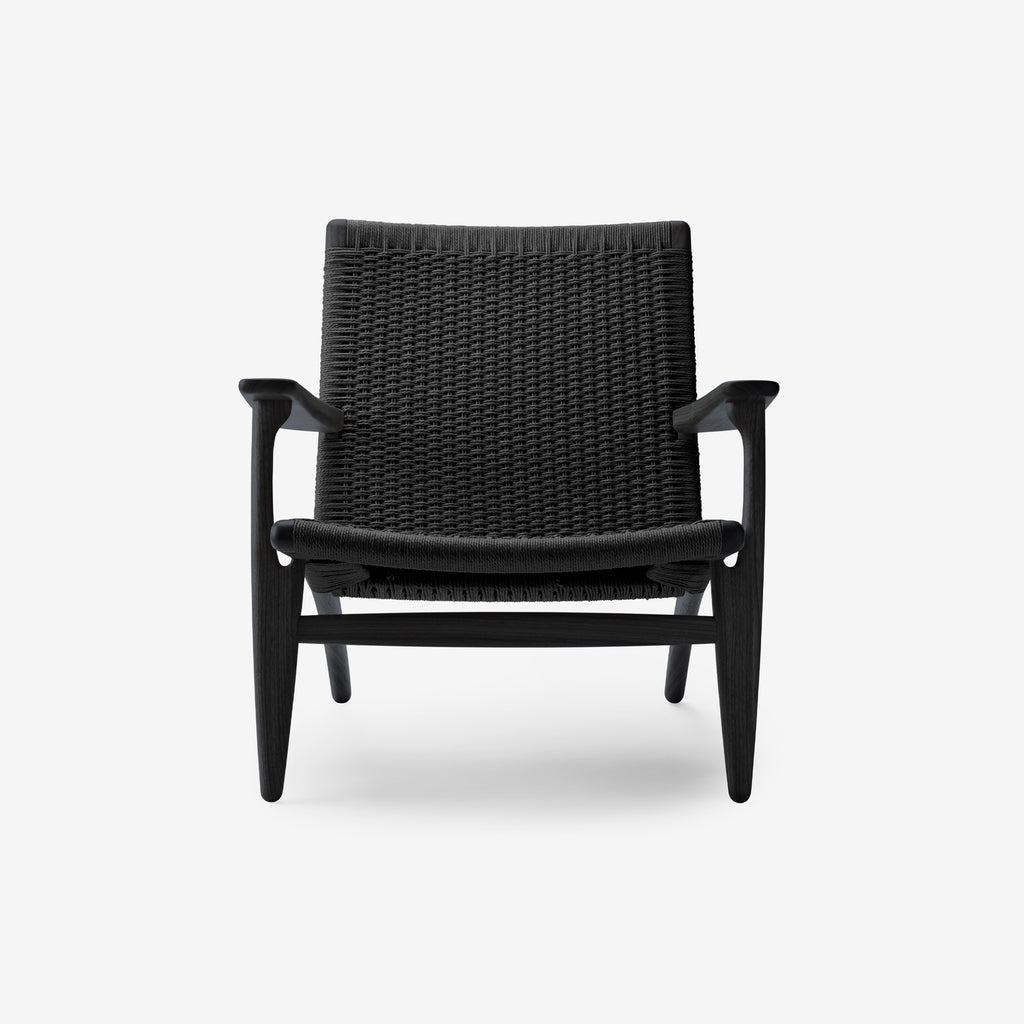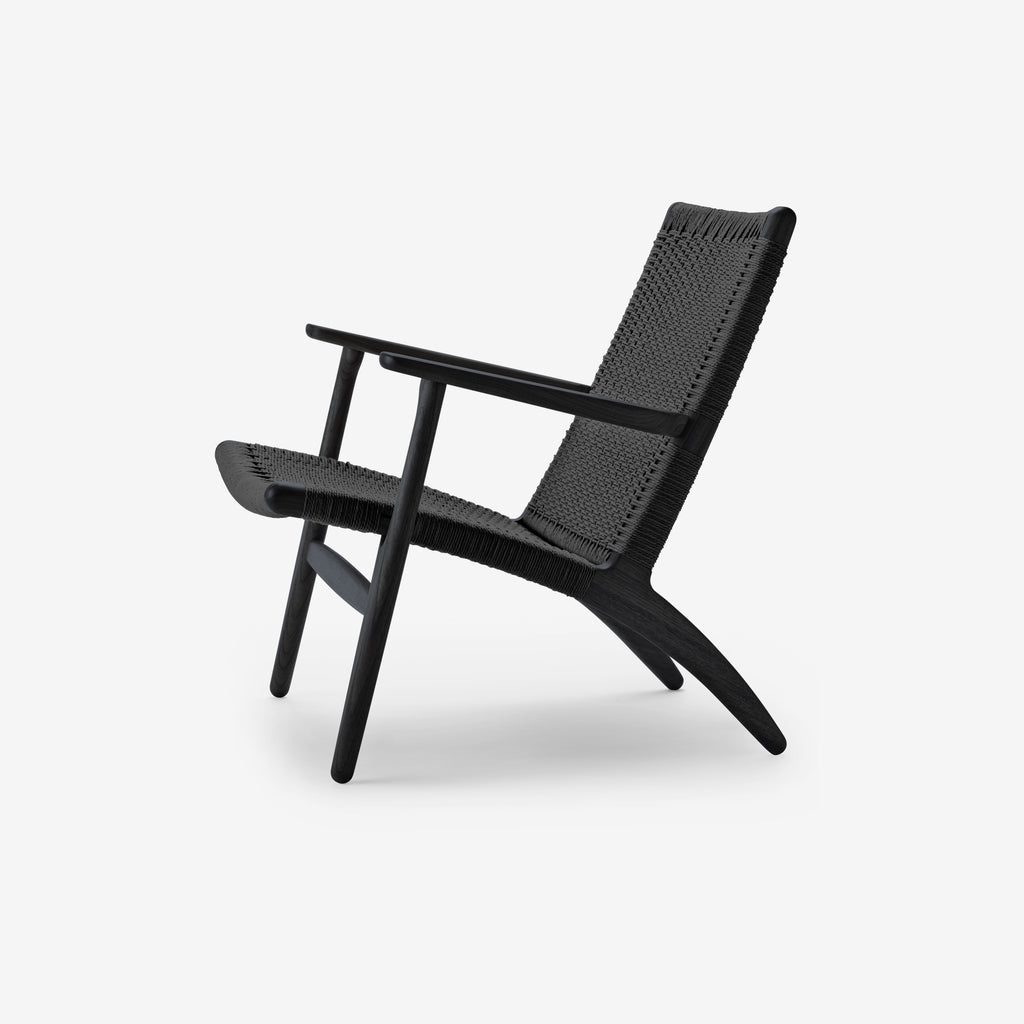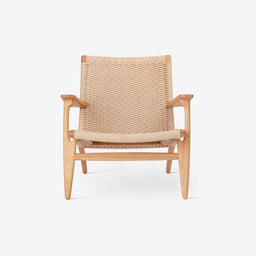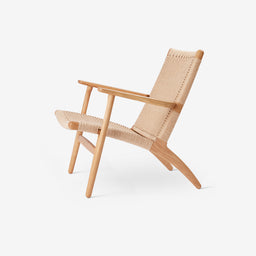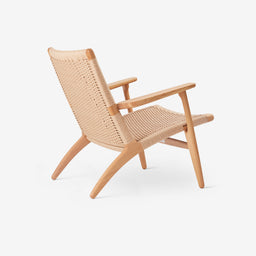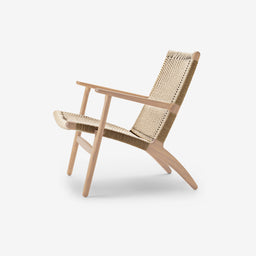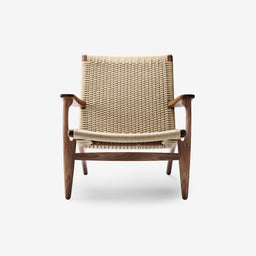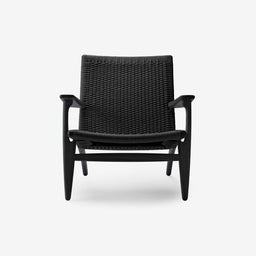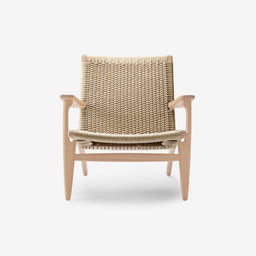 Description
The CH25 lounge chair, designed by Hans J. Wegner, features a unique shape that exemplifies simplicity and cleanliness. Upon its introduction, the chair stirred interest due to Wegner's innovative use of materials for the backrest and seat. He opted for woven paper cord, a material developed as a seagrass substitute during World War II, which had not been previously used in furniture design. However, the aesthetic appeal and exceptional durability of this material won over Wegner and subsequent generations of design enthusiasts.
The CH25 lounge chair's popularity has stood the test of time, with continuous production since 1950, a testament to Wegner's visionary approach. The construction of each chair is a labor-intensive process that requires a skilled craftsman to spend about 10 hours hand-weaving the seat and backrest, using approximately 400 meters of paper cord. The technique used in the weaving process is so precise that it is visible on both sides of the backrest.
The final product of this meticulous process is a remarkable chair that is visually engaging from all angles. Ideal for design professionals and architects who value both form and function, the CH25 lounge chair is a testament to innovation in design and materials. Made in Denmark.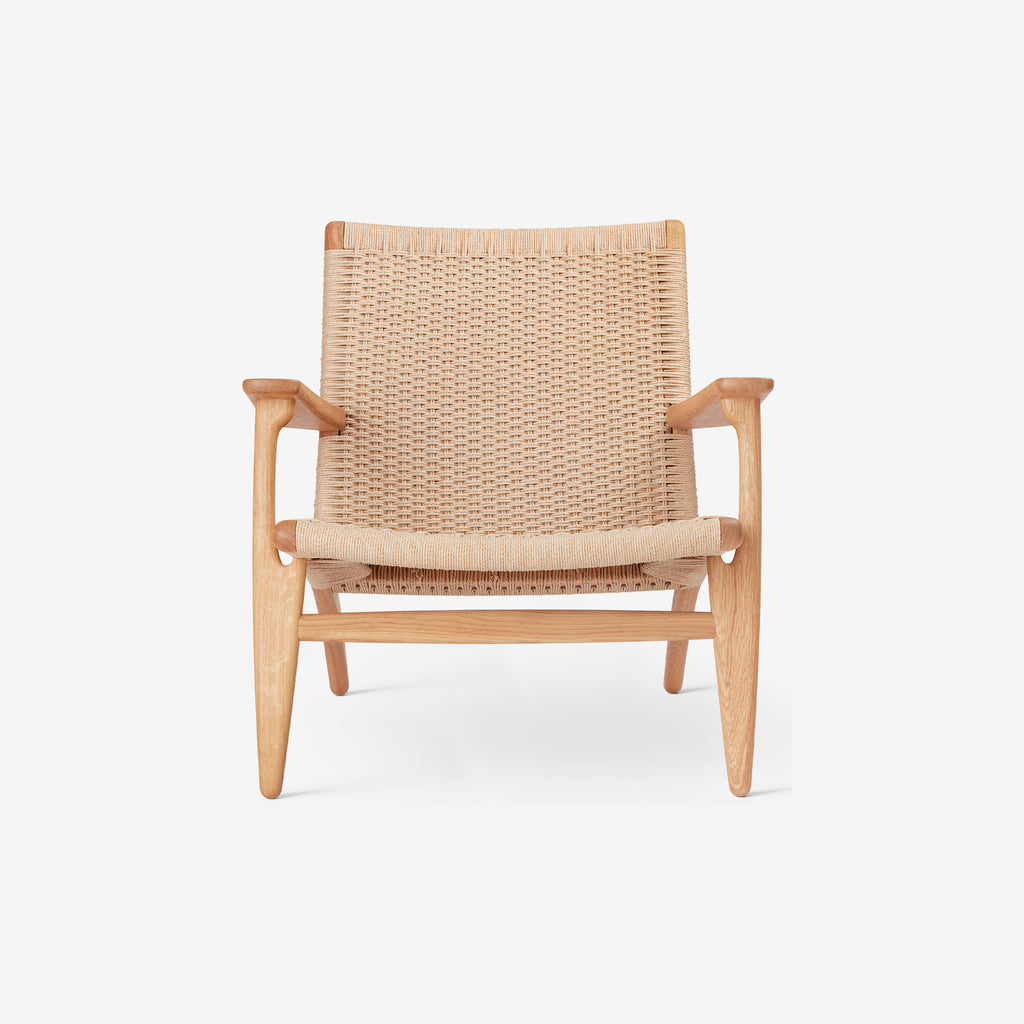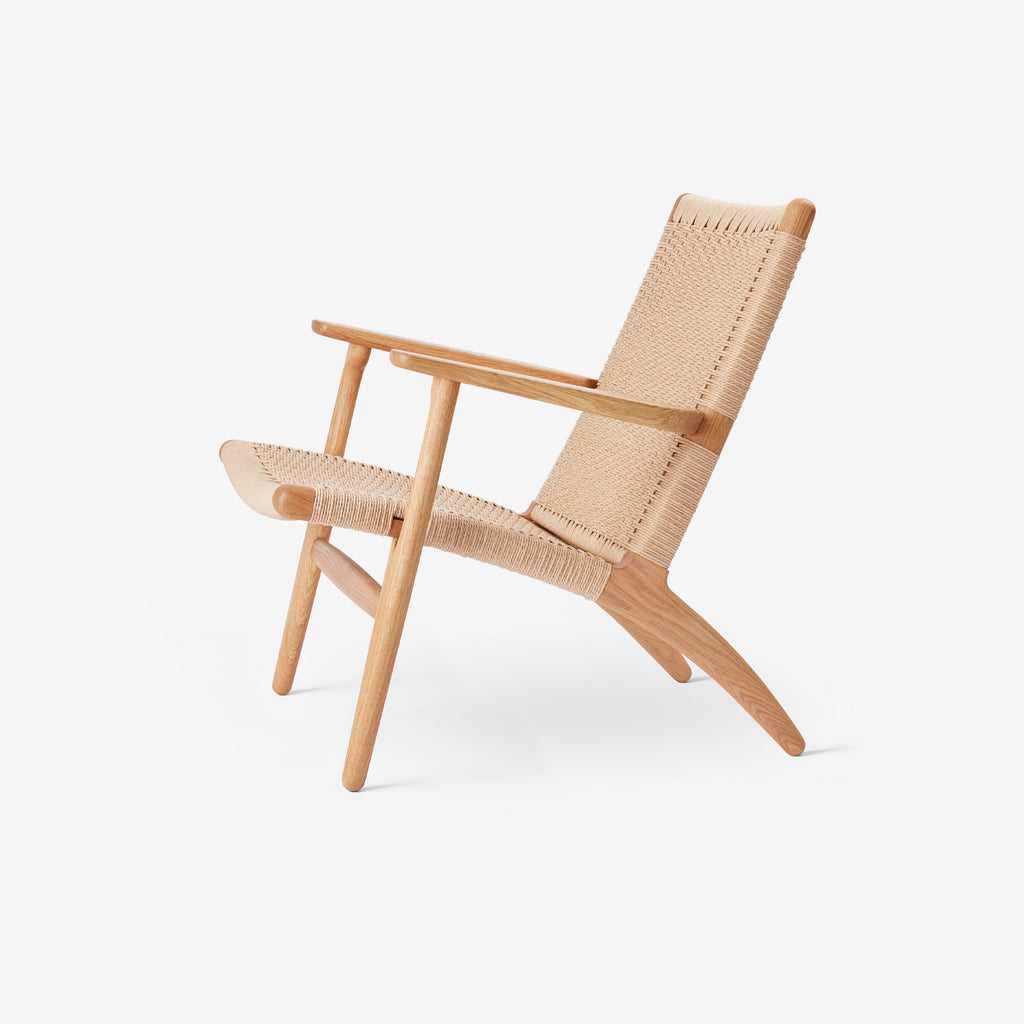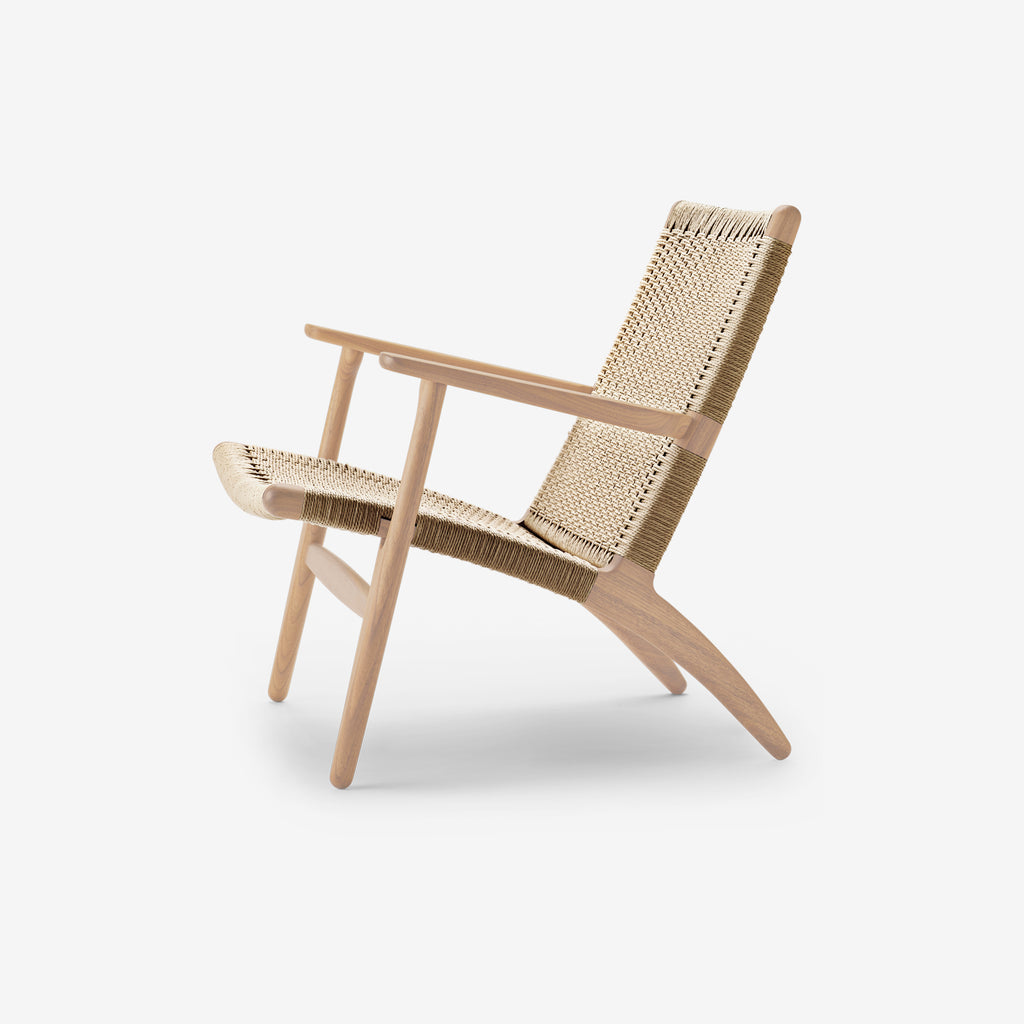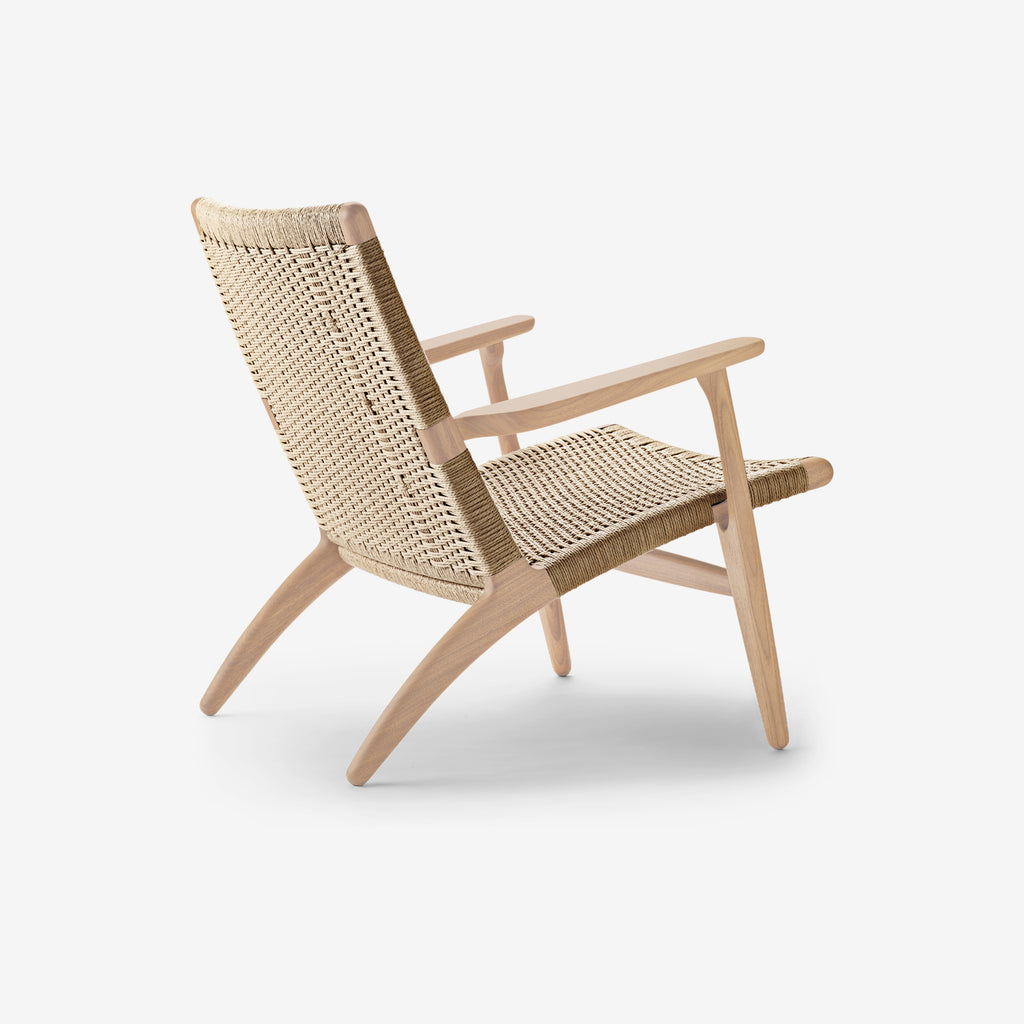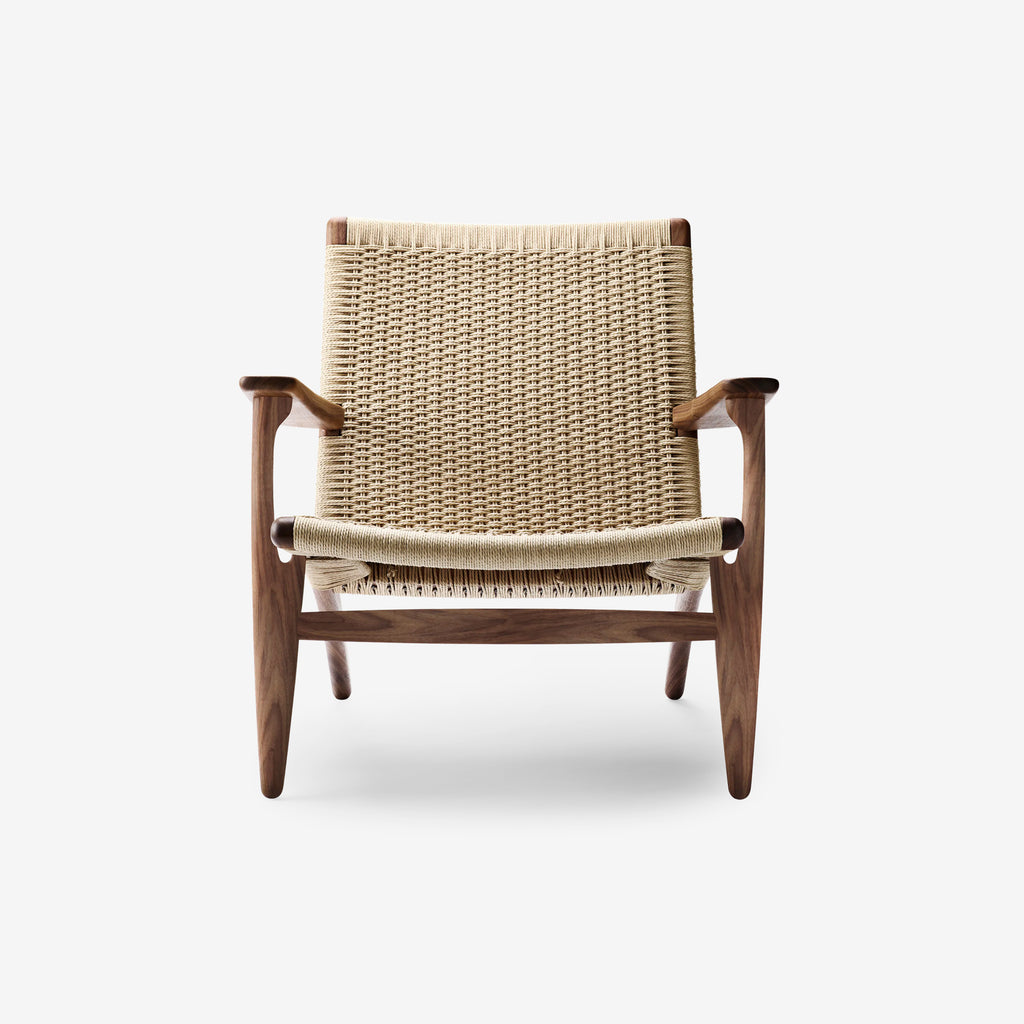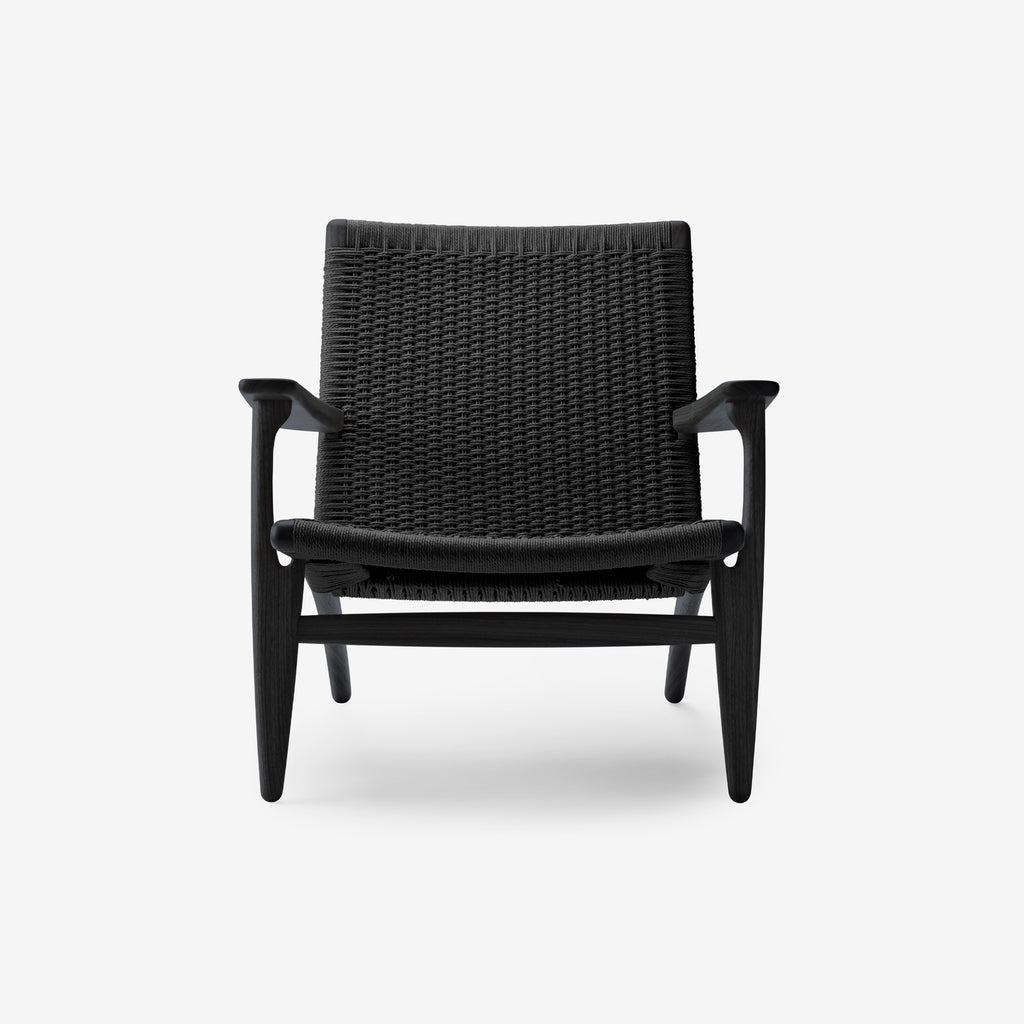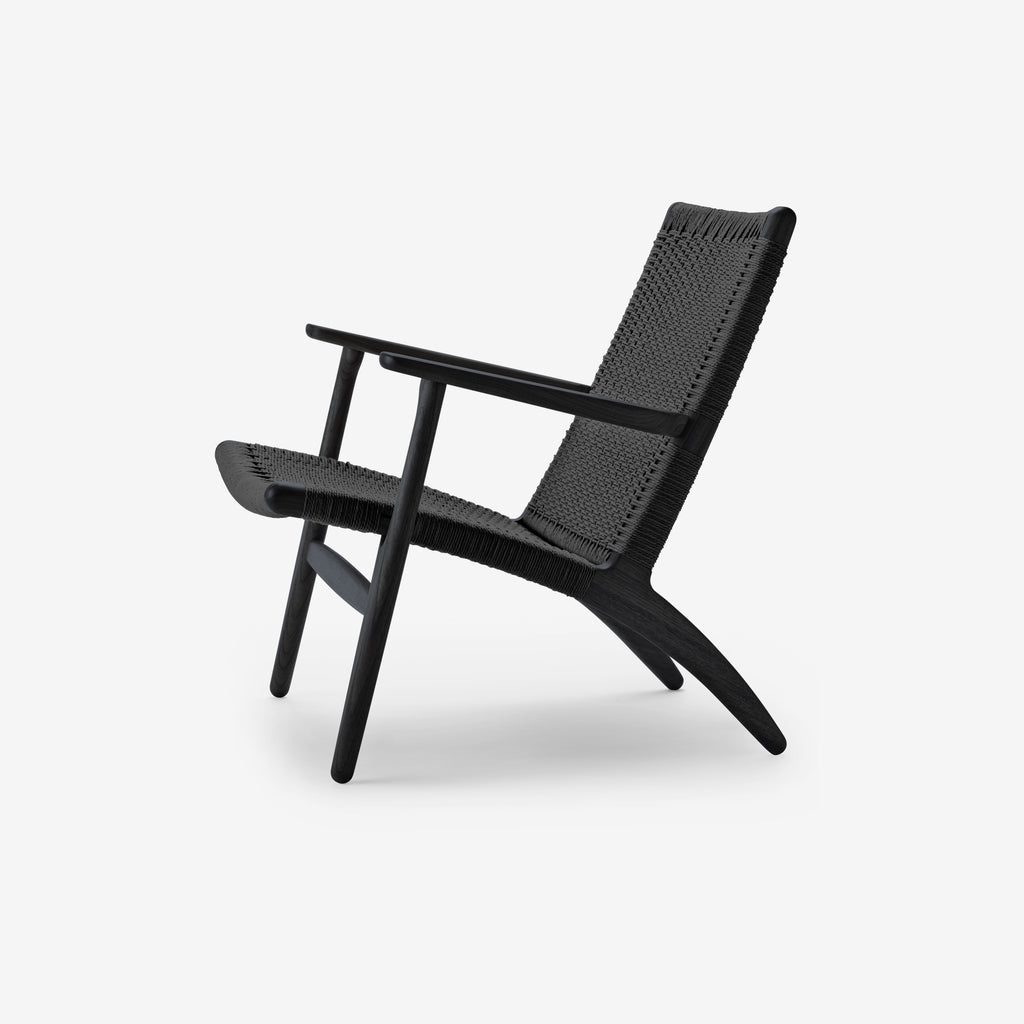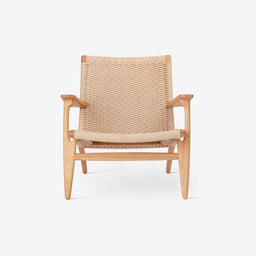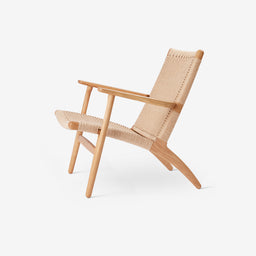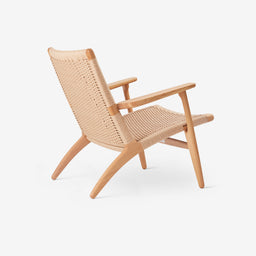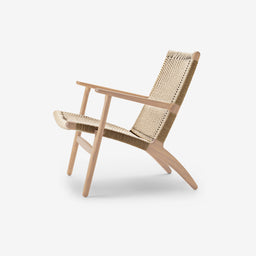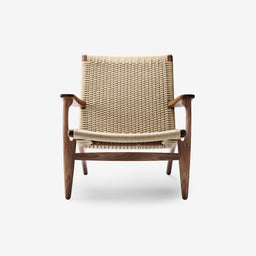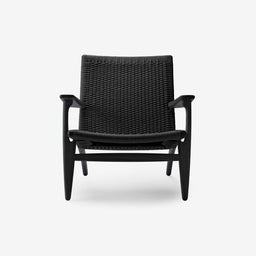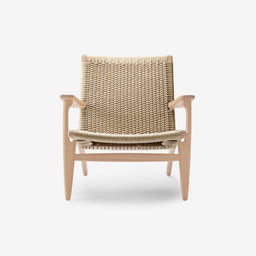 CH25 Lounge Chair
$4,565 USD
Designed By:
Hans J. Wegner
Estimated Lead Time:
2-4 Weeks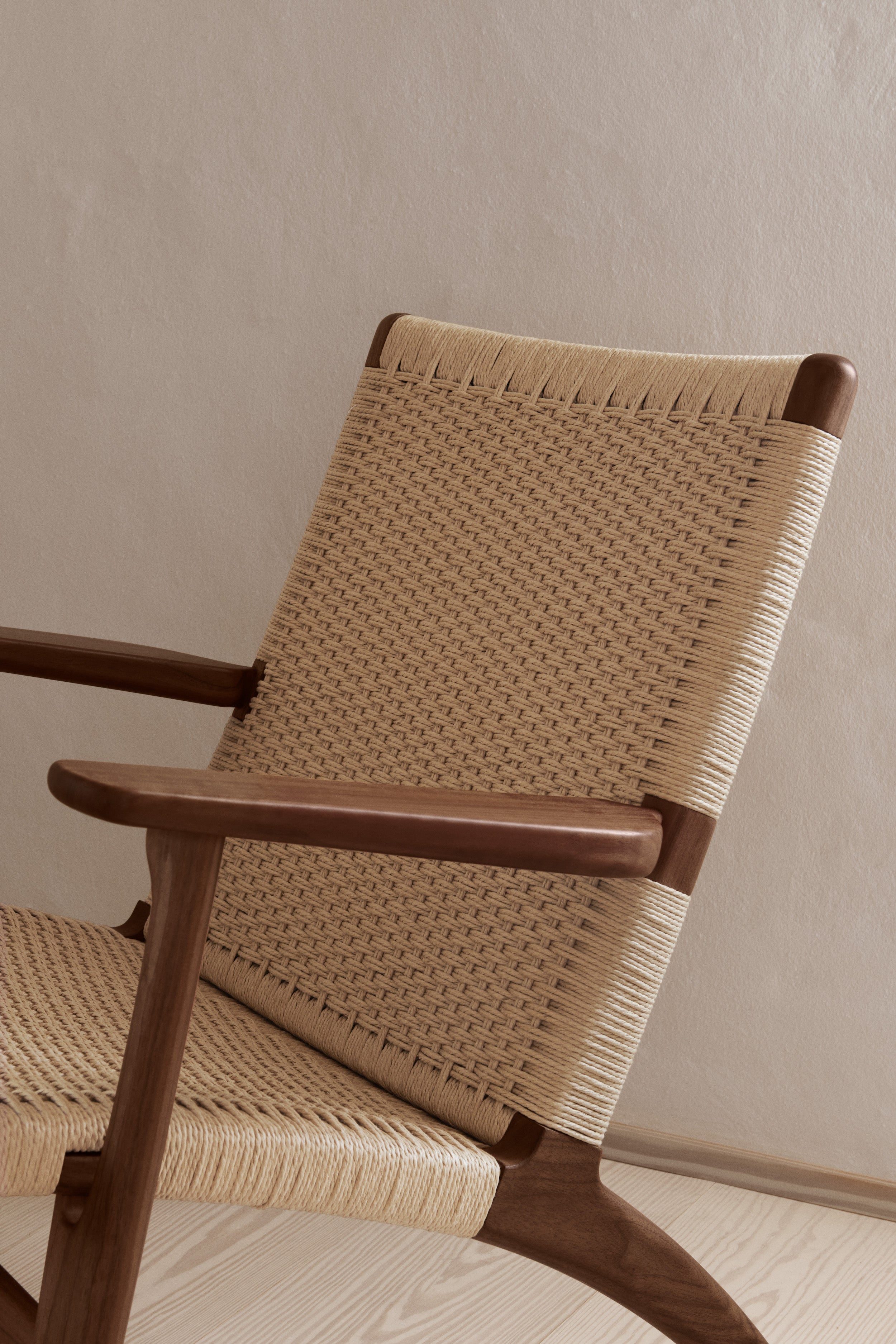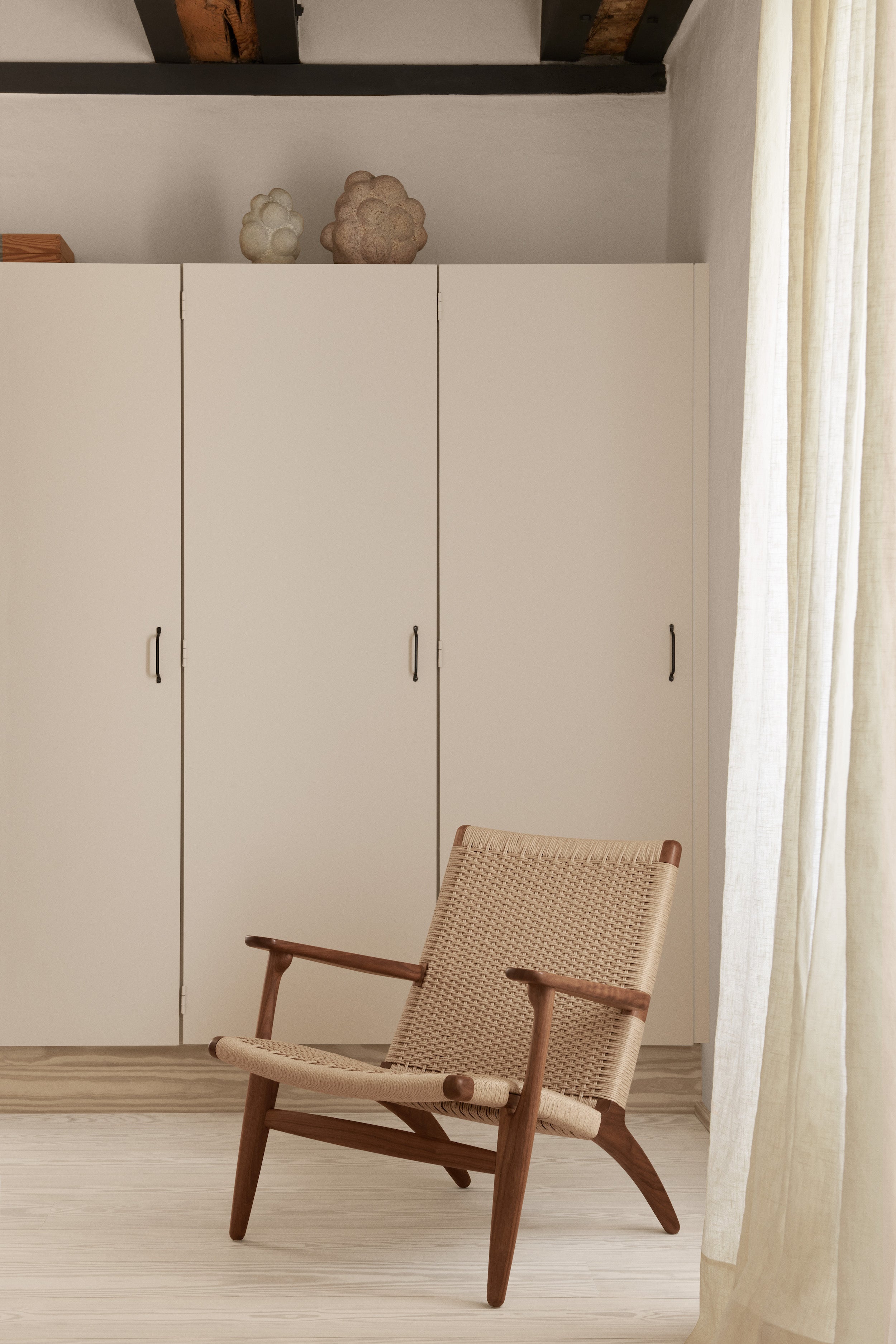 PRODUCT
CH25 Lounge Chair
MANUFACTURER
Carl Hansen & Son
DIMENSIONS
W

27.9 in X
D

28.7 in X
H

28.7 in
MATERIAL
Oak, Walnut, Paper Cord
Related Products
Frama
Kitchen
0405 Glass - Clear - Medium
Frama
Kitchen
0405 Glass - Clear - Small
Frama
Kitchen
0405 Glass - Clear - Wide
Frama
Dining Chairs
9.5° Chair
Frama
Stools
Adam Stool H76