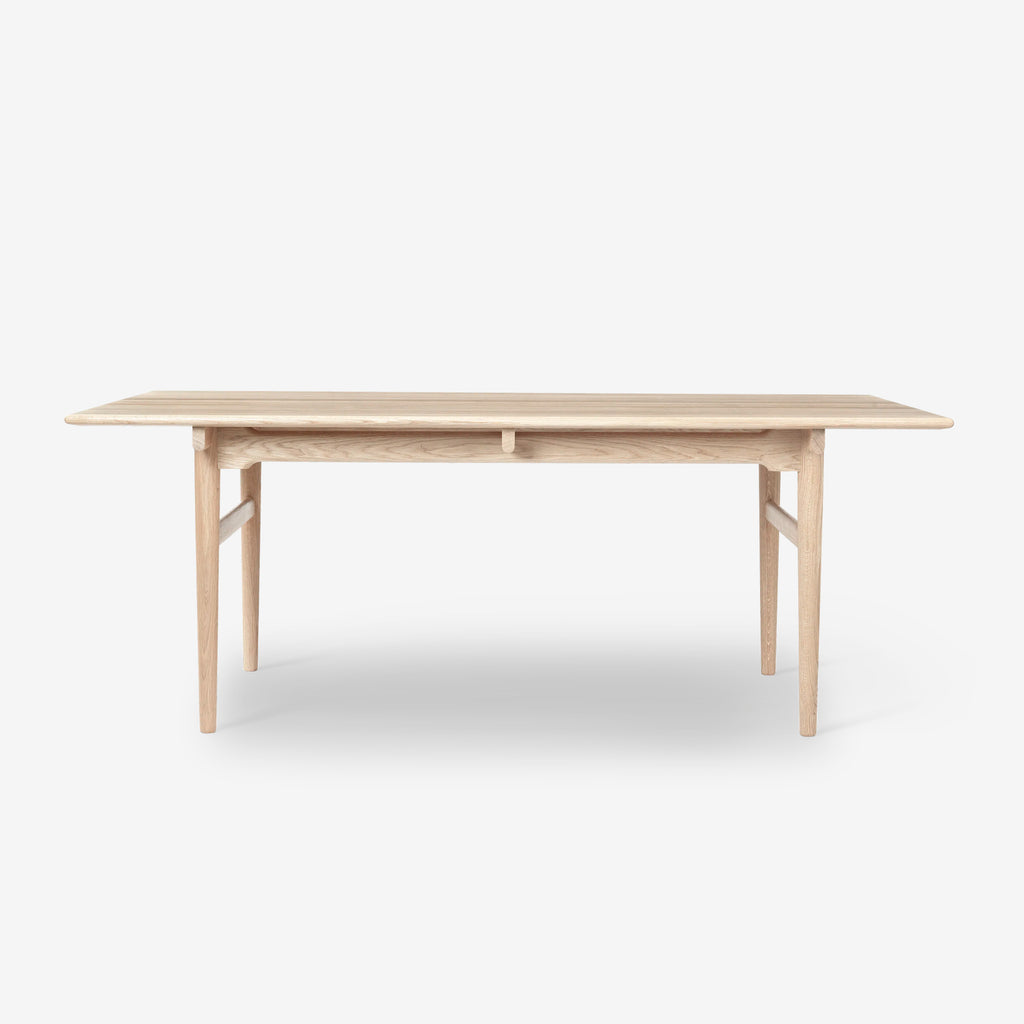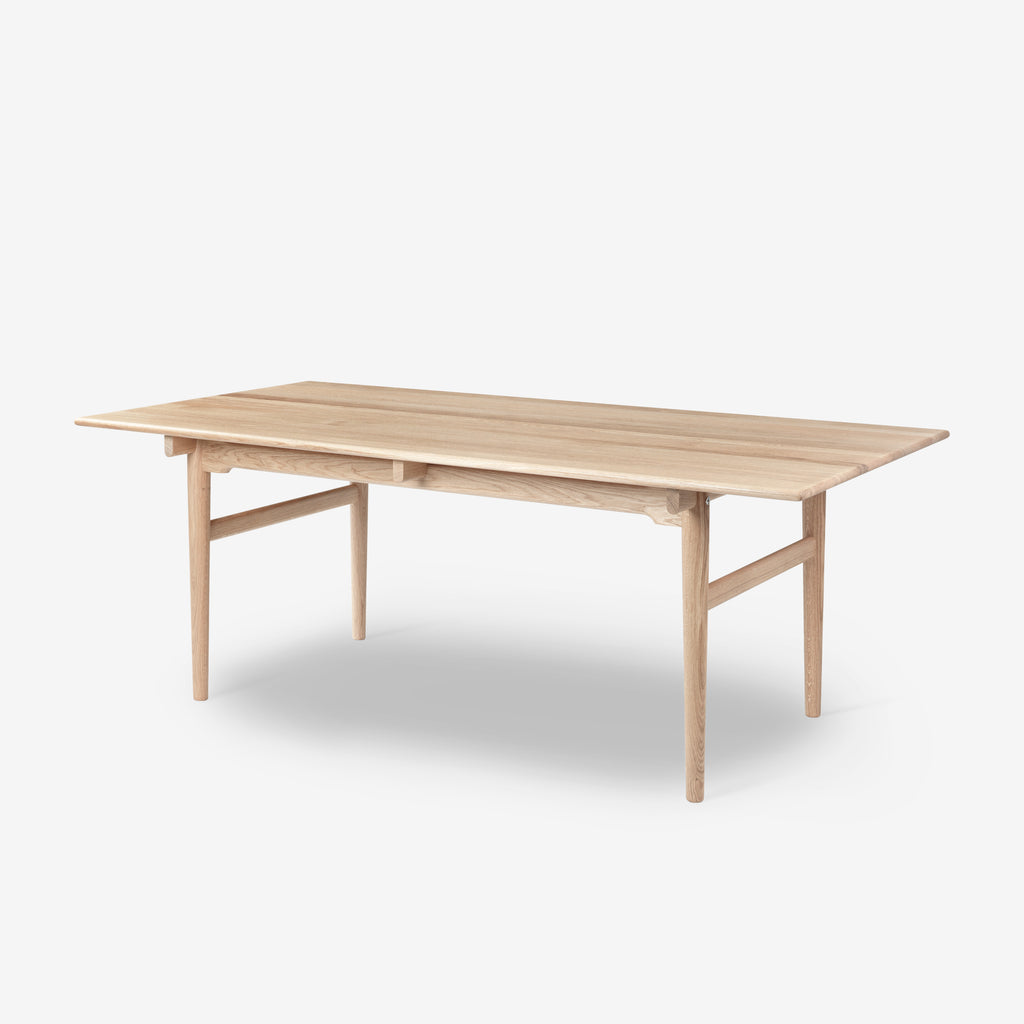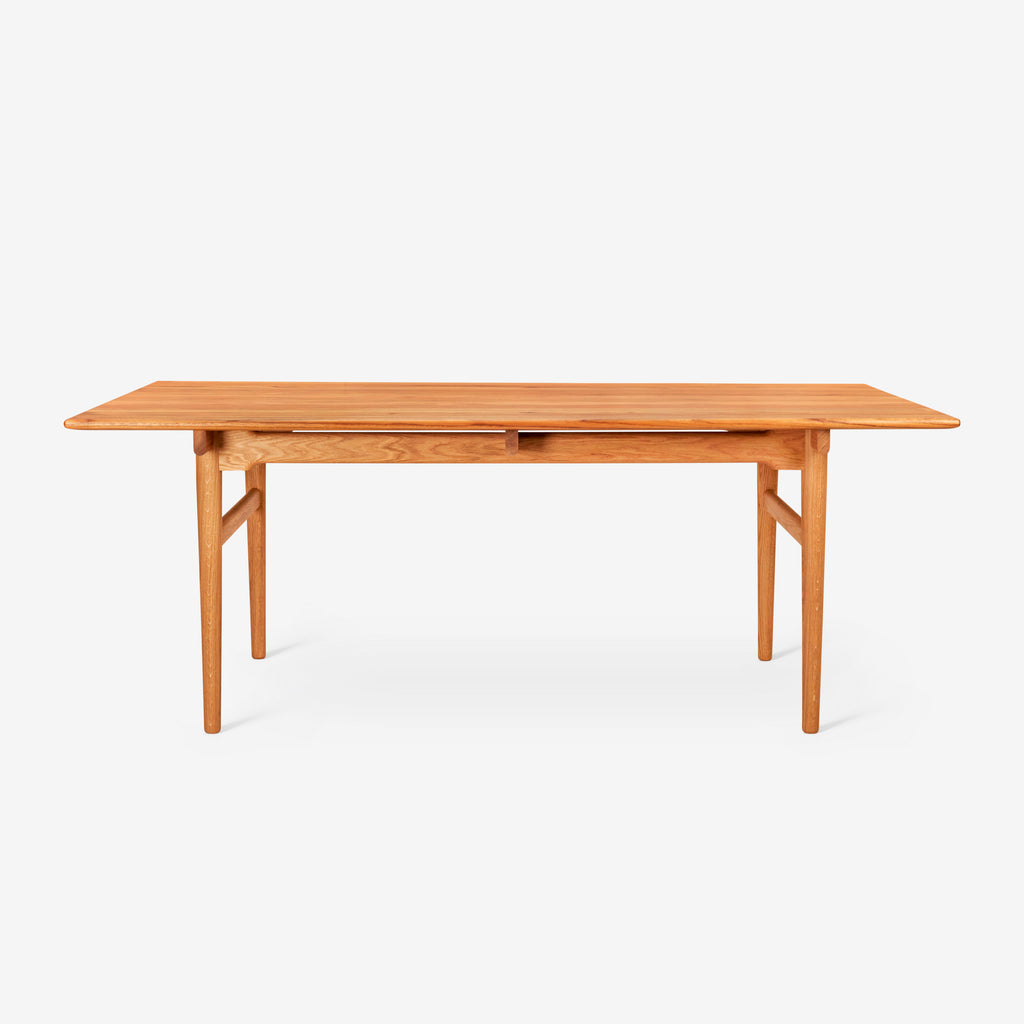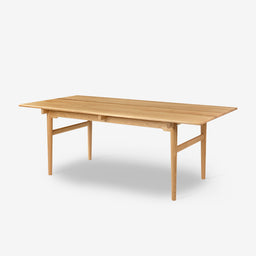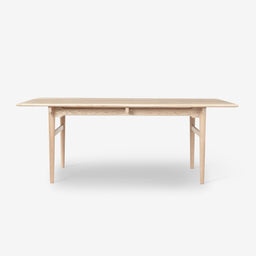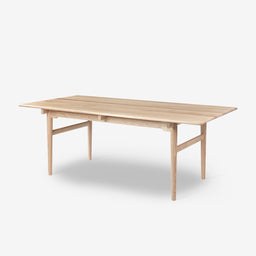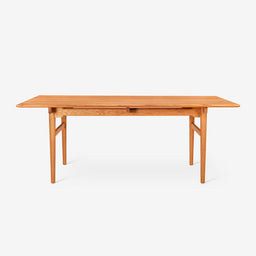 Description
The CH327 dining table, a remarkable design from Hans J. Wegner in 1962, beautifully embodies the fusion of inventive design and exceptional craftsmanship. The table, meticulously crafted from solid wood, showcases softened edges and rounded legs that taper subtly towards the floor.
One of the distinctive features of the CH327 is the wood grain pattern, which runs the length of the tabletop, enhanced by the support of three unique rails. Below each of these rails, a side rail extends along the length of the table, creating a perceived space between the tabletop and the side rail, thus enhancing the floating appearance of the tabletop.
For reinforcement, each end of the table is fitted with two detachable legs connected by a cross-stretcher. The legs and stretchers provide lateral stability, while the side rails offer the same longitudinally. The side rails are situated higher at the table legs and are narrower between them, thus maximizing legroom for those seated around the table.
The CH327 is available in two lengths: 190 cm, for six people, and 248 cm, for eight people. For larger gatherings, both versions can be extended at each end with a 40 cm wide extension plate, increasing the seating capacity to 10 and 12 people, respectively.
The sophisticated CH327 Wegner table is versatile and can be used as a dining table, meeting table, or even as a desk. Its elegant form makes it a suitable addition to a variety of interiors, adding a touch of timeless design wherever it is placed.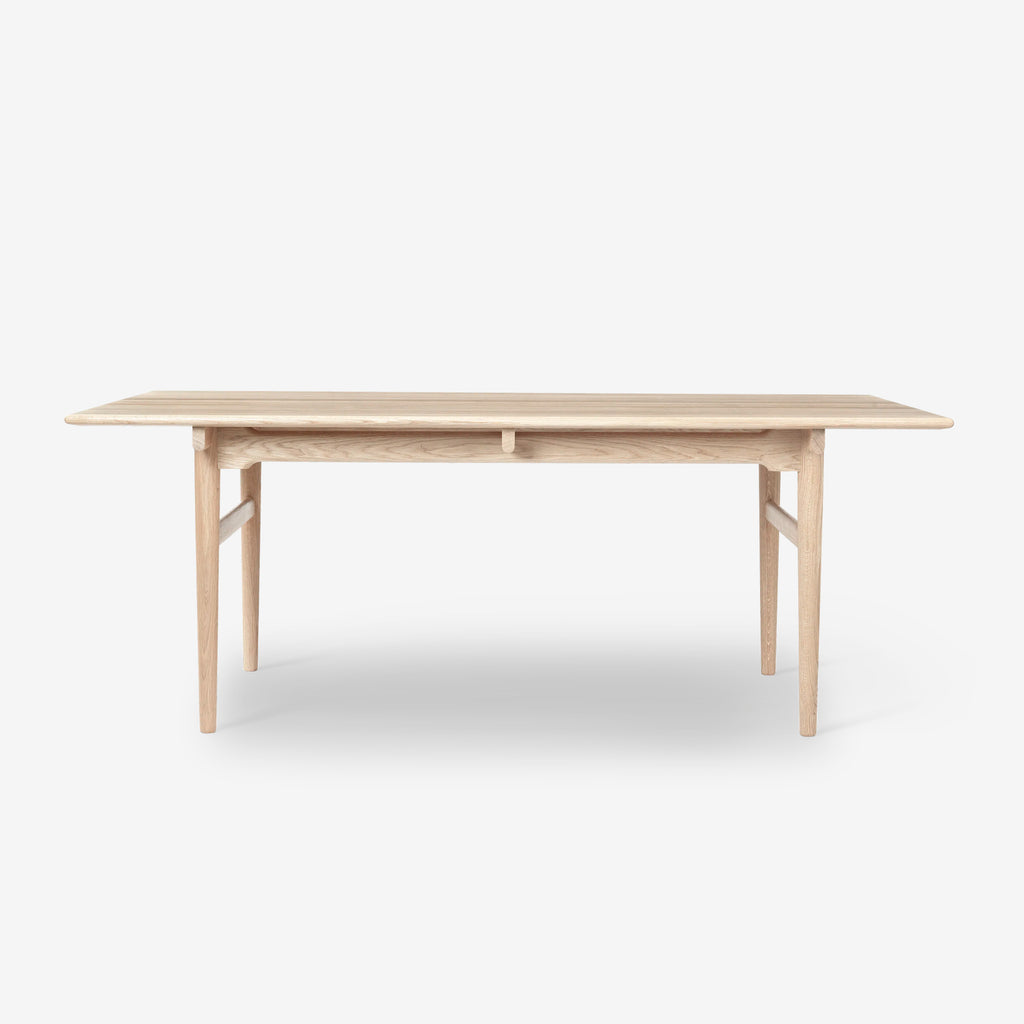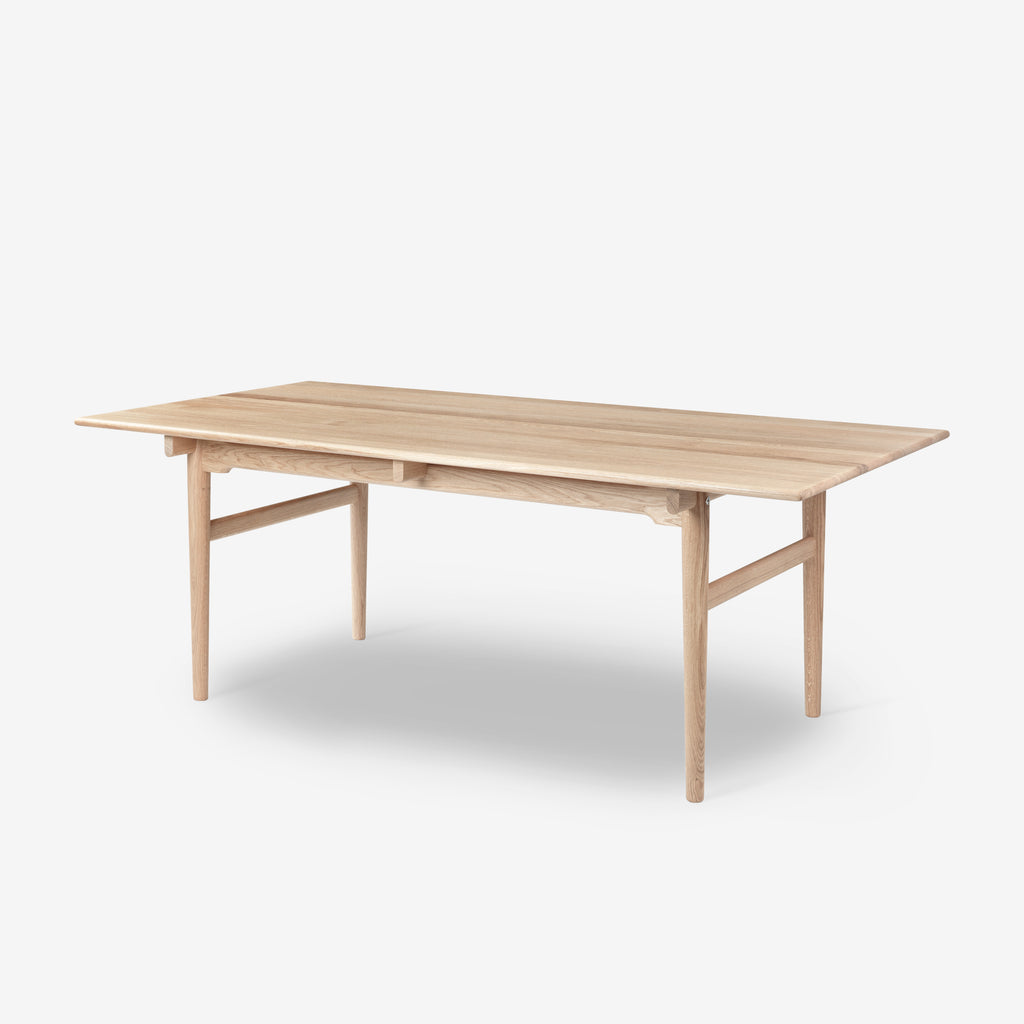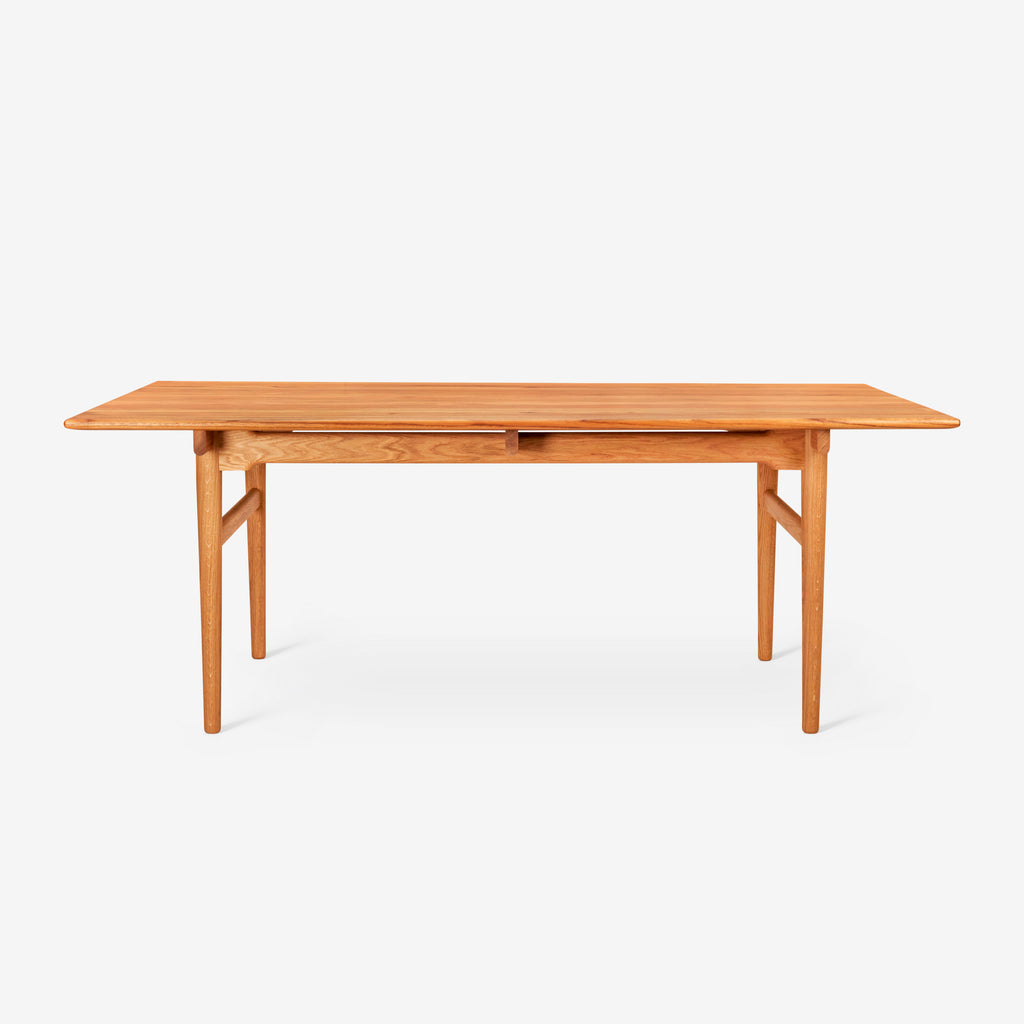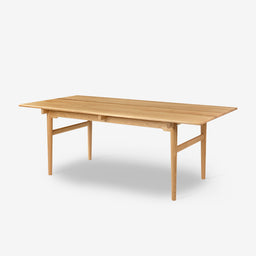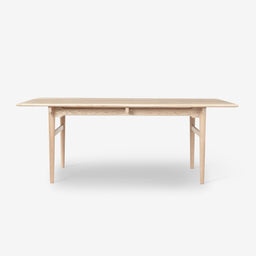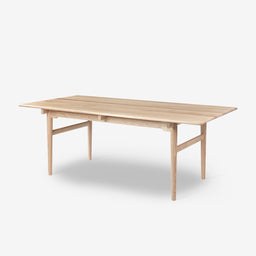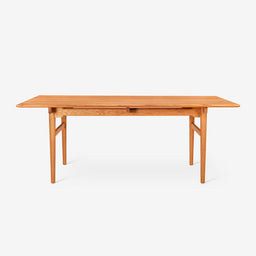 CH327 Dining Table
$5,930 USD
Designed By:
Hans J. Wegner
Estimated Lead Time:
2-4 Weeks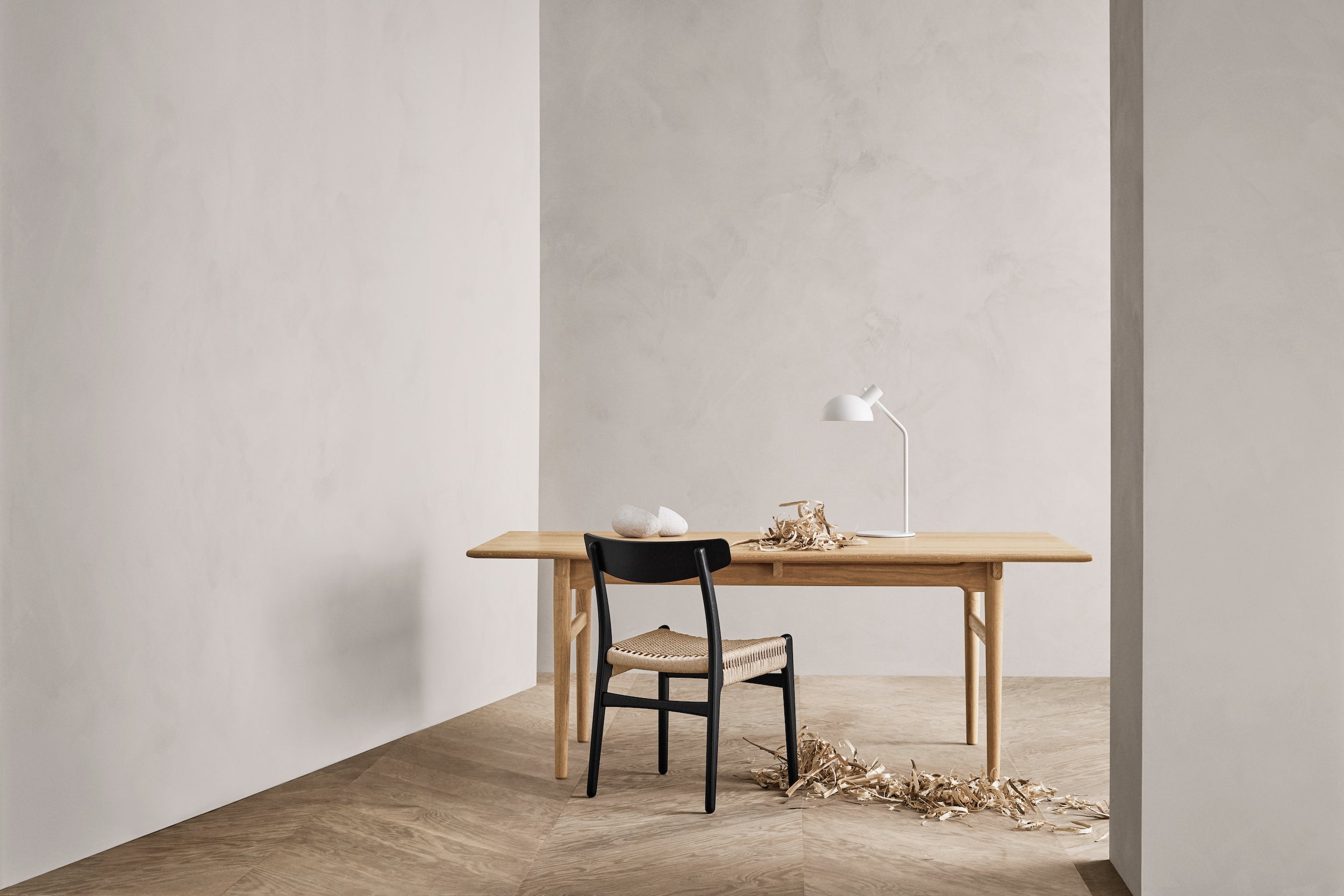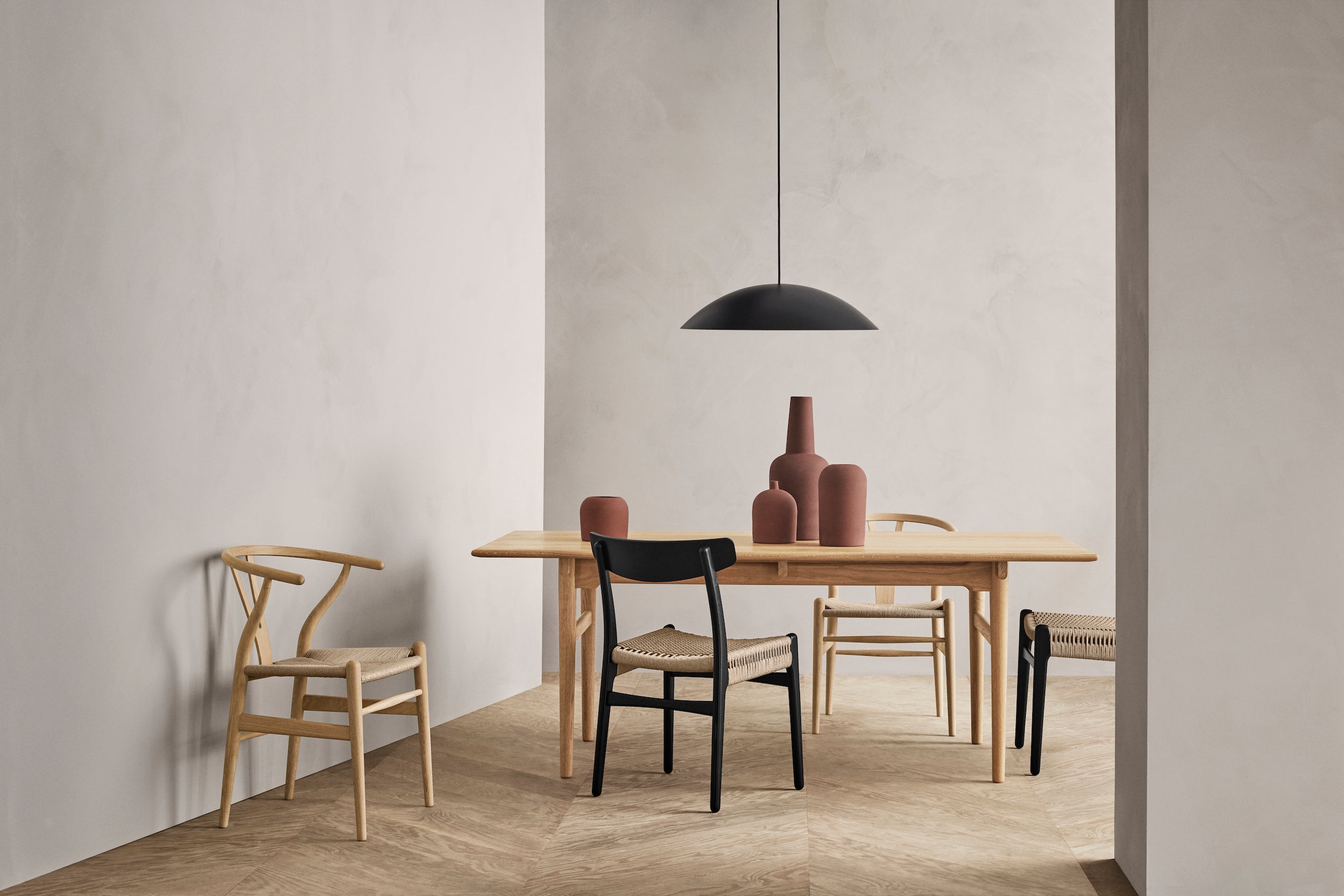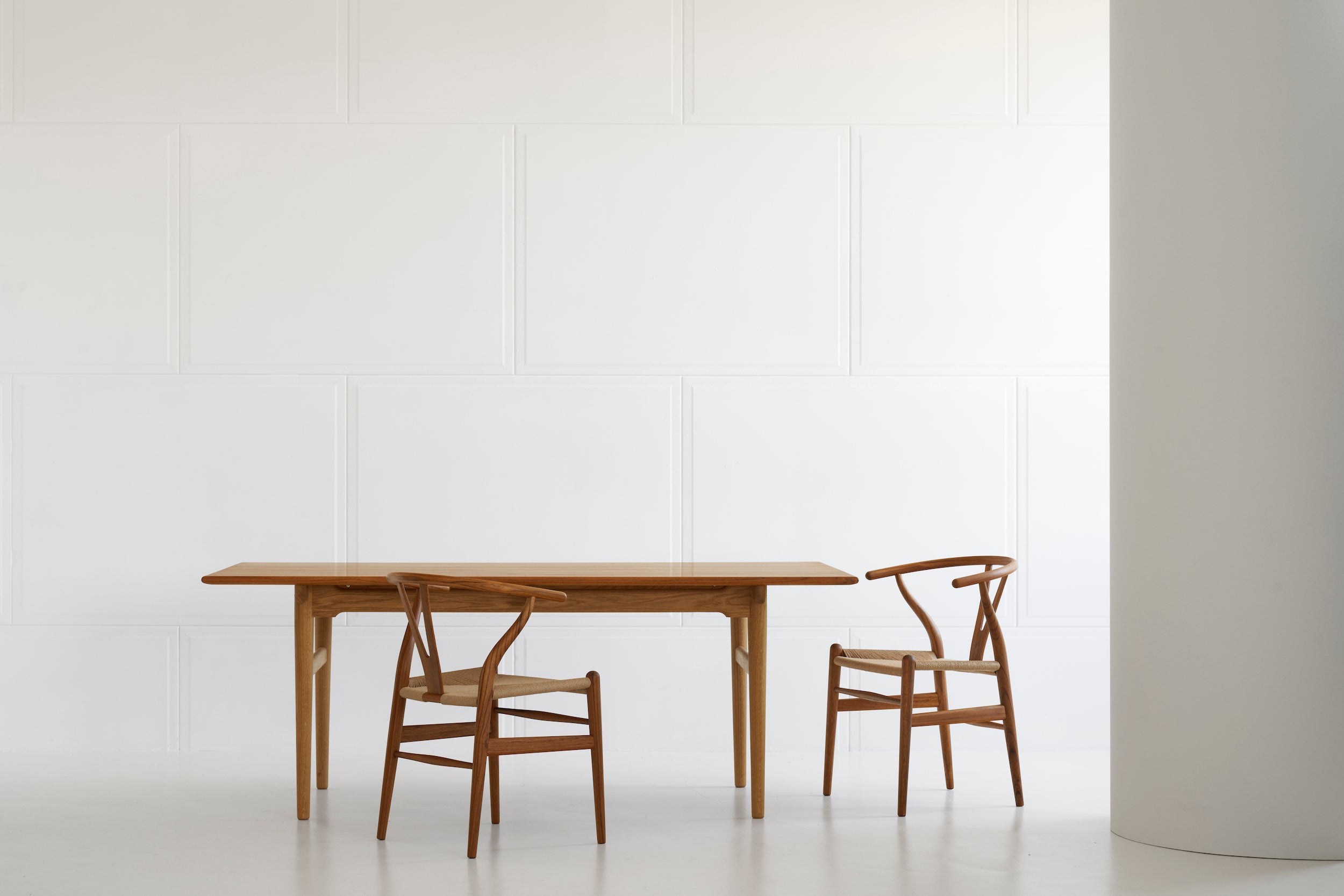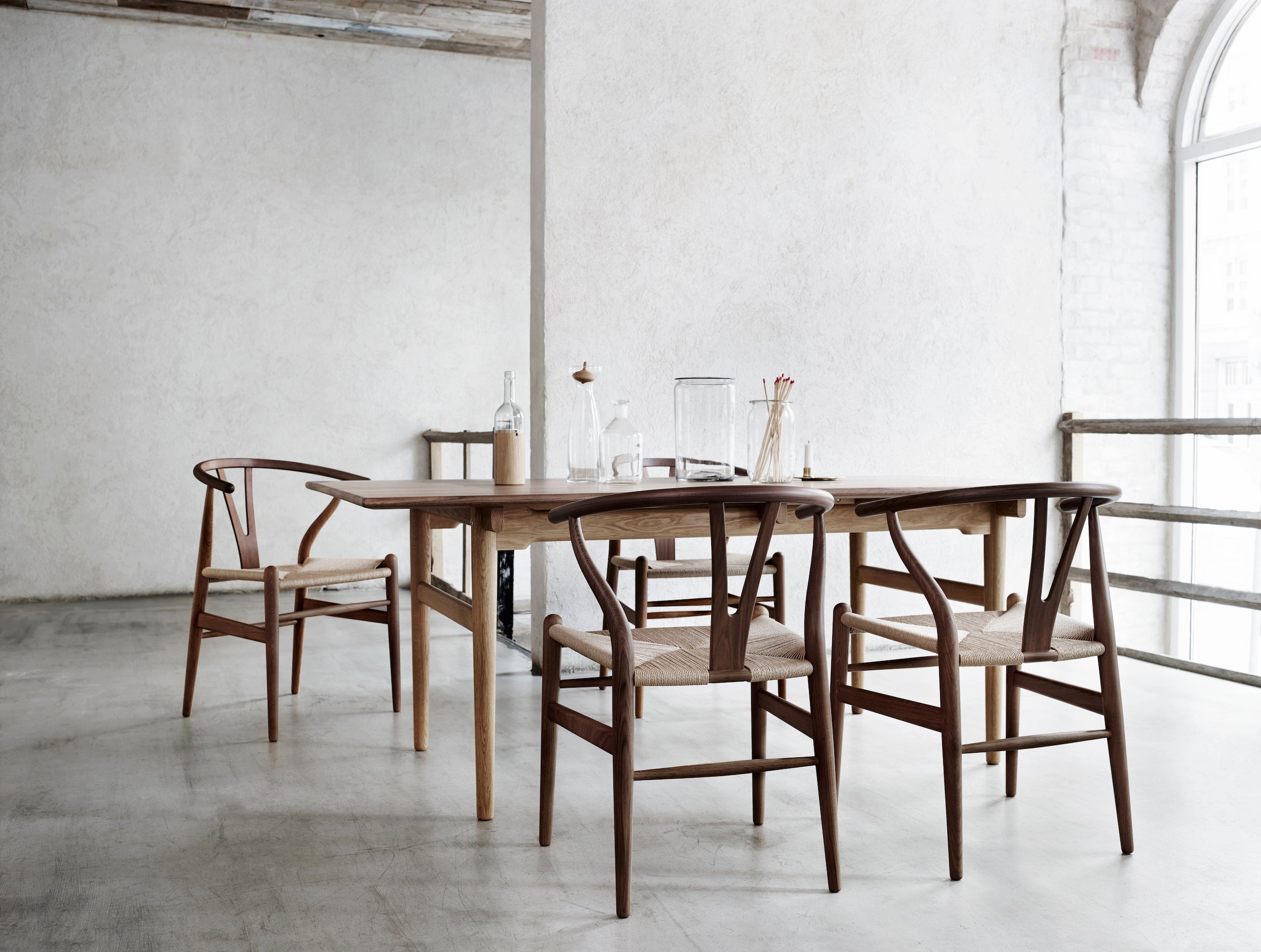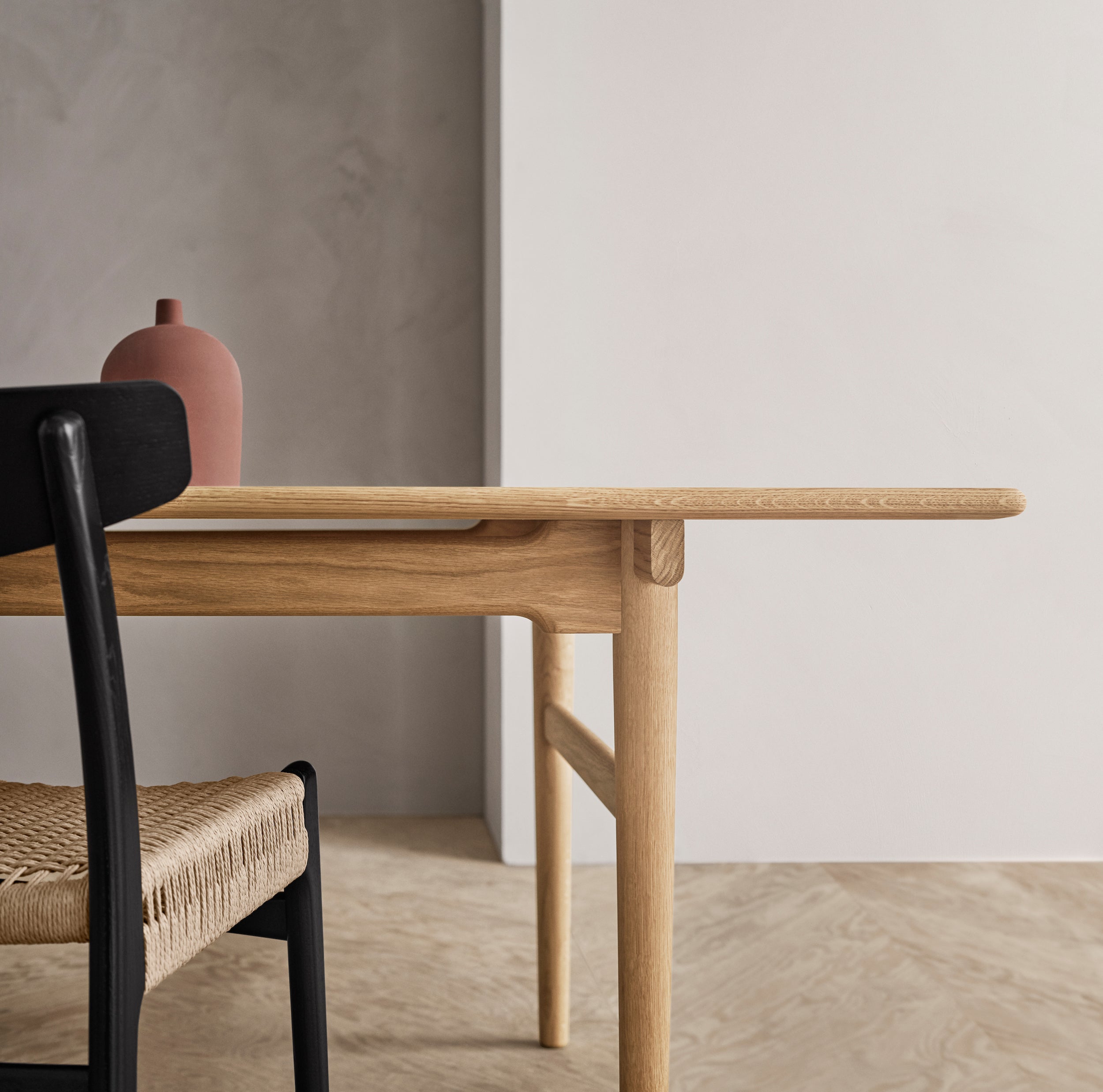 PRODUCT
CH327 Dining Table
MANUFACTURER
Carl Hansen & Son
DIMENSIONS
W

74.8 in X
D

37.4 in X
H

28.3 in
Related Products
Mattiazzi
Dining Tables
Clerici Table
Fritz Hansen
Coffee Tables
PK61
Frama
Side Tables
Rivet Box Table
Frama
Dining Tables
Studio Table
Frama
Side Tables
Rivet Side Table