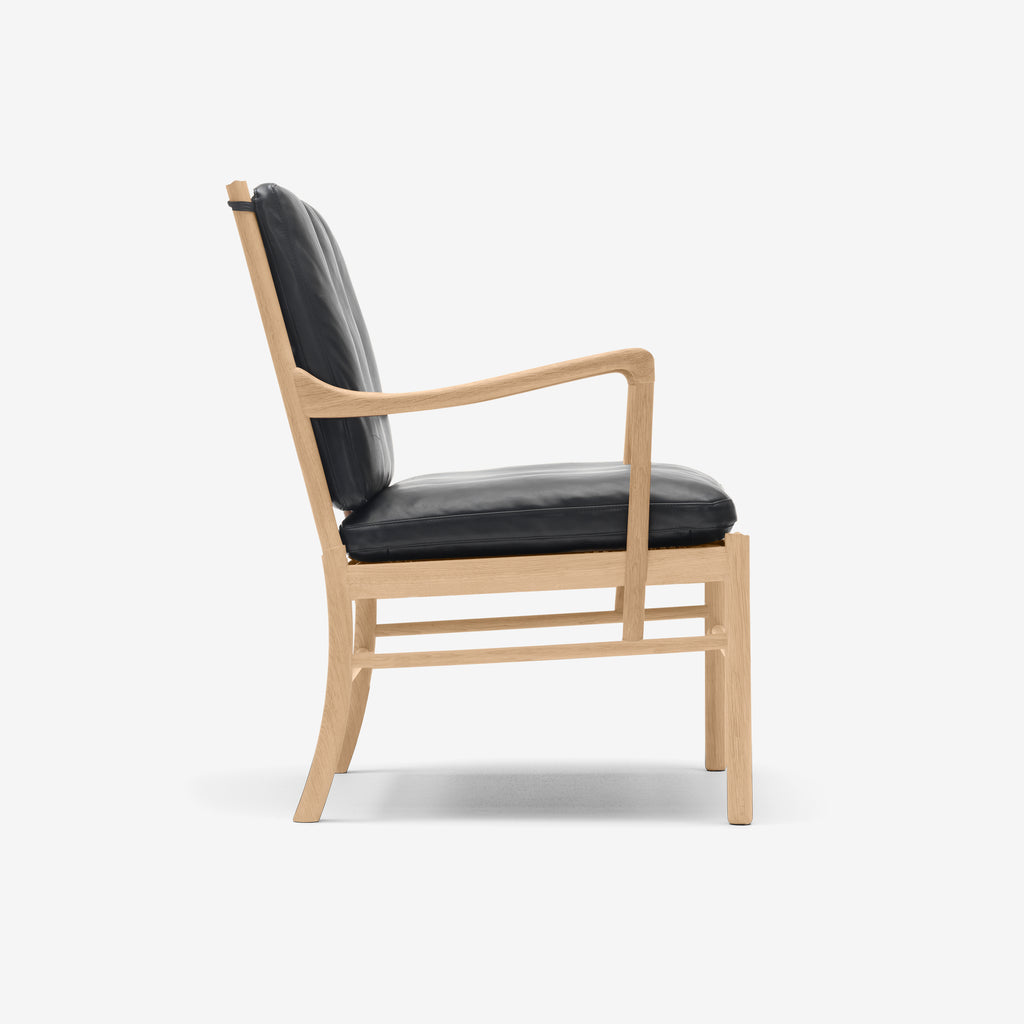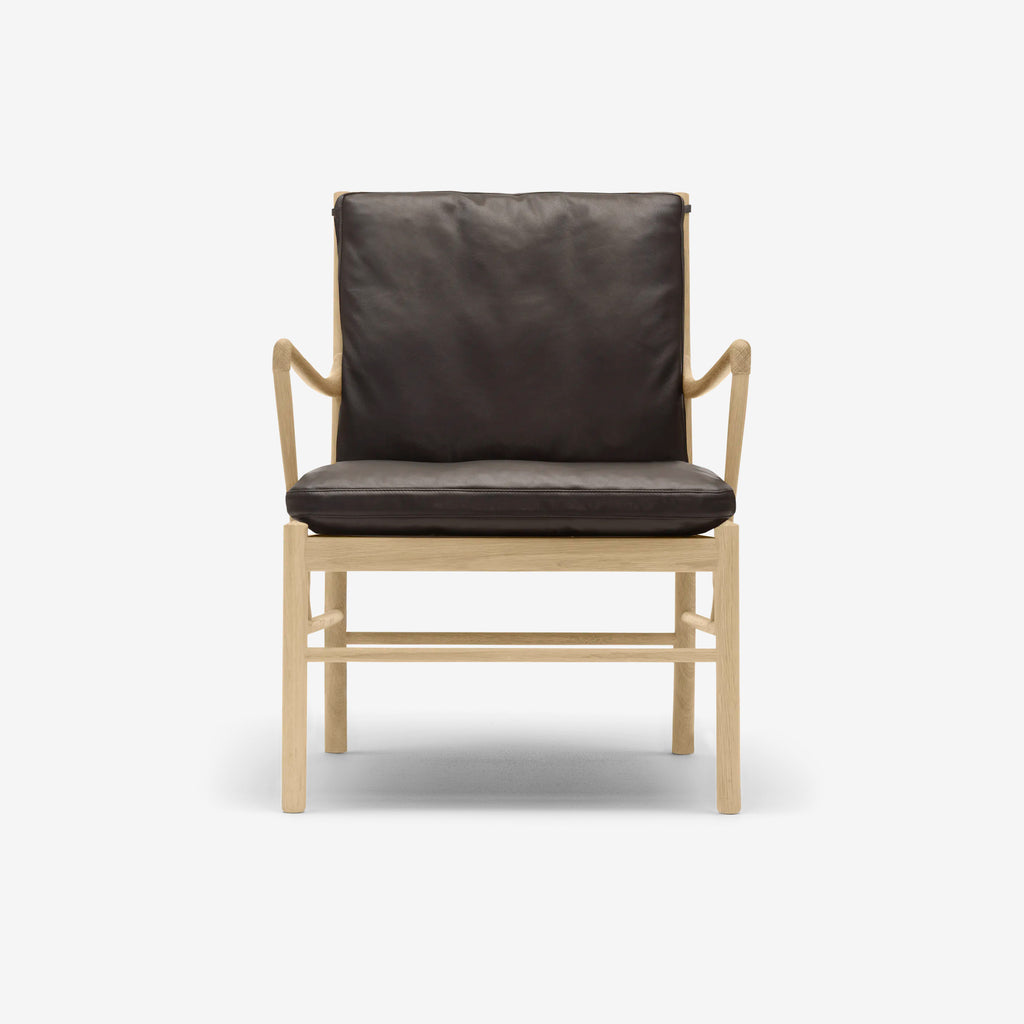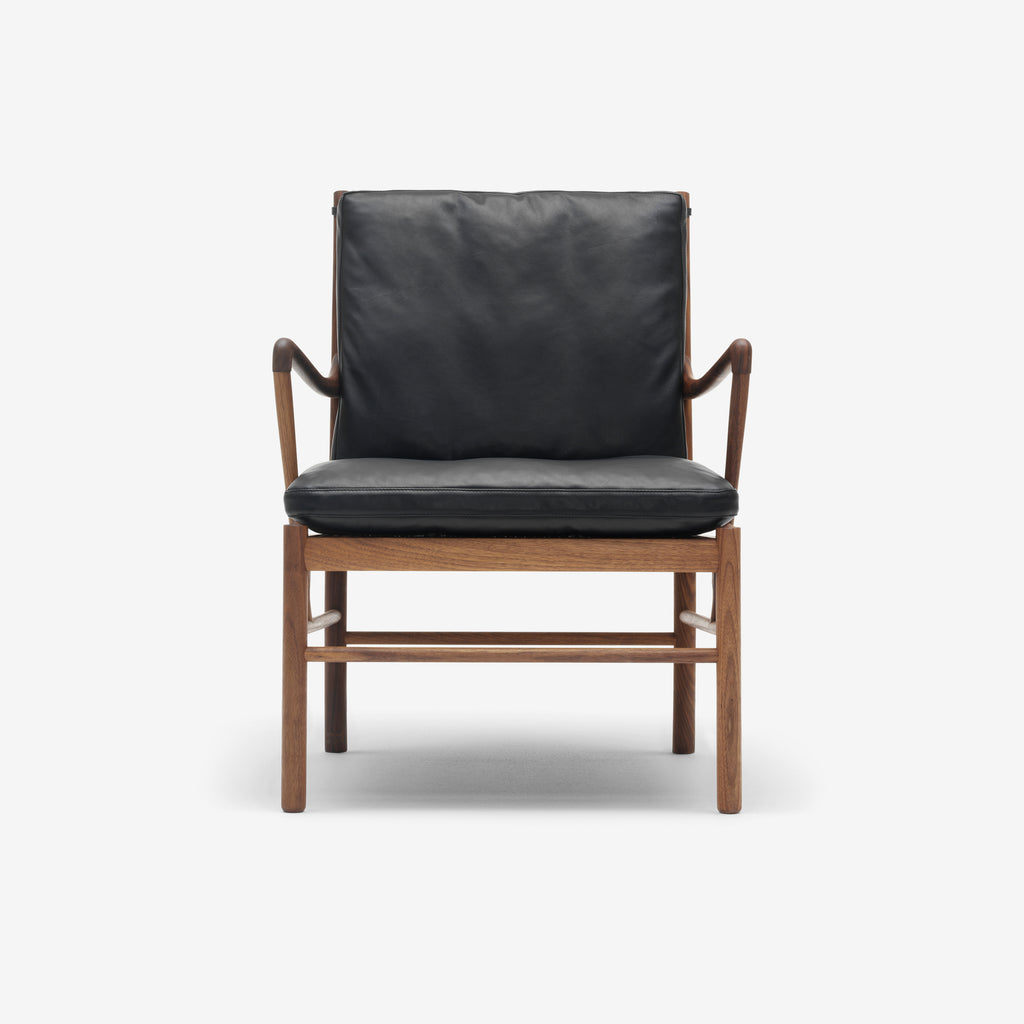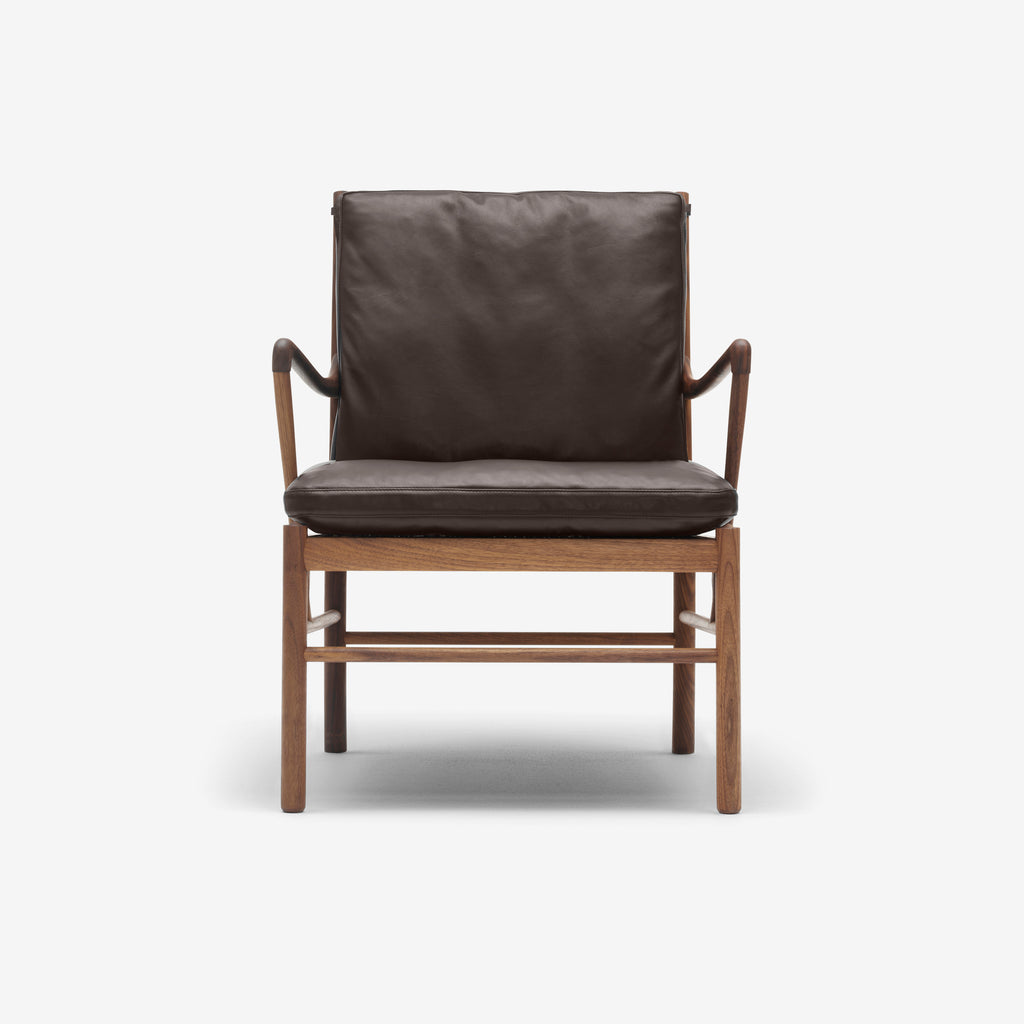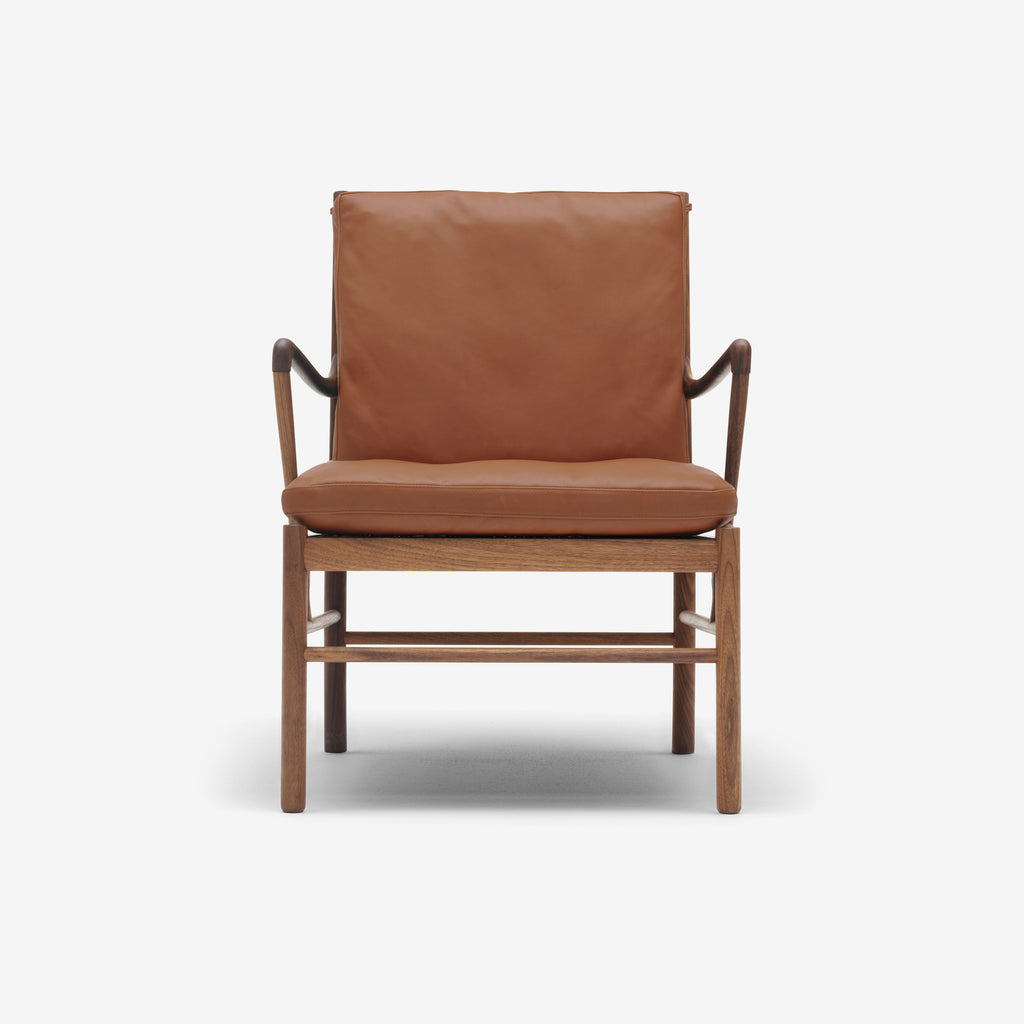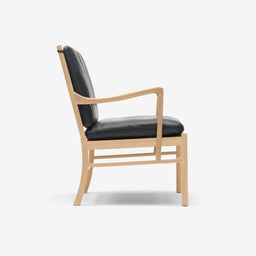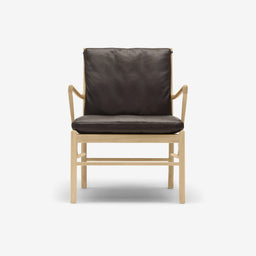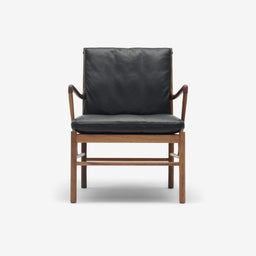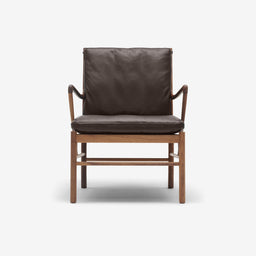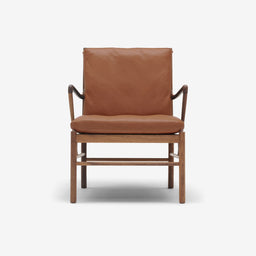 Description
Conceived by Ole Wanscher in 1959, the OW149 Colonial Chair is a quintessential example of enduring design. Wanscher aimed to design furniture that respected traditional trends, yet possessed a timeless appeal. The Colonial Chair is the realization of this vision and is recognized as his most celebrated design to date.
As a devotee of minimalism, Wanscher was drawn to designs that were both slender and refined. Despite the Colonial Chair's delicate proportions, it boasts considerable stability, a testament to Wanscher's thoughtful and deliberate design approach. The chair's strength can be attributed to its meticulously planned bracing.
The design showcases subtly curved armrests, which reach a peak before taking a gentle downward turn – a characteristic Wanscher detail. The chair's front and back legs are crafted from roundwood timber, with the rear legs gracefully arching outwards for increased stability and an overall polished appearance.
In 1974, Wanscher supplemented the Colonial Chair with the Colonial Sofa and Colonial Coffee Table, rounding out what would become known as the Colonial Series. To enhance comfort, the OW149 Colonial Chair can be paired with the complementary OW149F footstool. Made in Denmark.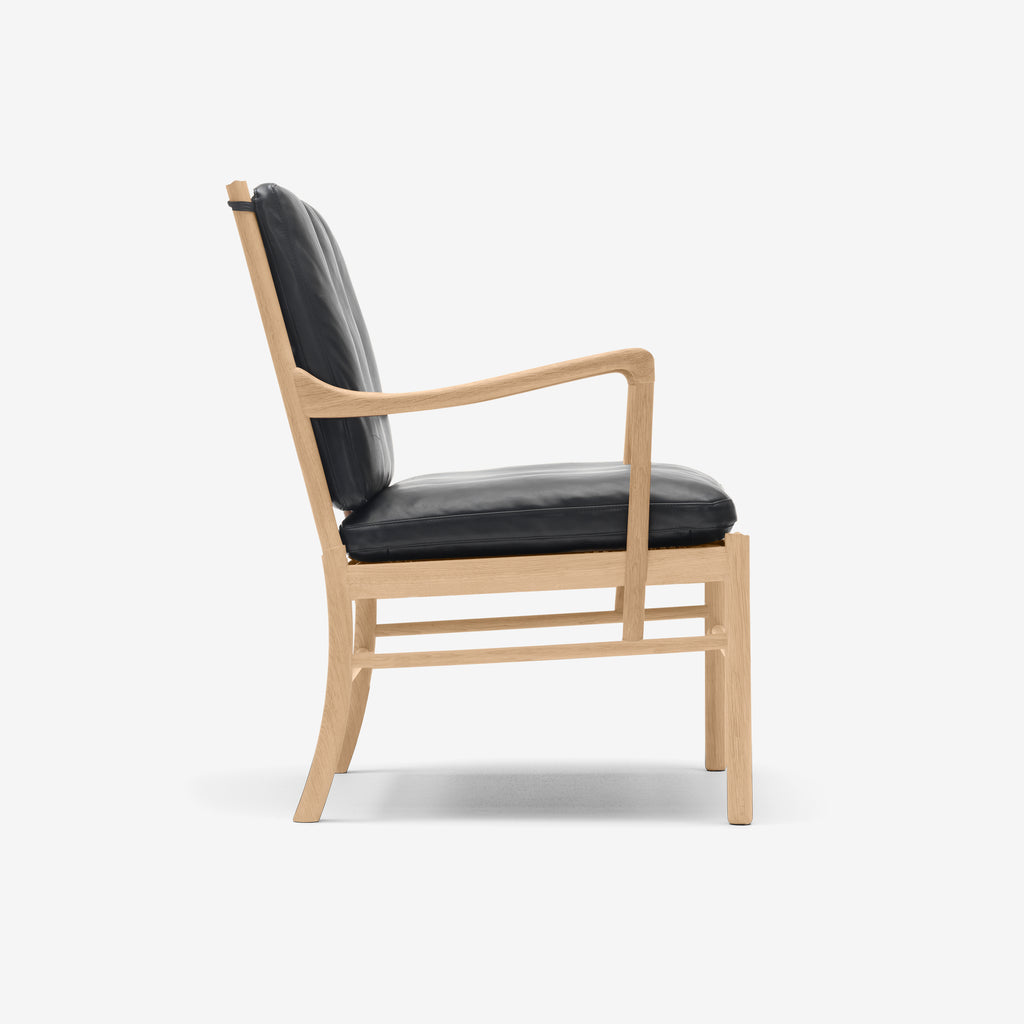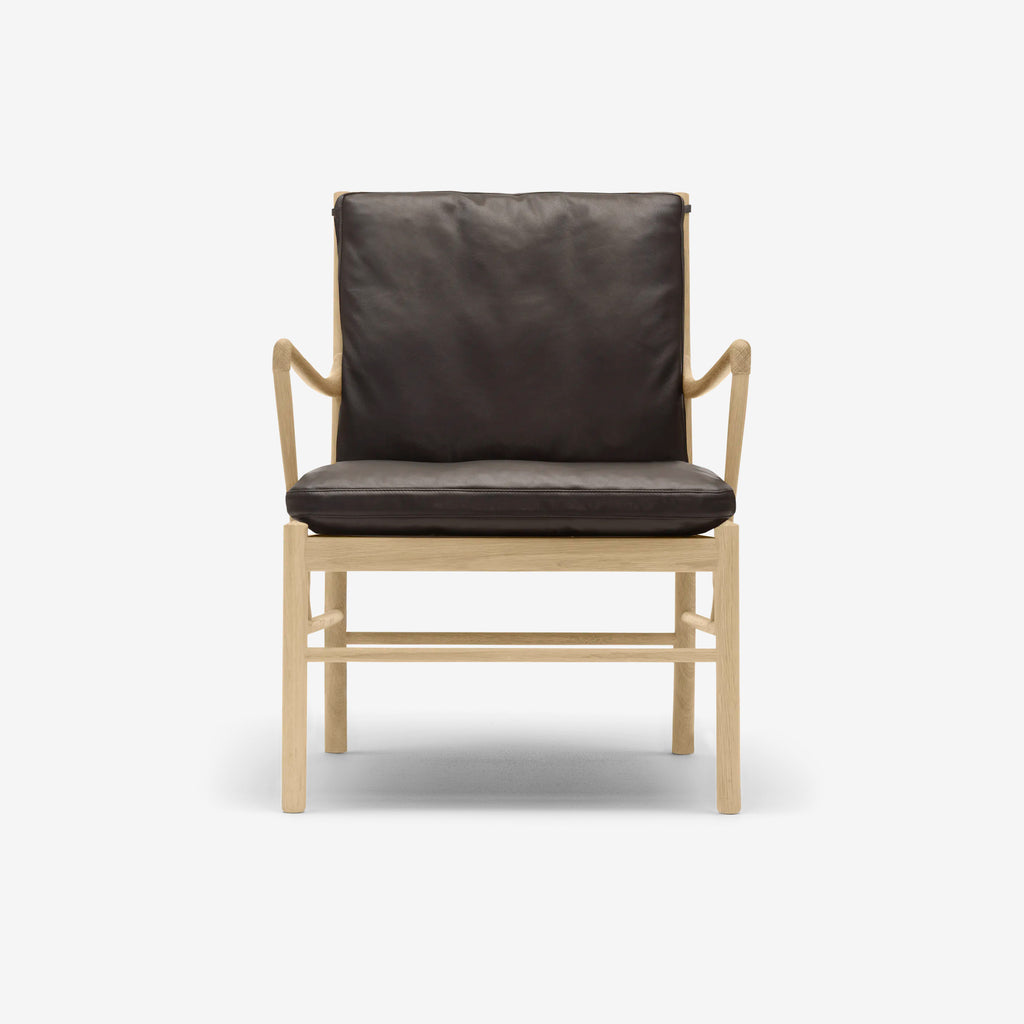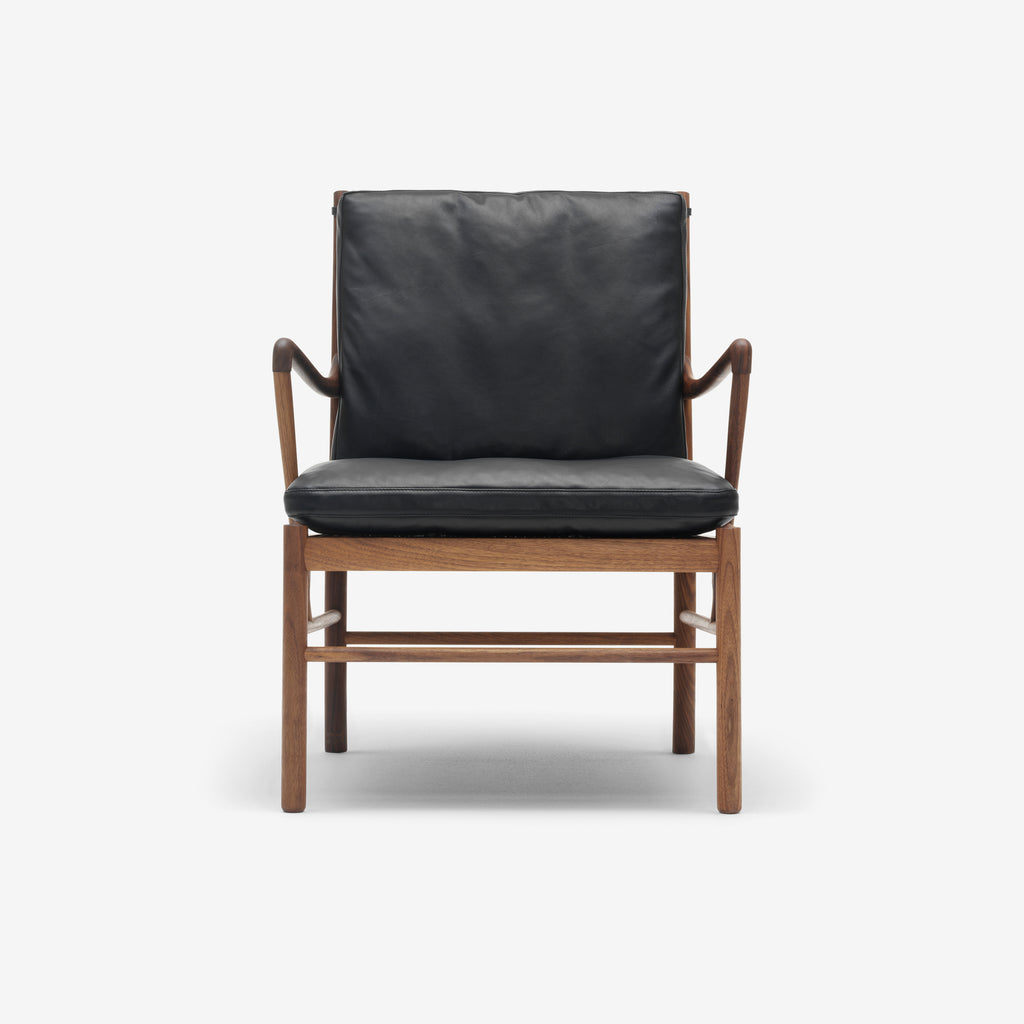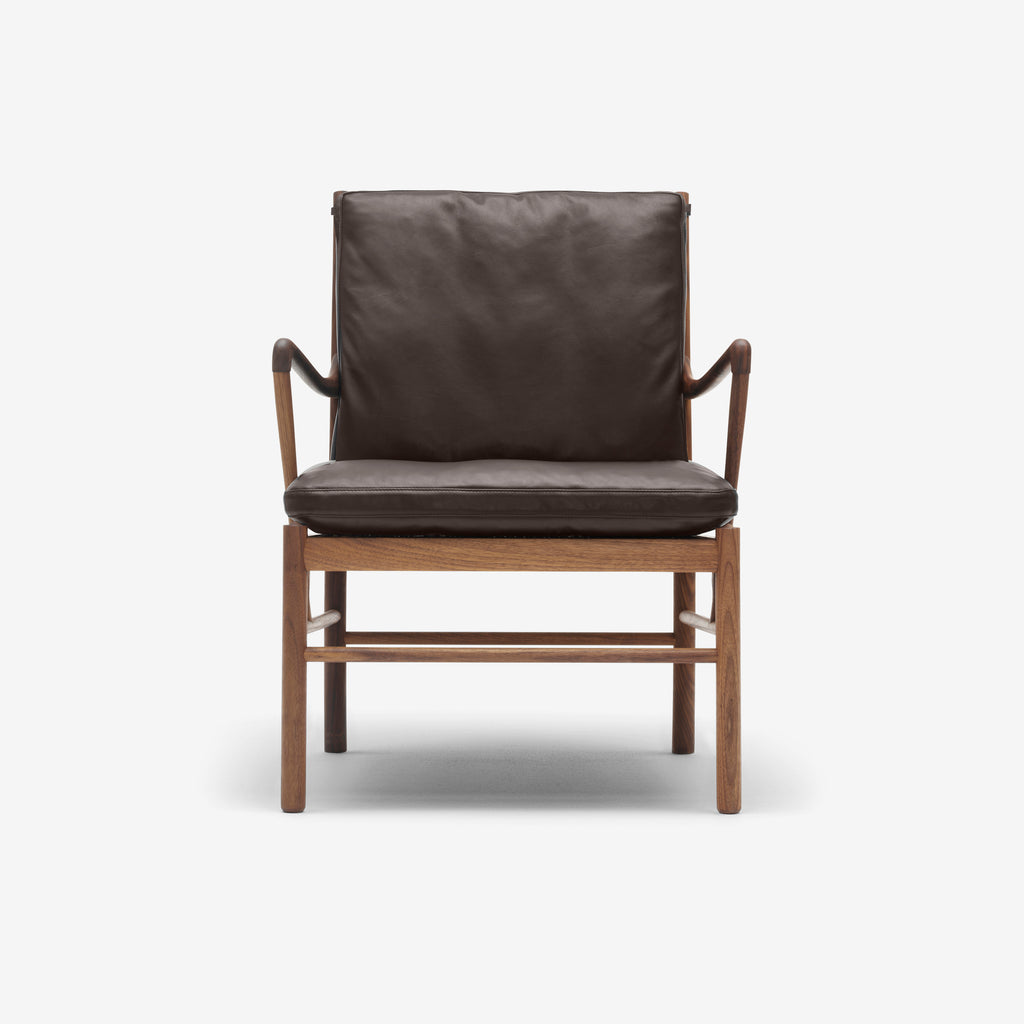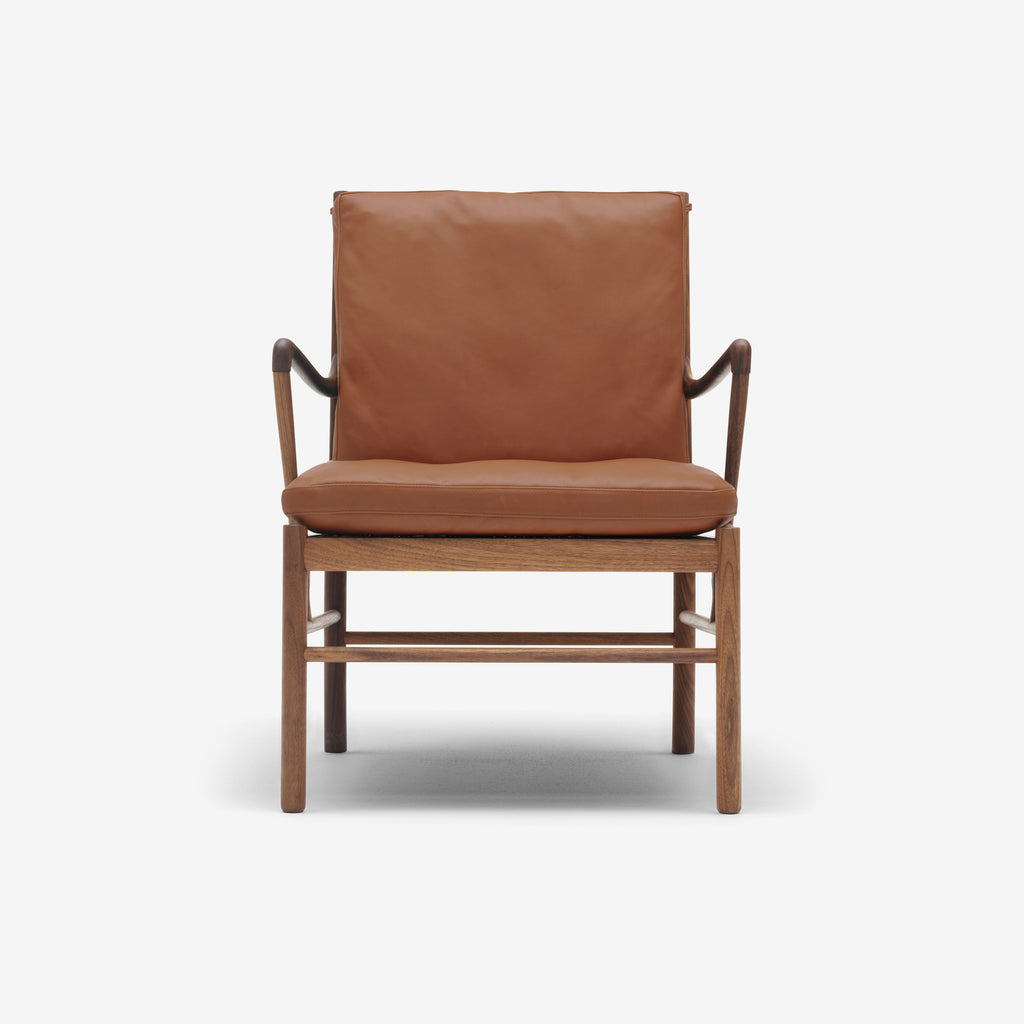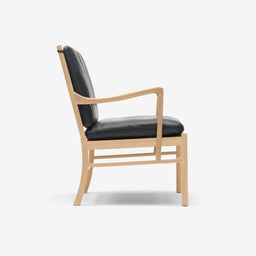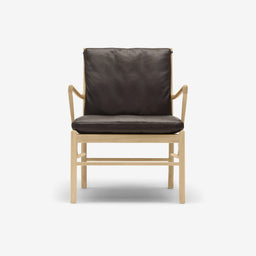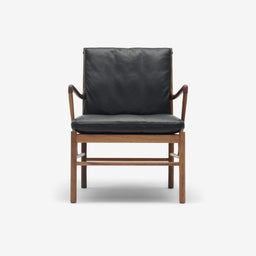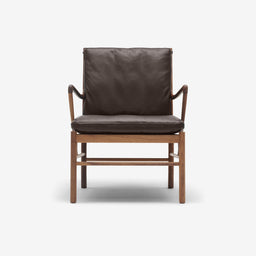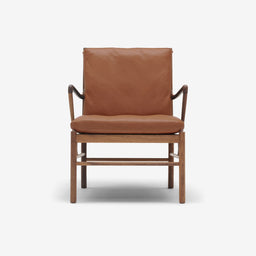 OW149 Colonial Chair
$4,525 USD
Designed By:
Ole Wanscher
Estimated Lead Time:
2-4 Weeks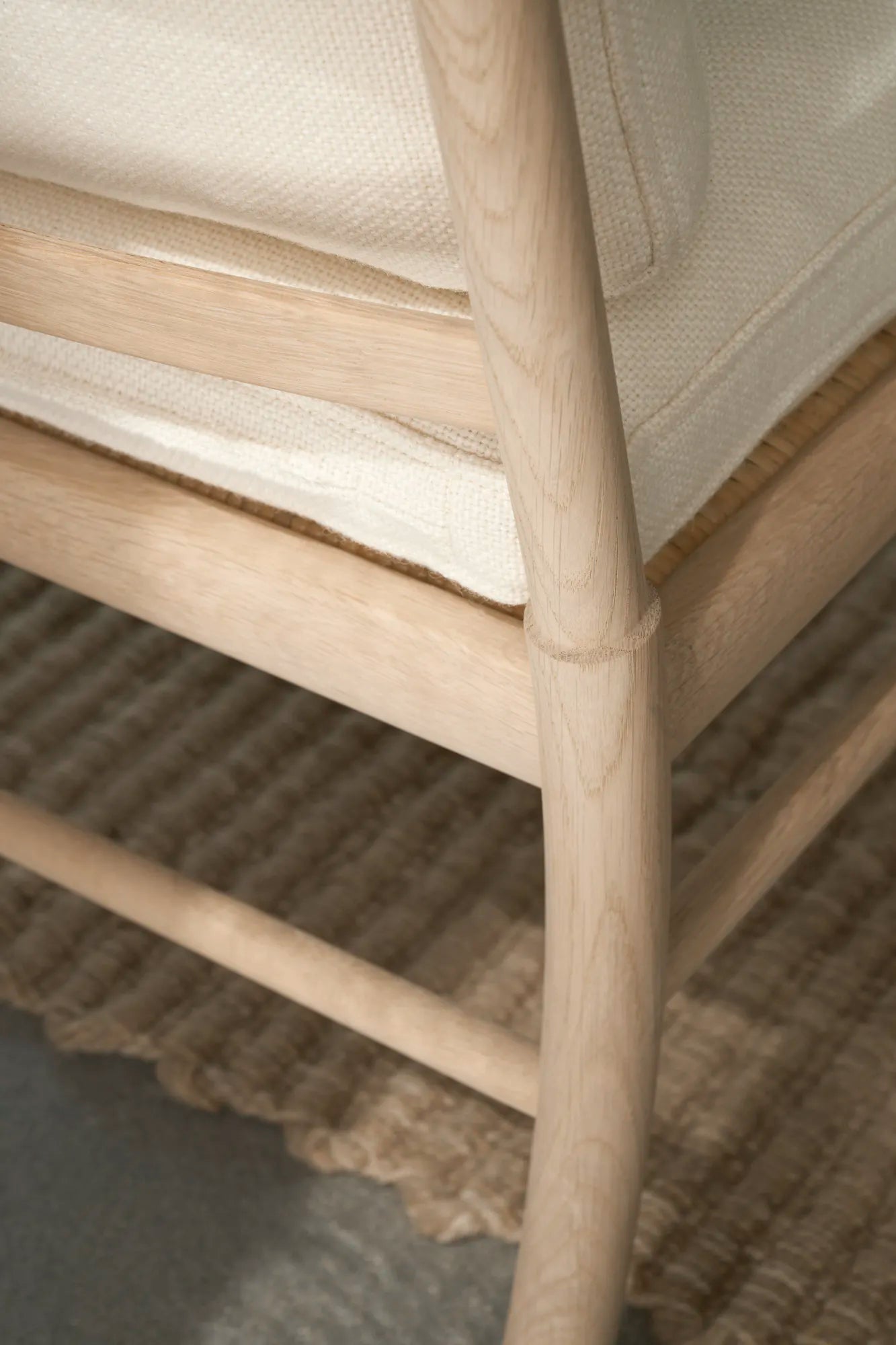 PRODUCT
OW149 Colonial Chair
MANUFACTURER
Carl Hansen & Son
DIMENSIONS
W

25.6 in X
D

27.2 in X
H

33.5 in
MATERIAL
Oak, Walnut, Leather
Related Products
Frama
Kitchen
0405 Glass - Clear - Medium
Frama
Kitchen
0405 Glass - Clear - Small
Frama
Kitchen
0405 Glass - Clear - Wide
Frama
Dining Chairs
9.5° Chair
Frama
Stools
Adam Stool H76