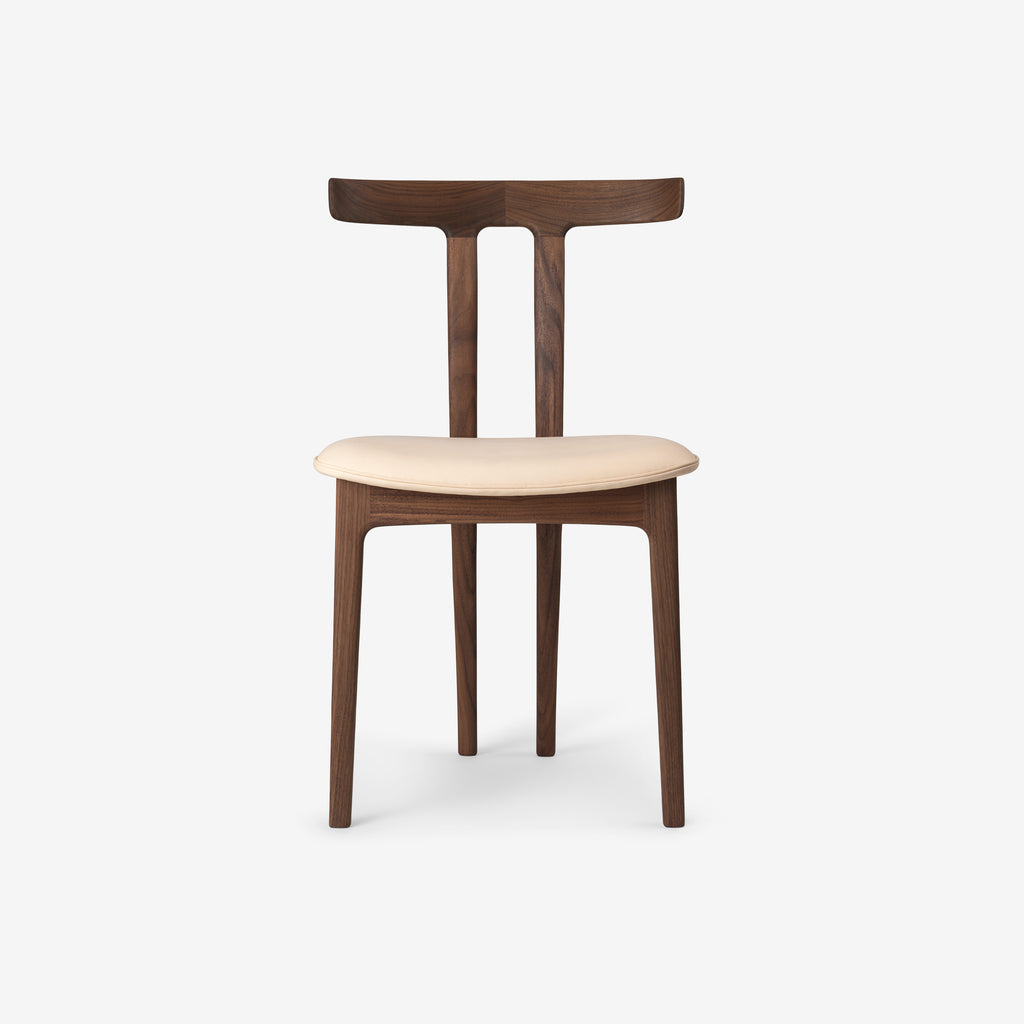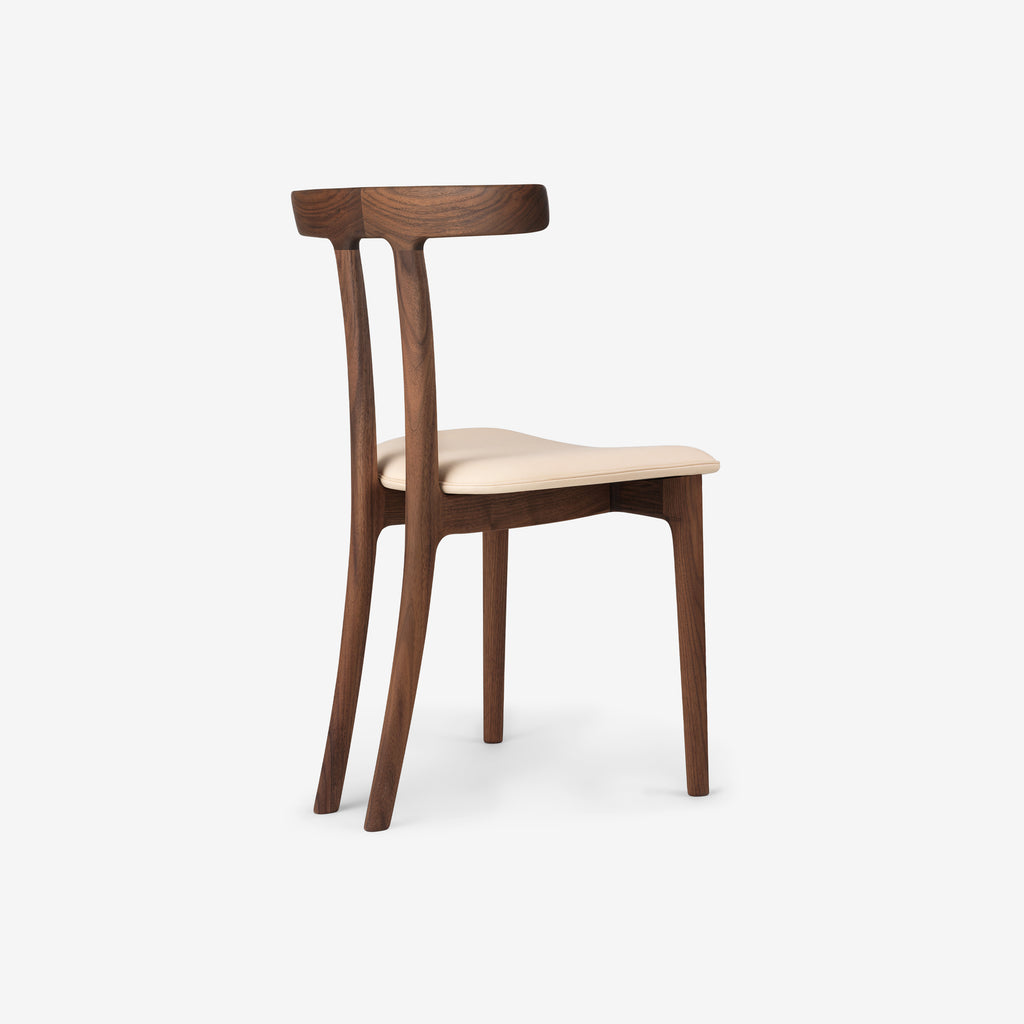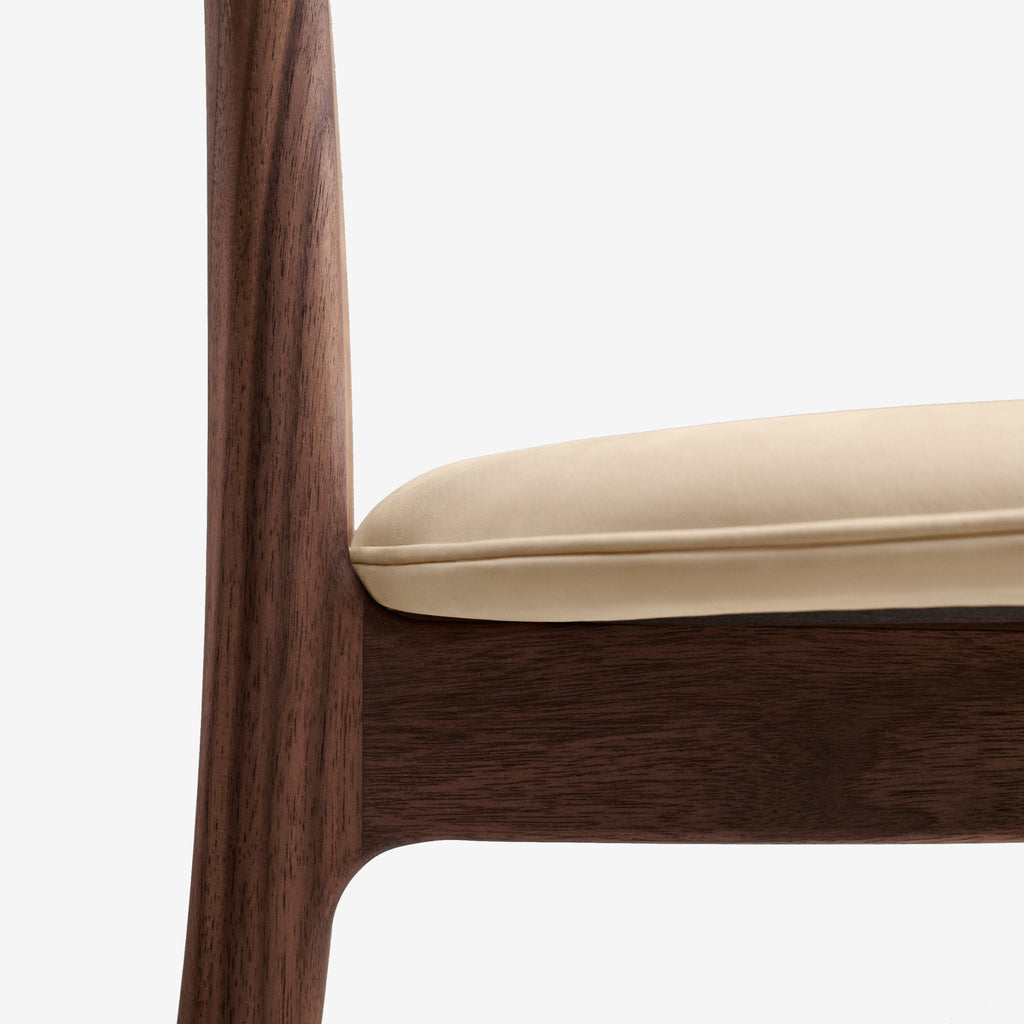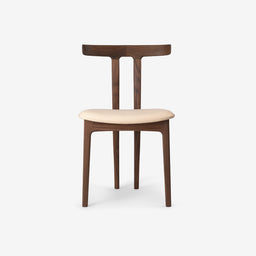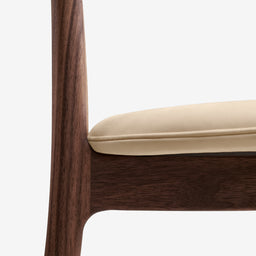 Description
Featuring a unique design, the OW58 T-Chair by Danish designer Ole Wanscher pushes the boundaries of craftsmanship and comfort. Adjusted in height to meet the ergonomic needs of today's taller design enthusiasts, this chair maintains its classic 1958 form, melding both traditional and modern aesthetics into a light and graceful silhouette.
The chair's standout feature is its T-shaped backrest, which blends seamlessly with the closely positioned rear legs, lending the chair an illusion of having only three legs. This feature is a testament to meticulous craftsmanship and countless hours of carpentry, creating smooth transitions in the sustainable wood joints.
Despite its delicate appearance, the T-Chair boasts a wide, upholstered seat, ensuring excellent comfort. This attribute, along with the chair's distinctive design, makes it an ideal choice for dining use, appealing to design professionals and architects who value both form and function. Made in Denmark.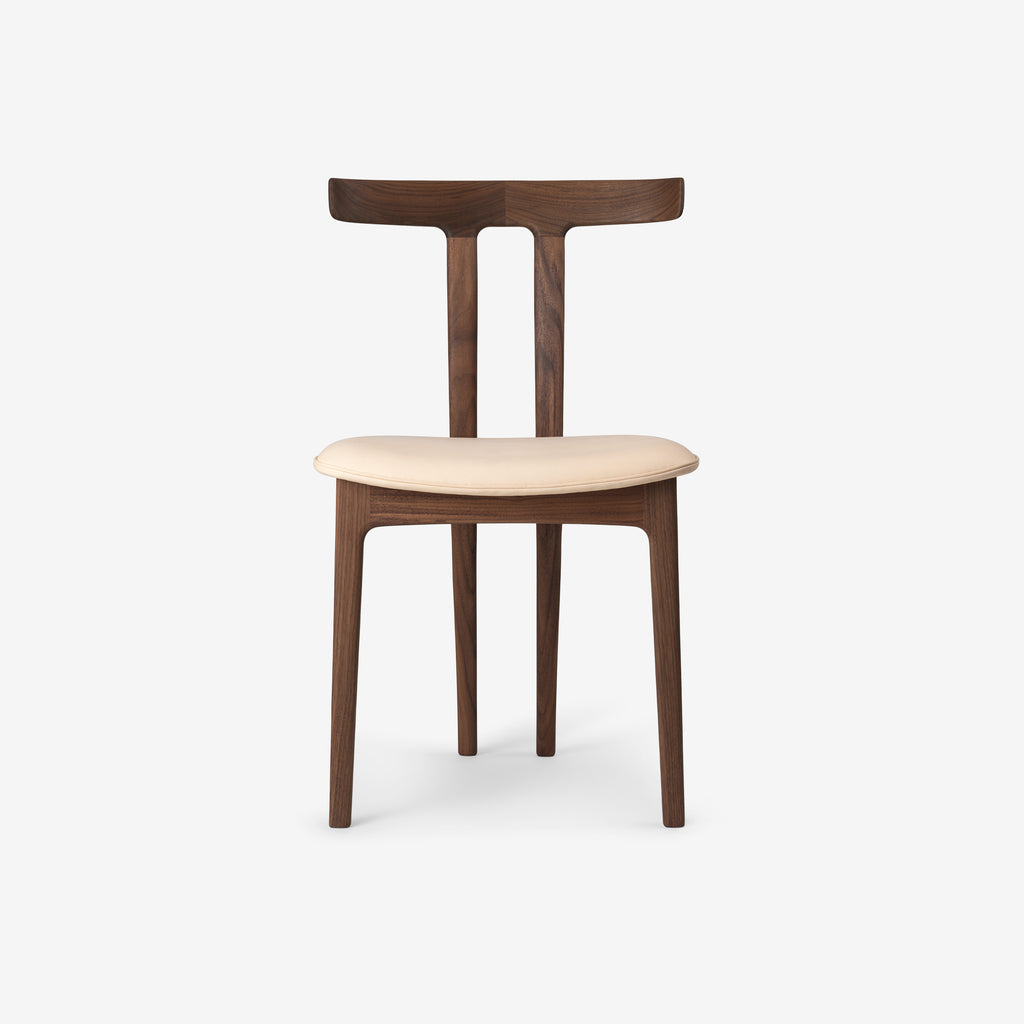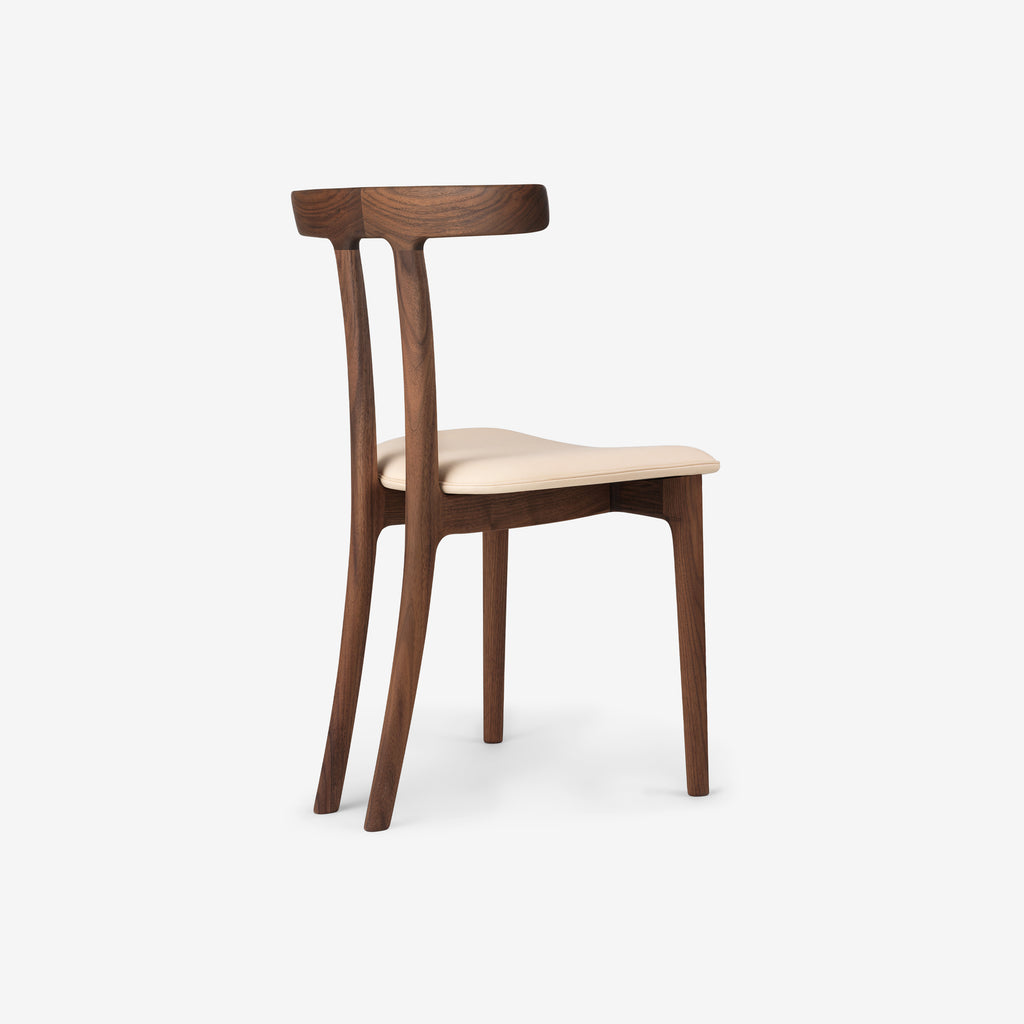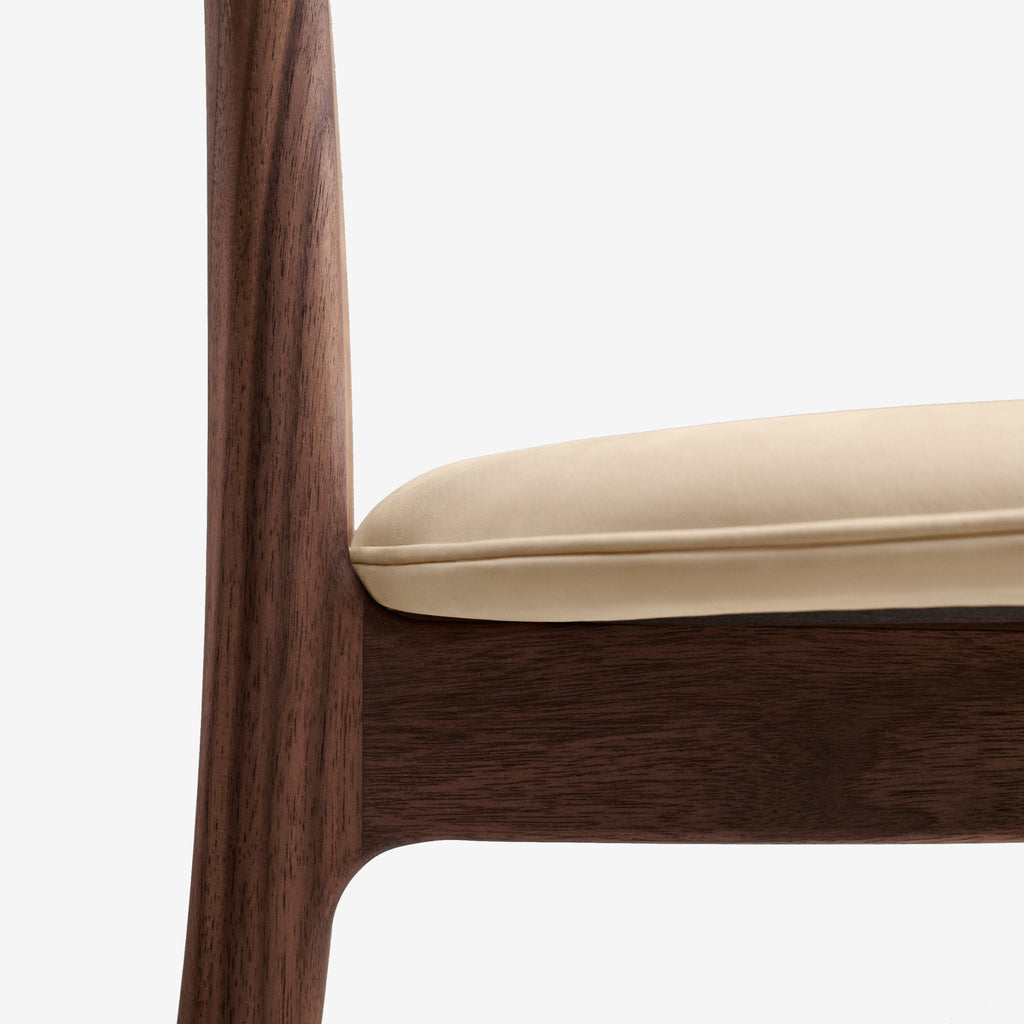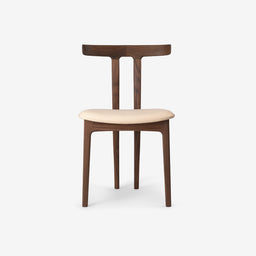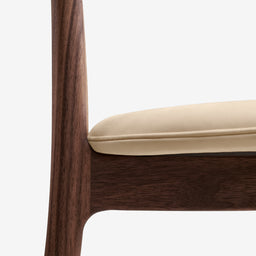 Designed By:
Ole Wanscher
Estimated Lead Time:
2-4 Weeks
MANUFACTURER
Carl Hansen & Son
DIMENSIONS
W

18.9 in X
D

19.7 in X
H

32.3 in
Related Products
Frama
Kitchen
0405 Glass - Clear - Medium
Frama
Kitchen
0405 Glass - Clear - Small
Frama
Kitchen
0405 Glass - Clear - Wide
Frama
Dining Chairs
9.5° Chair
Frama
Stools
Adam Stool H76